Anonymous Declares War Against Iran In Protest Of Mahsa Amini's Brutal Death - Exclusive
KEY POINTS
Anonymous launched another operation: this time against Iran
The collective is still active in its other operations, especially in OPRussia
Anonymous condemns the death of Mahsa Amini
The familiar, yet ineffaceable voice from a video of the decentralized international activist and hacktivist collective and movement Anonymous echoed on Twitter on Tuesday afternoon as the movement declared war against Iran and commenced a series of attacks against the government.
After several days of massive protests in various areas in Iran following the brutal prison death of 22-year-old Mahsa Amini, Anonymous broke its silence and launched the OPIRan. KromSec founder and Anonymous operative who goes by the Twitter handle Spid3r single-handedly took down several sites following the announcement.
"I access all the database and erase it," Spid3r told International Business Times in an exclusive interview, adding that he also shut down all the websites he got his hands on. This includes the site of Fars News Agency, a news agency in the country run by the Islamic revolutionary Guard Corps (IRGC), an armed organization loyal to Ali Khamenei, the second and current Supreme Leader in Iran.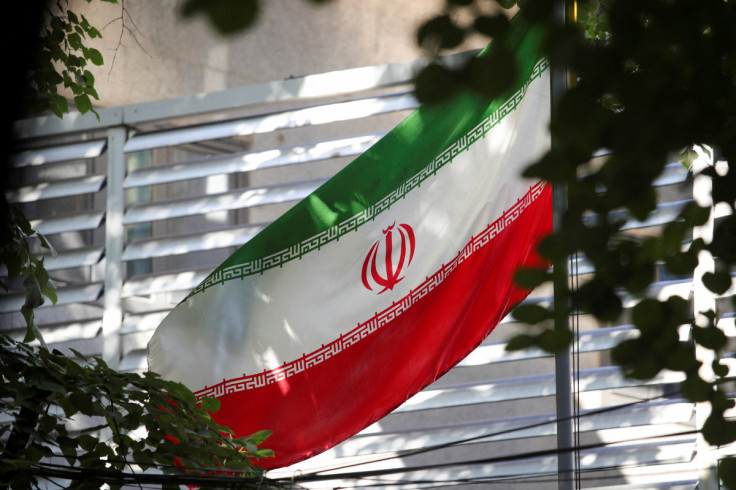 Anonymous also took down the website of the Spokesperson of the Government of Iran and the government's official website. Moreover, Spid3r revealed that Anonymous shared its video declaration of war against Iran to "all of Iran."
In the video that has amassed 467,000 views since it was released a few hours ago, Anonymous calls Ebrahim Raisi, the sitting president of Iran, a "Dictator" of the country, a "murderer state" and its police "murderous cops." Anonymous says it will not allow "the dictatorial Iranian government and its murderous cops persecute the people to silence them."
Anonymous claimed that the country's "morality police" was behind the death of the 22-year-old."Mahsa Amini was beaten to death in the middle of the street by the so-called morality police affiliated with the Iranian state on the grounds that she did not comply with the rules of wearing the headscarf."
The hacktivist collective also accused the Iranian government of censoring "people's social media and other communications to suppress knowledge of [your] its crimes against them [the people]." It added, "now Anonymous will shut you down and your own people will remove you from power."
Spid3r said the government and state media websites shutdown is just a start and more attacks will follow suit. He also calls for Iranians to "Go to the square of your city. Put on your Guy Fawkes masks. Do it for your future," adding that it is "time for [a] revolution."
Another Anonymous operative who goes by the Twitter handle PuckArksReturns shared to IBTimes a press statement about OPIran. "Citizens of Iran, your rights belong to you. You have the right to free speech, free press, the freedom to assemble and to feel safe. You have the right to live free without fear of retaliation. We are #Anonymous Expect Us #OpIran initiated."
© Copyright IBTimes 2023. All rights reserved.