'Aoashi' Episode 13 Live Stream Details: How To Watch Online, Spoilers
KEY POINTS
"Aoashi" Episode 13 is airing Saturday
The episode will stream on Crunchyroll
The series is based on Yugo Kobayashi's original work
During the post-match celebration, Ashito and his teammates are celebrating at a local restaurant. The television in the restaurant is showing a feature on Tokyo City Esperion's hidden gem.
The official website has released the synopsis, spoiler stills, and a preview trailer for "Aoashi" Episode 13, which is titled "Turn." The media is calling Kuribayashi Haruhisa the hidden gem who is forging the future of Japan's national soccer team.
Moreover, after his exemplary performance in the recent game, Haruhisa's Japan League debut is imminent.
Ashito and the others watch him in awe as he appears calm and confident in front of 20,000 people. Haruhisa, who showed his overwhelming play, finishes his post-match interview.
Mibu's mobile phone rings and it is Date, who informs him that Yoshitsune of Team A is unfit to play. Moreover, some players on the frontline will be replaced. Ashito is likely to get a chance to play in the upcoming game.
In the previous episode, titled "Eagle Eye," the second half of Tokyo Metropolitan League Match 1 against Seikyo High School was on. Ashito was seen coordinating with Asari and Kuroda.
He finally learned the importance of tackling the ball with three players.
"In the second half of Tokyo Metropolis League Match 1 against Seikyo High School, Ashito coordinates with Kuroda and Asari and learns the importance of carrying the ball with three players.
Having the answer to his assignment, Ashito initiates the counterattacks of the Esperion B team" read the official synopsis of Aoashi Episode 12, as per Crunchyroll.
"As they make a comeback from the disadvantage of 0-3, the game time is running out. In his extreme state of concentration, something strange is happening to Ashito's eyes…!" it continued.
The anime is based on the original work by Yugo Kobayashi. Its opening theme, "Mushin Hakusu," is performed by Alexandros while the closing theme song, titled "Blue Diary," is by Rinne.
"Aoashi" Episode 13 is scheduled for release Saturday. Fans in the U.S. can tune into Crunchyroll to live stream the latest episode. The new episode will stream in Japanese with English subtitles.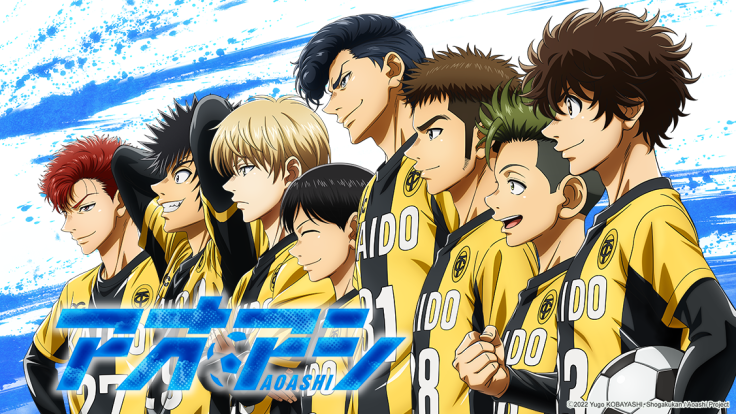 © Copyright IBTimes 2023. All rights reserved.