AOC Says Democrats Are 'Wary' Of Her Speaking On Floor
Congresswoman Alexandria Ocasio-Cortez, a member of the so-called Squad, said she's not taken seriously because her colleagues are buying the GOP-led narrative of her.
Known informally as AOC, the Democratic House member from New York said in this month's edition of Vanity Fair that it was tough for her to speak up on the floor of the chamber.
"House leadership is, sometimes, a little wary of me speaking on the floor. Not that I'm not allowed to, but it's a little more dicey," she said. "I think a lot of people, including my Democratic colleagues, believe the Fox News version of me."
Fox News typically describes Ocasio-Cortez as sitting on the extreme left of the aisle, alongside her fellow Squad counterparts, Reps. Ilham Omar of Minnesota, Ayanna Pressley of Massachusetts and Rashida Tlaib of Michigan. All of the women are under 50-years-old and come from minority communities.
Fueling the narrative on Ocasio-Cortez, President Donald Trump in a 2019 tweet listed her as among the congresswomen who "hate our country."
On reports of a "catfight" between her and House Speaker Nancy Pelosi, the congresswoman brushed it off as "two powerful women" debating points from a different point of view. She has not spoken in favor, however, of nominating Pelosi as the next speaker in the new Congress, assuming Democrats hold the House on Nov. 3.
From the conservative side, Ocasio-Cortez said she's been painted as something of a villain, adding it's something of a common occurrence for women in the Democratic Party to be vilified from the Republican side.
"A couple of [election] cycles ago, it was Pelosi," she said. "Then it was Hillary [Clinton], and now it's me."
Some argue the toxicity of the news cycle has fueled high-profile acts against women in elected office. Adam Fox, one of the men arrested for plotting to kidnap Michigan Gov. Whitmer, described the first-term governor as a "tyrant." Whitmer has also been a target Trump has focused on.
A month into her first term in office for Ocasio-Cortez in 2018, a self-professed white nationalist Coast Guard lieutenant was arrested in Maryland in a plot to assassinate her, Sen. Kamala Harris of California, Pelosi and others.
Seeking to cast herself as someone with a bit of moxie, Ocasio-Cortez, 31, described an incident in July where Rep. Ted Yoho, a Republican from Florida, called her an expletive on the steps of the U.S. Capitol after an exchange over crime and poverty.
"You do that to me again," she told Yoho the next day. "I won't be so nice next time."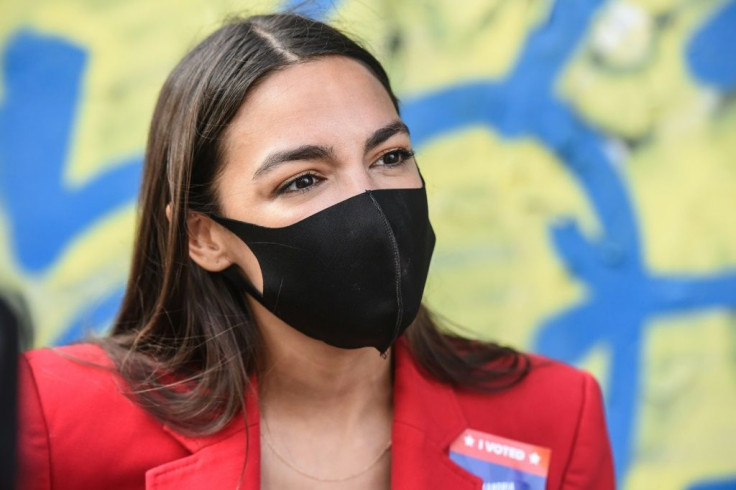 © Copyright IBTimes 2023. All rights reserved.