'Ape In Heels': 5 Times Michelle Obama Was Called A Primate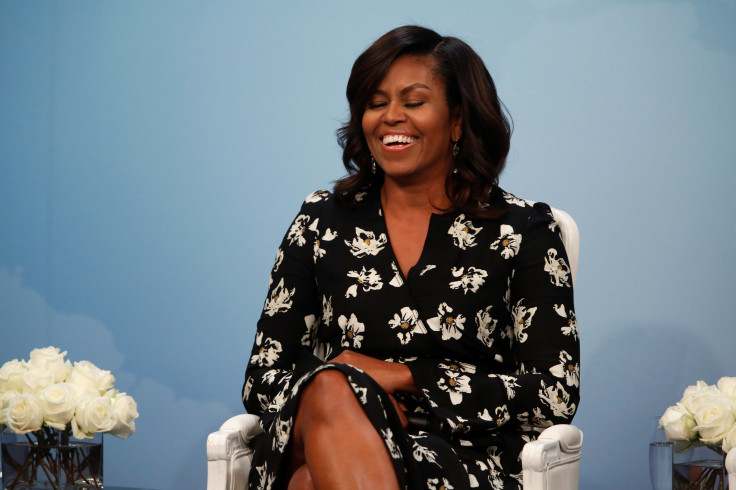 She may be the first lady of the United States but that does not make her immune to racist barbs. While there have been calls for Michelle Obama to run for president in 2020, there have also been a slew of racist comments, mostly by Republicans, targeted at her.
The latest incident involved the director of a nonprofit group and the mayor of a small West Virginia town who are under fire after posting racist comments about Obama, calling her an "ape in heels." Since President Barack Obama first announced his bid for presidency in 2007, his wife has been on the receiving end of multiple racist and sexist attacks. Here are five instances of politicians comparing the first lady to a primate.
1. Pamela Ramsey Taylor, the director of Clay County Development Corp. near Charleston, wrote about Melania Trump becoming first lady after Donald Trump won the election. On her Facebook page, Taylor said: "It will be so refreshing to have a classy, beautiful, dignified First Lady back in the White House. I'm tired of seeing a Ape in heels [sic]."
The post was picked up by local news stations which also reported the town's mayor, Beverly Whaling, replied to the post: "Just made my day Pam." Both women apologized for the remarks since but an online petition calling for them to step down from their respective posts garnered over 84,000 signatures. Taylor has since been removed from her post.
"My comment was not intended to be racist at all," Whaling told the Washington Post. "I was referring to my day being made for change in the White House! I am truly sorry for any hard feeling this may have caused! Those who know me know that I'm not of any way racist! Again, I would like to apologize for this getting out of hand!"
2. In October this year, Dan Johnson, a GOP candidate for Kentucky's state legislature, posted pictures of President Obama and the first lady with ape-like features. Johnson, a Lousiana bishop, also captioned a picture of a baby chimpanzee as being a picture of the president when he was a child.
"It wasn't meant to be racist. I can tell you that. My history's good there. I can see how people would be offended in that. I wasn't trying to offend anybody, but, I think Facebook's entertaining," he reportedly said.
Kentucky Republican Party Chairman Mac Brown was quick to distance himself from Johnson's comments, calling the posts "outrageous" and added they "have no place in today's political discourse."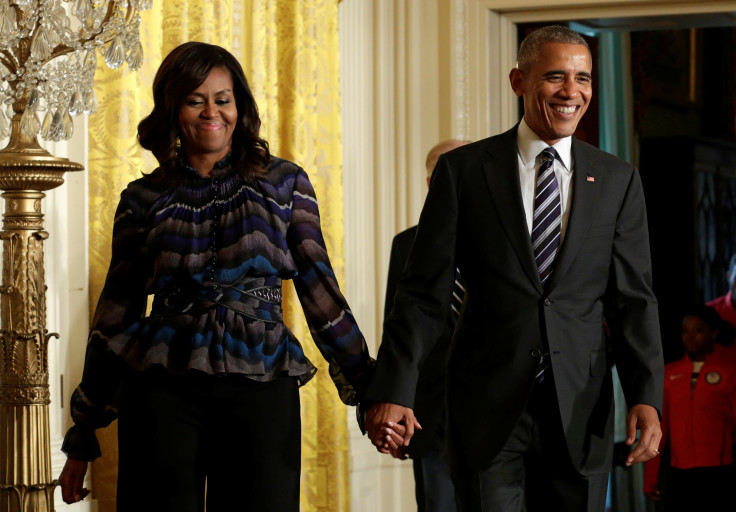 3. West York, Pennsylvania, Mayor Charles Wasko was under scrutiny in September this year for a June post in which he said a picture of a monkey was actually a picture of Michelle Obama. He also captioned a picture of a wagon of orangutans as "moving day at the White House."
When local media reached out to Wasko about the posts, he reportedly described the response to them as "b-------." West York Council President Shawn Mauck told CNN the mayor's actions were "absolutely deplorable."
4. Patrick Rushing, mayor of Airway Heights, Washington, was asked to stepped down for calling the first lady "Gorilla face" on Facebook. "Gorilla face Michelle, can't disagree with that. The woman is not attractive except to monkey man Barack. Check out them ears. LOL," the mayor posted in July, 2015.
He refused to resign, saying: "I made a mistake. I owned up to my mistake. If I do resign that's admitting I'm a racist and I'm not."
"It's just playful back and forth banter that my friends and I do," he added.
5. In 2011, a GOP activist from South Carolina said a gorilla which escaped from a zoo was Michelle Obama's "ancestor."
Rusty DePass, also a former chairman of the state election commission, commented on a Facebook post on the animal's escape from Columbia's Riverbanks Zoo saying, "I'm sure it's just one of Michelle's ancestors — probably harmless."
He admitted later he was referring to the first lady and apologized for his comment: "I am as sorry as I can be if I offended anyone. The comment was clearly in jest."
Clarification, 11/15, 12:30 pm EST: A previous version of this story identified all the politicians named as Republicans.
© Copyright IBTimes 2023. All rights reserved.