'Apologize To Jimin' And 'Respect Jimin' Trend On Twitter Over New 'BTS Island' Game Content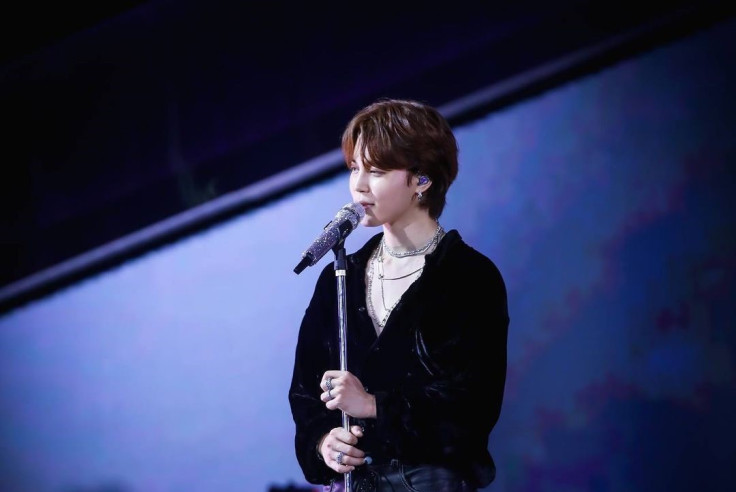 KEY POINTS
ARMYs want an apology from HYBE over Jimin's portrayal in "BTS Island: In The SEOM"
Photos showed that Jimin portrayed himself as not "good enough" to be part of BTS
"Apologize to Jimin" and "Respect Jimin" are now among the trending topics on Twitter
ARMYs are angered over how BTS member Jimin was portrayed as "incapable" and "untalented" in the virtual game "BTS Island: In The SEOM." The fans now demand an apology from its developers.
In June 2022, HYBE Corp. launched the official virtual reality game featuring animated versions of members RM, Jin, Suga, J-Hope, Jimin, Jungkook and V. But some fans quickly voiced disappointment over how Jimin's character deemed himself as someone incapable. A scene also showed him saying that he wasn't good enough to be in the band.
In photos uploaded by Twitter account @daintysjimin, the 27-year-old's animated version was seen expressing his insecurities. In one dialogue, the character said that he was surprised to see that everyone was good at singing and dancing; hence, he felt that he wasn't "good enough," and he only stopped the group from "growing."
Other photos showed Jimin suggesting to leave the group but getting scolded by Suga's character, who said, "Maybe you can practice more if you have time to feel lost."
Though the line may seem harsh, it did motivate the "Like Crazy" hitmaker's character to continue to improve his skills.
The narrative, however, did not sit well with the fans. The uploader added a caption, expressing her frustrations, which read, "Now it's getting out of hand like it's not normal and what surprised me is that it is done by his own company like what he ever did to you all? Jimin doesn't deserve this. RESPECT JIMIN. APOLOGIZE TO JIMIN. WE LOVE YOU JIMIN."
After the photos went viral, the phrases "Apologize to Jimin" and "Respect Jimin" trended on Twitter. Most fans have also expressed concern over how some netizens were making fun of Jimin because of the game.
"This is not acceptable. Thanks to these types of comments on his own game, portraying [him] as someone incapable and untalented, now people will use it against him and make fun of him, WE [HAD] ENOUGH," one user wrote.
Another called out the game developers saying, "Hey @INTHESEOM_BTS If you are developing a game based on BTS members, the purpose of the game should be respecting members not putting narratives that are not true & disrespectful, respecting Jimin should be [the] developers' main concern, fix it, apologize [and] fire the employee story writer!"
"It's disheartening to see an artist of Jimin's caliber subjected to such treatment by his own circle. The industry should prioritize the well-being and respect of its talents. Collective voices can steer change. Let's champion Jimin and set higher standards," a third user stated.
"This is not okay, first of all, who thought this was a good idea [for] the game and second, where's the respect for Jimin? Jimin really deserves better," a fourth user added.
But another user — with the handle @loveablelady61 — mentioned that part of the situation was true, especially during the early years of BTS' career. At some point, Jimin was said to have felt left out, and Suga was one of the people who motivated him to push forward.
HYBE has yet to address the controversy. But the game is currently going through significant updates. Most recently, it was announced via "In The SEOM's" official Twitter page that a new "Seom Style" was added to the roster of the game, which was Jin's "Kore Knit Pack."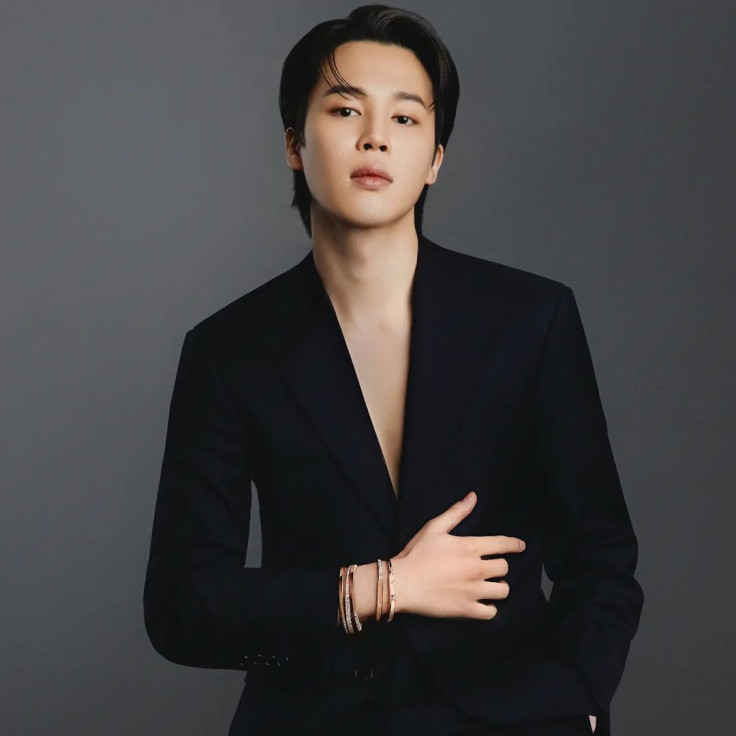 © Copyright IBTimes 2023. All rights reserved.