Apple Blocks Coinbase Wallet From Transferring NFTs As It Starts Imposing 30% Tax
KEY POINTS
Apple updated its App Store Review Guidelines in October, which specifically mentioned NFT transactions
Coinbase claimed Apple wanted to get a 30% cut on every NFT's gas fees
Coinbase now blames Apple for disabling NFT transactions on its Wallet app
Coinbase, the publicly traded company that operates as a centralized crypto exchange platform, revealed that its Wallet iOS application no longer supports Non-Fungible Token (NFT) transactions. According to the crypto exchange, Apple began its new policy on NFTs and forced the platform to remove these features from its wallet app as a result.
"You might have noticed you can't send NFTs on Coinbase Wallet iOS anymore. This is because Apple blocked our last app release until we disabled the feature," Coinbase said in a Thursday tweet. Coinbase noted that the iPhone maker would like the blockchain fees, also known as gas fees, associated with an NFT transfer to go through Apple's in-app purchase system so it could get a 30% cut on every gas fee of the NFT transaction.
"Apple's claim is that the gas fees required to send NFTs need to be paid through their In-App Purchase system so that they can collect 30% of the gas fee," Coinbase disclosed. The platform said what Apple wants is "clearly not possible" since its "in-app purchase system does not support crypto," resulting in the exchange not being able to comply with its requirement.
Coinbase frowned on this move and described the tech giant's decision as "trying to take a cut of fees for every email that gets sent over open Internet protocols." In February, Coinbase CEO Brian Armstrong seemingly admitted that Apple and Google have the last say when it comes to the Play Store and App Store.
"For any app to be listed in the Apple and Google App Stores, it needs to play by the rules of those two companies," Armstrong said. This means that whatever these giants decide on their content policy, Coinbase or other third-party app maker has no choice but to follow.
"Our approach is to be free speech supporters, but not free speech martyrs," the Coinbase CEO added. So if a "critical partner" like Apple or Google objects to something and requires its removal, Coinbase will "make accommodations if it is essential for us to function as a business," Armstrong said.
In October, Apple updated its App Store guidelines to address NFTs. "Apps may use in-app purchase to sell and sell services related to non-fungible tokens (NFTs), such as minting, listing, and transferring," a new addition under section 3.1.1 In-App Purchase read.
"Apps may allow users to view their own NFTs, provided that NFT ownership does not unlock features or functionality within the app. Apps may allow users to browse NFT collections owned by others, provided that the apps may not include buttons, external links, or other calls to action that direct customers to purchasing mechanisms other than in-app purchase," the updated policy stated.
Based on its updated guidelines, Apple is pretty straightforward noting that it allows "in-app purchase to sell and sell services related to non-fungible tokens (NFTs)" and does not say it would charge 30% of the gas fee. But, according to Coinbase, "Apple has introduced new policies to protect their profits at the expense of consumer investment in NFTs and developer innovation across the crypto ecosystem."
International Business Times reached out to Apple for comment on Coinbase's claims and did not immediately hear back. The article will be updated accordingly.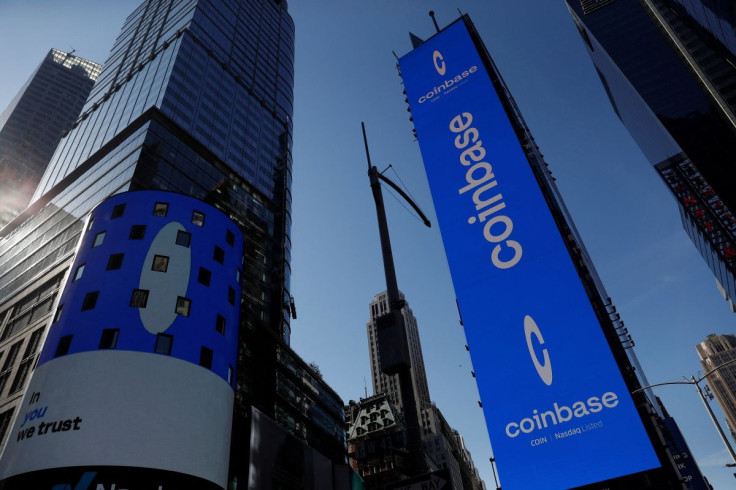 © Copyright IBTimes 2023. All rights reserved.
FOLLOW MORE IBT NEWS ON THE BELOW CHANNELS