Apple iPad 3 Release Rumor – Next Gen iPad to Arrive on March 7? Expectations and Predictions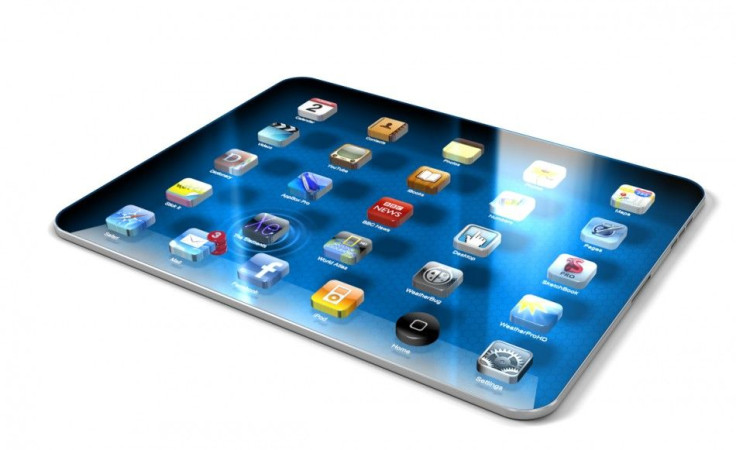 iPad 3, the successor to Apple's iPad 2, is expected to be launched on March 7, iMore has reported on its Web site.
Quoting sources who have been reliable in the past, iMore said that Apple will launch the third generation of its popular tablet in a matter of weeks.
iMore speculates that the next generation iPad will feature a retina display, quad-core A6 processor and a 4G LTE networking.
Recently, a leaked photo, purportedly showing the back panel of Apple's third generation iPad, hinted at a larger battery and some design changes such as an improved processor, better display and a more powerful camera.
With the whole world going on a speculation frenzy about the prospective launch of iPad 3 (which analysts believe would be the name for the much-awaited gadget), let's take a look at the anticipated new features that Apple might add to its next-gen tablet...
Display
iPad 3, if rumors are to be believed, will introduce a revolutionary retina display featuring double-resolution screen 2048×1536 pixels in dimension with modified IGZO (indium, gallium, zinc) technology that will provide an improved pixel density of 330 ppi.
This would be a significant upgrade on iPad 2's display of 1024x768 pixels and a pixel density of 132 ppi.
Battery
Speculation is rife about the iPad 3 battery, which is expected to be as high as 14,000 mAH to support the anticipated HD screen and a more powerful processor.
The iPad 2 comes with Li-Po 6930 mAh battery and Apple claims that the present battery gives up to 10 hours of talk time. According to DigiTimes report, Apple will design a much better battery with iPad 3 but Symplo Tech and Dynapack (Apple's battery manufacturers) refused to comment on their client Apple or its devices.
Siri
Now with the launch of Siri in Apple iPhone 4S, the tablet enthusiasts also want the same facility for their tabs. Apple, hopefully, will not dishearten its fans and will launch a better version of Siri in its next iteration of iPad.
The present version of Siri is not perfect but the tablet users can hold their hopes high to receive an updated version of the feature in iPad 3 that will have additional languages support like Japanese, Chinese, Korean, Italian and Spanish.
4G LTE Connectivity
4G LTE network will come with iPad 3, confirms iMore.
The leaked image of the back panel of iPad 3 has fuelled predictions of 4G Long Term Evolution (LTE) support.
Apple did not introduce 4G LTE support for iPhone 4S as the company feared a major design change can be caused by that inclusion. This time, however, the company is expected to pack a new, thinner LTE chipset to offer significantly higher download and upload speed comparing to prior generation 3G HSPA/HSPA+ and CDMA/EVDO networks.
NFC (Near Field Communication)
Apple software engineers are heard to be heavy into NFC and are creating an app compatible with NFC facilities for their new iPhone 5. If the feature is coming with iPhone 5, why not with iPad 3, claims the tablet lovers. Now it is time for the iPad users to expect the same innovative payment feature for iPad 3 too.
Near Field Communication (NFC) technology helps smartphone or tablet users make transactions, exchange digital content, and connect electronic devices with just a simple touch.
Camera
The present iPad 2 has a poor capacity camera of 0.7 mega pixel with 960 x 720 pixels unit and a secondary front facing VGA camera. But Apple has already launched a new and improved camera on the iPhone 4S and that makes the tablet fans enthusiastic about receiving an updated version of the camera on the iPad 3 too.
The leaked image of the back panel, however, shows some changes in the housing of the camera, which gives momentum to the speculation of a better camera for the iPad 3. Although no speculation regarding the megapixels has come out yet.
Quad-Core 6 Processor
The latest rumor suggests that Apple has redesigned the back panel of iPad 3 to allow installation of new internal hardware. This would mean that Apple might install a new and better A6 processor ditching the current A5 processor-based logic board.
However, the IBTimes earlier reported that Apple might include a S5L8945X chip on iPad 3, which may be an upgrade of dual-core A5 processor but not A6 quad-core processor. In fact, that can be a step between dual and quad-core processor.
© Copyright IBTimes 2023. All rights reserved.