Apple iPhone 5 Cases: 13 Brilliant Designs That Highlight (And Protect) The Phone's New Features [PICTURES]
Unlike past iPhone launches, where customers could possibly get away with using their old iPhone case on the new model, Apple has endowed the iPhone 5 with a brand-new form factor with a taller and thinner build, a larger 4-inch screen, and several migrated components like the earphone jack and speaker grills. This means that everyone buying the new iPhone 5 will be in the market for new cases to both protect and brand their new purchase.
IBTimes has you covered. We've scoured the Internet for the coolest iPhone 5 cases, comparing their designs and finding cases that are cool, colorful, durable, or luxurious. For information on all of our favorite cases and covers, click through the photo gallery above and learn more about each design, or simply read below for a summary of each slide.
1. Bear Motion Lambskin Leather iPhone 5 Case - Available for $19.99
Want luxury without the price? Bear Motion has you covered with a soft but beautiful leather case for iPhone 5, made out of 100 percent lamb skin. This case is Bear Motion's "super premium" offering for the iPhone 5, built with a hard plastic frame to protect the iPhone but wrapping the screen and back in soft lambskin. The case also comes with cutouts for the buttons and ports, a magnetic latch to keep it shut, and two slots for credit cards to use your phone case as a wallet.
2. Minimalist Protector Case for iPhone 5 - Available for $19.99
For users that don't want to overcomplicate their iPhone 5 experience, Griffin offers a simple, minimalist protector case that acts as "a velvet glove wrapped around a gold brick." Griffin describes its case as "creamy-smooth, extra-thick reinforced silicone cladding wraps around the solid aluminum-and-glass awesome that is the iPhone 5, protecting its edges, back and sides from bumps, jolts and other injuries." Griffin fitted its case with a rich matte finish that's easy to grip.
3. Piel Frama Luxury Leather Flip Cases - Available for $89.00
For those customers looking for something a little more luxurious, Spain-based Piel Frama offers luxurious cases built with the finest, softest leather. Piel Frama has been known for its leather for generations, but these classy cases lined with soft suede leather and ABS inserts also come with a magnetic latch, two pockets for credit cards, and a swivel belt clip so you can wear it out. Piel Frama offers its cases in 15 different styles, including eight combinations of "plain leather," 5 different colors of its "crocodile pattern," and two colors of its "ostrich pattern."
4. Pop! Case With Stand For iPhone 5 - Available for $35.00
For a slick iPhone 5 case that's both durable and functional, Case Mate has an excellent Pop! case with a unique twist. Given that the big emphasis of the iPhone 5 is on its big 4-inch screen for watching movies, Case Mate endowed its simple black case with a built-in stand to enjoy media in portrait or landscape mode hands-free. The phone ships the same day as the iPhone 5, on Sept. 21.
5. Otterbox iPhone 5 Defender Series Case - Available for $49.95
Otterbox is known for durability and security, and its Defender Series case for iPhone 5, according to the company, "is the only case for demanding conditions, heavy use and random accidents." The case is built with three layers of protection, including a polycarbonate skeleton that cushions the iPhone and a built-in screen protector that prevents scratching and smudging. The case's outer layer wraps around the solid inner shell, which makes the case extremely difficult to crack or break and impenetrable to dust or dirt. Otterbox also fitted its case with a belt-clip holster, which also doubles as a media viewing stand.
6. Mustachio Case for iPhone 5 - Available for $24.99
Griffin, the maker of great durable iPhone cases, has a playful case design decorated with various styles of mustache. The case provides total and easy access to the multi-touch display and various external outlets and controls, and the mustachioed case also comes with a smooth inner surface to protect the iPhone 5 against abrasion.
7. Invisible Shield For iPhone 5 - Available for $19.99
Not every iPhone 5 customer wants to buy a case, which only makes their thin phone thicker again. For those users, Zagg offers its Invisible Shield with varying levels of military-grade protection (from smudge-proof to extreme and hi-definition) built with "self-healing qualities." It's a simple and inexpensive solution, but sometimes that's all you need.
8. Chromatic Splatter Black Case For iPhone 5 - Available for $24.99
For a great artistic design, SkinIt has a number of brilliant cases, but its Chromatic Splatter Black case stands out among the group. The front of the case looks like multi-colored paint was splashed on it, resembling Apple's similar penchant for color. The protective snap case is built in translucent plastic and protects the iPhone 5 against dirt, scratches and damage.
9. Cassette Tape iPhone 5 Cover - Available for $44.95
Want to trick people into thinking you're still listening to cassette tapes, even though you actually own the latest in music technology? For those users that can appreciate the irony, Zazzle offers a cassette tape design for $45, built with SoundScoop technology that is said to amplify the power of the iPhone's speaker while protecting its exterior. The plastic case is also impact resistant and lightweight.
10. The $100,000 iPhone 5 Case - Available for $100,000
For the celebrity, iPhone 5 nut or wealthy executive, New York City's Natural Sapphire Company is offering the most luxurious iPhone 5 case on the market. The Natural Sapphire Company's iPhone 5 case is built with 18-karat white gold and 2,830 natural blue Ceylon sapphires, totaling 169.8 carats. The back of the iPhone 5 case features an Apple logo made with 38 rubies totaling 2.28 carats, and the Apple leaf is built with a single marquise-cut green sapphire. The company is willing to personalize these cases with any number of platinum, pink or yellow sapphires. The cases are made in New York City but the stones are sourced from mines in Africa, Sri Lanka, Madagascar and Thailand "with a strong emphasis on fair trade practices and sustainability."
11. iPhone 5 Swarovski Cover Case - Available for $241 (£149)
For those customers looking for diamond-studded cases but not willing to pay $100,000 for them, Crystal Rocked has built an all-new case for the iPhone 5 built with over 1,300 Xilion-cut Swarovski Crystals. The cases are hand-built in London and offer small repair kits to customers for minor repairs. Better yet, the company promises a quick 2-3 day turnaround anywhere in the world.
12. Drop Tech Series for iPhone 5 - Available for $44.95
If you want a truly rugged and durable iPhone case with no compromise, look no further than Gumdrop's Drop Tech Series for iPhone 5. The case is built to completely secure the iPhone 5, including its screen and various ports, thanks to dual-material construction that gives the case multiple layers of shop absorption. The phone is protected against drops thanks to reinforced rubber bumpers on the corners, and with an integrated screen cover, your iPhone 5 will be protected against whatever might come your way.
13. Custom Case for iPhone 5 - Available for $44.95
Don't know what case to buy? Make your own! For $45, Zazzle allows you tu customize your Case Mate Vibe case with any design you'd like. The case itself is built with SoundScoop technology, which is said to amplify the power of the iPhone's speaker while protecting its exterior. The plastic case is also impact resistant and lightweight.
If you're buying a new iPhone 5, do you plan on buying a case too? Which of the above cases do you like the most? Have you found any designs elsewhere that you've liked/purchased? Shoot us an email or leave us a comment in the section below.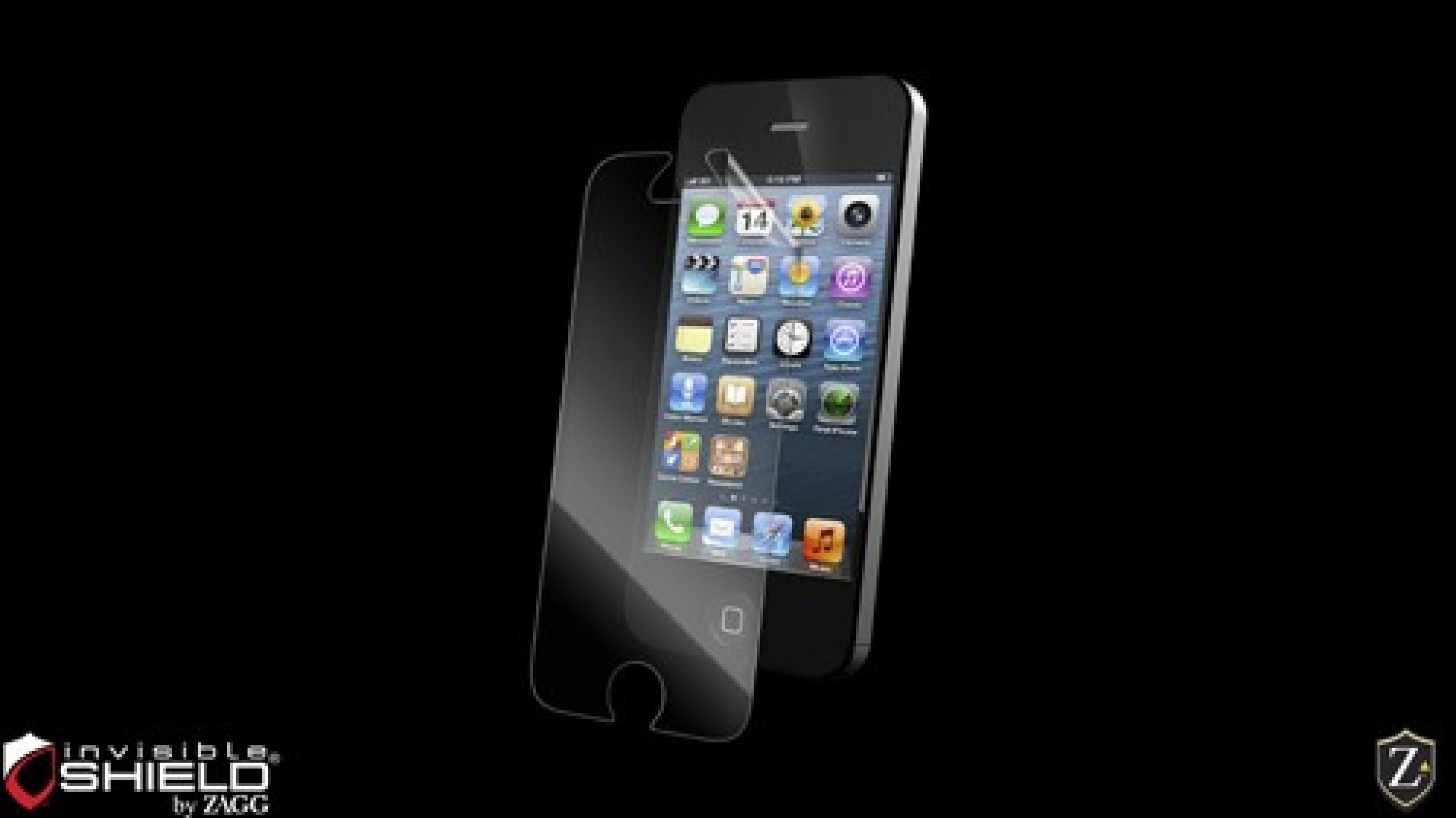 © Copyright IBTimes 2023. All rights reserved.