Apple iPhone 5 Pre-Orders Delayed Two Weeks From Release Date: Is Online Ordering Worth The Price Of Waiting?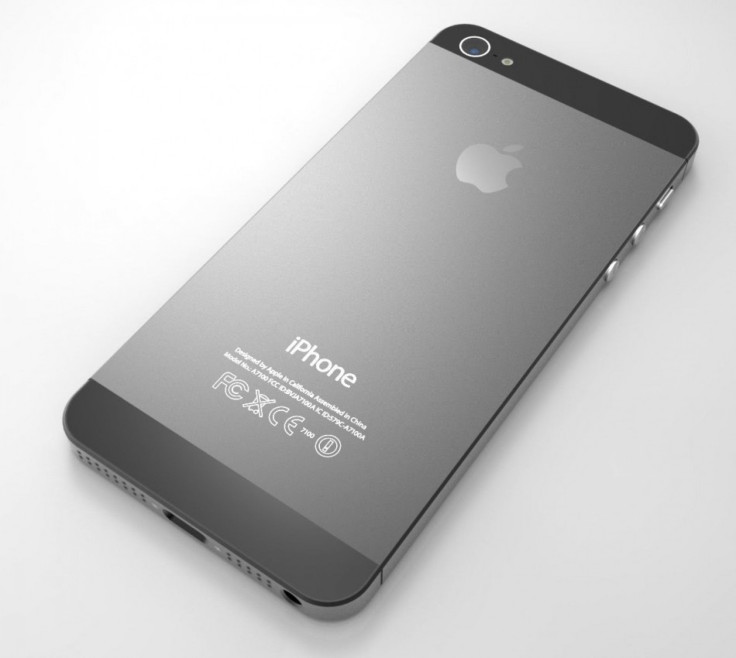 One hour after pre-orders for the new iPhone 5 went live on Apple's website Friday morning, shipping estimates from the online Apple Store have already been delayed to two weeks for customers in the US, UK, Germany, Canada and Australia. Currently, any new iPhone 5 purchases will likely be shipped and delivered two weeks after the iPhone 5's actual release date on Sept. 21, by Friday, Oct. 5.
The fact that pre-orders sold out in just an hour is an incredible feat for Apple, considering last year's iPhone model, the iPhone 4S, took 22 hours to sell out of its initial pre-order stock.
Now that the online Apple Store is sold out of first-day orders, the best chance to get the iPhone 5 delivered to your door on Day One is by purchasing the phone through one of Apple's iPhone carriers. In the US, Sprint, Verizon and AT&T will support LTE coverage for the iPhone 5; those three carriers are still listing a Sept. 21 delivery date for the iPhone 5 at the moment, but available stock will sell out quickly.
If the carriers sell out of their iPhone pre-orders, the only way to buy an iPhone 5 on launch day is to stand in line at a retail location. Apple will be selling the iPhone 5 at its physical stores starting at 8 a.m., and so will all of Apple's iPhone 5 carriers, so Verizon Wireless stores, AT&T stores and Sprint stores will be good bets to get the new phone.
Other big-box retailers also typically sell the iPhone 5 on the release date, including Radio Shack, Best Buy, Target and Sam's Club.
All retailers will sell two-year plans for the phones through various carriers, and will not sell the iPhone 5 for any less or more than Apple's set prices. The iPhone 5 will cost $199 for 16GB of storage, $299 for 32GB, and $399 for 64GB.
iPhone 5: Worth Waiting For Delivery?
There are three kinds of people going to buy the iPhone 5: Customers in dire need of a new phone and have an expired contract; customers that don't like their current phone and want to finally make the jump to iPhone; and customers that compulsively need to own the latest gadgets out there, and want to be the first one on their block with Apple's new iPhone 5.
Those first two kinds of customers - ones that need a phone and ones that want to switch -- can wait for delivery, if they don't prefer to wait in line. But for those people that need the iPhone 5 before anyone else, ordering online is just not the way to go.
You can't depend on those delivery dates. The fact is, even if you currently order the iPhone 5 through AT&T, Sprint or Verizon Wireless right this second, there's still a greater-than-likely chance that those carriers, working with delivery services like FedEx, won't be able to meet the immense demand on Day One. Those customers might get their iPhones that day, but like last year, the waiting game is the hardest game to play. Not knowing when your doorbell is going to ring is very stressful, and it's easy to waste hours simply waiting in trepidation, only to get a call that delivery has been delayed.
Barring some unforeseen circumstance, if it's weather or a personnel issue, Apple won't let the iPhone 5's delivery suffer. Apple knows that it can't afford to have unhappy customers receiving their iPhone days after the actual release date. Apple won't let that happen, and the company will work with its manufacturers in Asia to ensure that the numbers will be able to meet the ever-record-breaking Day One demand.
If you want my opinion, if you want the new iPhone 5, wait in line at a store. Not only does this ensure you won't be wasting your time by anxiously waiting by your door for hours on end, but it guarantees that you'll leave the store with a functioning phone. If there are any issues with the phone, you can have employees and staff there to help you. If you're a paying customer, they won't let you leave the store unless your iPhone 5 is perfectly functional.
Yes, going to the store has its drawbacks - waiting in line is never that much fun, and the time it takes to travel to the store and back is time spent as well - but the payoff is considerably better and more reliable. Your phone will work. You know exactly when you will get the phone. It will be completely ready to go once you leave the store. You simply have more resources.
Unlike all previous iPhones, the iPhone 5 features a taller and thinner build and a new 4-inch Retina Display with a 16:9 ratio for watching widescreen videos in HD. The iPhone 5 also comes with new smaller dock connector, LTE support, an improved camera infrastructure, as well as the new quad-core A6 chip, which runs twice as fast as the A5 chip that runs the iPad 2, iPhone 4S and Apple TV.
Do you plan to buy the iPhone 5? Will you get it delivered, or do you plan on standing in line at a retail store? Let us know in the comments section below.
© Copyright IBTimes 2023. All rights reserved.