Apple iPhone 5 Features: Battery Life May Be Affected By Cellular Signal Strength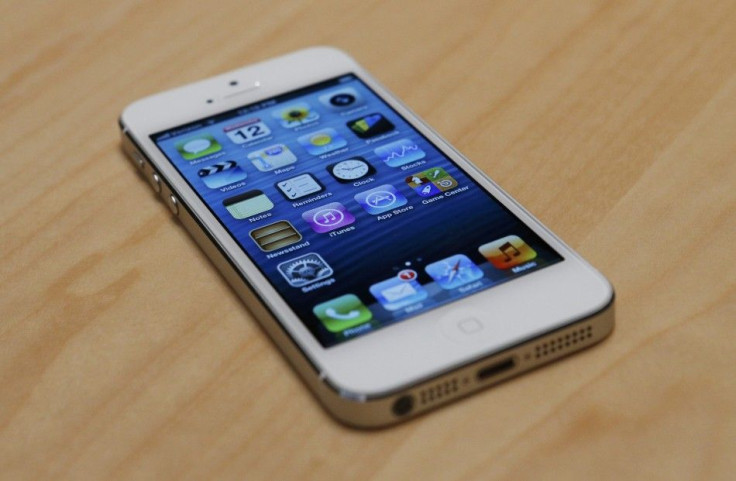 Apple has a long history of battery problms in its products, and it looks like the iPhone 5 is no different. While the battery life of the sixth-generation iPhone depends on the user's various activities – for example, talking on the phone and surfing the Web generally drains battery life quicker than watching videos or listening to music – it appears there's yet another factor that impacts the battery life of the iPhone 5.
Embedded in iLounge's lengthy review of the iPhone 5 is a section about battery life. In it, iLounge's Jeremy Horwitz reports that the iPhone 5's battery life, while similar in performance to that of the iPhone 4S, is actually largely affected by the strength of the cellular signal.
"If you're using your iPhone 5 in places with a very strong (4- to 5-bar) LTE or 3G signal, your cellular battery life may approach that ["8 hours of battery life"] number, but if not, the cellular antenna will struggle to maintain a signal, and fall well short," Horwitz reported. "Because LTE and 3G/4G towers are in a state of build-out flux right now, our tests suggest that many LTE users won't come close to Apple's promised numbers."
Apple says the battery life in its all-new iPhone 5 is roughly equivalent, if not slightly better, than the battery power in its predecessor, the iPhone 4S. Apple says the iPhone 5's battery, on a full charge, provides 8 hours of talk time on 3G, 8 to 10 hours of Web use, 10 hours of video playback, 40 hours of audio and music playback, and roughly 225 hours of standby time. Without a quality LTE or Wi-Fi signal however, the iPhone 5's performance suffers greatly. Here's Horwitz with more:
"Each with 2 bars of LTE signal—the best our phones could achieve in the primary location where we've tested every past iPhone—our AT&T iPhone 5 achieved a meager 4 hours and 44 minutes of continuous cellular data browsing in our standard Internet test, while a Verizon iPhone 5 hit 5 hours and 15 minutes, well below Apple's rosy estimates," he wrote. "Both numbers were below the just-shy-of-6-hour run times of the AT&T and Verizon iPhone 4S models when they were on 3G/4G networks last year, though it needs to be said that both iPhone 4Ses had 3G/4G signals in the 3- to 4-bar range."
Horwitz added that while last year's iPhone 4S accomplished about 8 hours and 30 minutes of Web use on a Wi-Fi signal, a Verizon-powered iPhone 5 lasted only six hours and 24 minutes under those same connectivity conditions. When the cellular antenna was turned off, that same iPhone 5 ran for 8 hours and 26 minutes, so it's quite clear that big drops in battery life are likely a result of poor cellular signal strength.
iLounge's battery tests also discovered that the iPhone 5 battery performed worse than the iPhone 4S in terms of voice calling time – AT&T users will have about one hour less to talk, and Verizon customers will have about two hours less – but Horwitz believes "the lower numbers may again be attributable to the weaker AT&T and Verizon signal strengths we saw during testing (2-3 bars)."
The iPhone 5's battery loses to the iPhone 4S for FaceTime chats, but besides that, the sixth-generation iPhone beats out its predecessors in terms of battery life for video recording, video playback and audio playback. While some of the actual figures fell short of Apple's estimates, iLounge discovered that the difference in battery life was "astonishing" when the iPhone 5 was put in to Airplane Mode, which ensured it wouldn't connect to any cellular or Wi-Fi networks during its test.
Unfortunately, no matter how you slice it, the iPhone 5 cannot be considered an "all-day" phone. It's best to keep the iPhone 5 continually recharging throughout the day, either by connecting to a power source or a battery pack designed for iPhone, but if you're really worried about conserving battery, it might be best to turn off your cellular connection, or simply enter Airplane Mode, when the iPhone 5 isn't in use.
About The iPhone 5
The iPhone 5 features a taller and thinner build from previous models, including a new 4-inch Retina Display with a 16:9 ratio for watching widescreen videos in HD. The iPhone 5 also comes with new smaller dock connector, LTE support, an improved camera infrastructure, as well as the all-new custom-built A6 chip, which is said to contain three cores and run twice as fast as the A5 chip that powers the iPad 2, iPhone 4S, new iPad and Apple TV.
The iPhone 5 comes pre-loaded with the iOS 6 mobile operating system, which features more than 200 new features including an all-new Apple-made Maps application, as well as a newly-enhanced version of Siri, the virtual personal assistant introduced by Apple last year in the iPhone 4S.
All retailers and carriers currently sell two-year plans for the iPhone 5, and will not sell the phone for any less or more than Apple's set prices. The iPhone 5 costs $199 for 16GB of storage, $299 for 32GB, and $399 for 64GB, and comes in two color schemes: black and slate, or white and silver.
© Copyright IBTimes 2023. All rights reserved.