Apple iPhone 5, iPad Mini Rumors: Alleged Cases Compared To iPhone 4S, New iPad [PHOTOS]
And the leaks just keep on coming. We're just one day away from the big Apple event in San Francisco, which is expected to introduce a new iPhone and "iPad Mini." For those who want an early peek at what these next-gen devices "allegedly" look like, MacRumors reader Michael Rou managed to get his hands on a few "pre-production" cases of the new iOS device designs, and on Monday, he posted an album of them on Flickr for the world to see. We have all the photos from the album in the gallery above.
We don't know that these cases, which were reportedly created by "case manufacturers in anticipation of the upcoming models," are indeed legitimate, but there's a greater than likely chance that they are. These case designs perfectly mirror the leaked specs and prototypes we've seen come out of Foxconn all along.
What these photos do better than other photos is give an idea of exactly how big these new iDevices will be. Compared to the largest device in the back - the third generation "new iPad" with its 9.7-inch display - the case in front of it, the all-new iPad Mini, is believed to have a 7.85-inch screen with skinny side bezels, but with the same aspect ratio and resolution (1024 x 768) as the iPad 2. For many reasons, however, we are still holding out hope for a Retina Display.
Sitting inside the iPad cases is an iPhone 4S sitting inside a jacket for the new iPhone 5. The sides of the iPhone 4S snugly fit the width of the jacket, but there is quite a bit of room at the top. The new iphone is expected to have a diagonal screen measuring about four inches, which would help it accomplish a 16:4 ratio to enjoy videos in a native widescreen format.
The iPhone 5 and the iPad Mini are expected to debut on Wednesday, but some analysts expect the new iPad and the iPhone 4S to get some attention as well. Rumors say Apple has made some minor adjustments to the new iPad's screen and possibly battery, and the introduction of a new iPhone would mean a price reduction to the iPhone 4S. That iPhone model may also see a few new enhancements, or even a new 8 GB model.
What To Expect At Apple's Event Tomorrow
Apple's policy is to "never confirm or comment on rumors or speculation," and while we don't truly know what Apple will unveil at tomorrow, we have a pretty good idea based on the levels of production in Apple's supply chains, as well as reports and leaks from those same manufacturers.
There's little doubt that the iPhone will be star of Wednesday's event, and the iPad Mini will likely be the "one more thing." However, we're also hearing Apple has plans to introduce a new iPod Nano, a new iPod Touch, a new 13-inch Retina MacBook Pro, and some new iMac models tomorrow.
Here's a brief summary of what you can expect to see from each new device:
iPhone 5: Thanks to batches of images released by insiders within Apple's supply chains and repair shops, we generally know what the iPhone 5 looks like. We expect the iPhone to feature a bigger, thinner front plate that stretches the screen just beyond four inches to achieve a 16:9 resolution ratio to watch 1080p HD videos in a widescreen format.
According to alleged prototypes and images, Apple has also reportedly expanded and redesigned its speaker grills, migrated the FaceTime camera to be directly above the earpiece, moved the earphone jack from the top right corner of the phone to the bottom left corner, and introduced a new camera opening on the backside of the phone between the camera lens and the LED flash, which likely houses a small microphone. Finally, we believe Apple has fixed its iPhone 5 with a unibody metal back instead of an all-glass facade, which could potentially improve call reception, and has also endowed the iPhone with a new quad-core A6 processor, and that heavily-rumored smaller dock connector.
Also, there's a greater-than-likely chance this phone will actually just be called "new iPhone."
For more information about the new iPhone 5's alleged features, read this article.
iPad Mini: On July 10, a photo set of the alleged iPad Mini suggested the mini tablet would be much wider and a little taller than the Nexus 7, Google's recently introduced 7-inch tablet, and it would be slightly thinner than Apple's third-generation "new" iPad. Gotta Be Mobile believes the iPad Mini will measure about 213.36mm tall and 143.67mm wide, which is "approximately two-thirds of the size of the new third-generation iPad." (The new iPad is 185.67mm wide, 241.3mm tall, and 9.39mm thick.)
The iPad Mini will likely feature a 1024 x 768 display (still hoping for Retina, however), front and rear cameras (FaceTime and iSight), a smaller dock connector (like the iPhone 5), and similar tech specs to the iPad 2. Read this article for more information about the iPad Mini's alleged features.
13-inch Retina MacBook Pro: Before Apple shocked the WWDC audience with a completely-redesigned MacBook Pro with Retina Display, KGI Securities analyst Ming-Chi Kuo predicted Apple would unveil such a notebook, and he even correctly forecast most of the features, including a lighter and slimmer form factor than the current MacBook Pros, the lack of a disc drive, and the Retina Display. After the event took place, Kuo followed up on his earlier report bysharing a new note with AppleInsider, in which he described how Apple will follow up the 15-inch model with a smaller, 13-inch MacBook Pro with Retina Display, to be released in early October.
Kuo had actually mentioned the 13-inch model in his initial report, adding that the basic computer would sell at $1,199. Apple starts selling the 15-inch MacBook Pro with Retina Displayat $2,199.
New iPod Touch: On Aug. 25,GizChina posted new photos of what it claimed to be a next-generation iPod Touch, which featured a less tapered design and a wider rear camera whole, which suggests Apple may have added an LED flash to the back of the iPod to be like the iPhone.
As you can see from the photos these cases suggest that the next generation iPod touch will have a new design (at least to the rear) and seem to be have a much less pronounced taper to the edges when compared to the current iPod touch 4. The hole around the camera area to the left for example looks to have been elongated and tapered to fit around a possible LED flash to help with low light photography, and there is also the appearance of a new 'mystery hole' in the lower left hand side of the case.
The report goes on to speculate the "mystery hole" is a speaker or microphone of some kind.
New iPod Nano: A 9 to 5 Mac report from Sept. 7 said that there's a new iPod nano with a "completely new codename from last year's model, which may point to some design and internal changes." While there have been some rumors of Apple returning to a taller iPod Nano design, code suggests this new iPod Nano will come in eight new colors, with the highest end model costing $149 for 16 GB.
New iMacs: Again on Sept. 7, a report from Clayton Morris of Fox News said a refresh to Apple's iMac line-up was "imminent." "Get ready, because the iMacs are coming," Morris said. "I've been hoping for an iMac update and it looks like my wish is about to come true! Multiple sources tell me that a new lineup of desktop machines from Apple is imminent." Giving credence to Morris' report, multiple reports after WWDC suggested new iMacs would be arriving this October, and most recently, MacRumors said Apple has been experiencing shortages of 27-inch iMacs.
Your Thoughts
Are you looking forward to Apple's event tomorrow? Which of these alleged products are you most excited for? Which would you buy? Leave us your thoughts in the comments section below.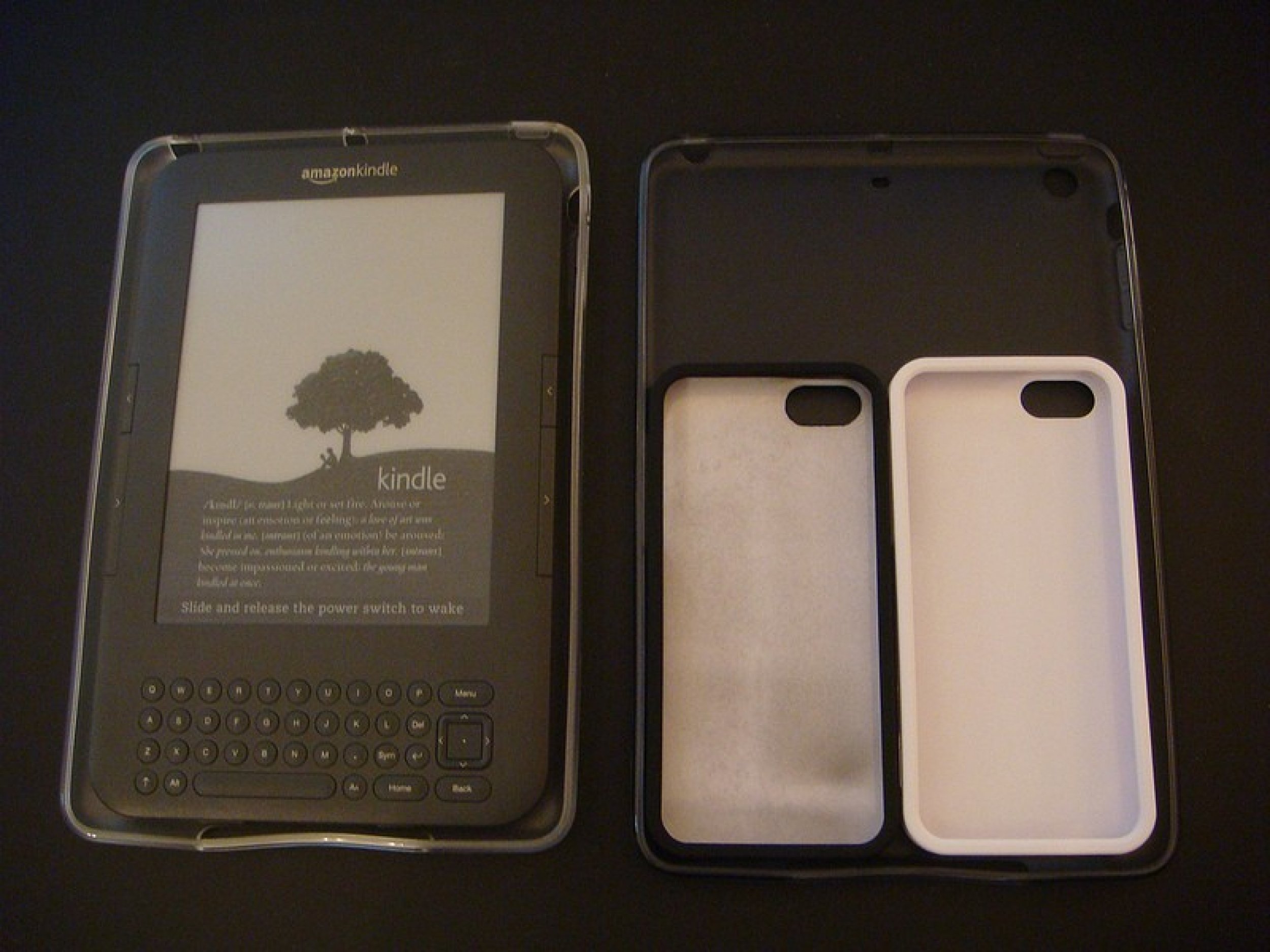 © Copyright IBTimes 2023. All rights reserved.