Apple iPhone 5 Release Rumors: T-Mobile Announcement Predicted To Come This Week, Analyst Says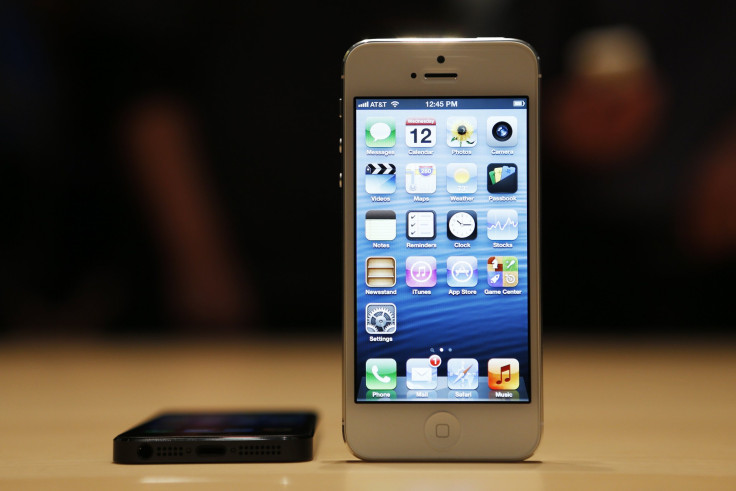 UPDATE 12:06 p.m. 12/6/12: T-Mobile has officially announced that it will bring Apple products to its market in 2013.
T-Mobile is virtually the only major U.S. carrier not offering Apple's iPhone 5, but that could possibly change very soon. While nothing has been confirmed, rumors indicate that an announcement is scheduled to come as early as this week.
"Speculation is heightening" that Deutsche Telecom will announce a deal to bring the iPhone to T-Mobile, Merrill Lynch analyst Scott Craig said, according to Fortune. The announcement is rumored to come at the end of this week on Thursday or Friday, but neither Apple nor the carrier have spoke on the situation.
While T-Mobile subscribers have yet to hear confirmation that Apple's smartphone could be coming to their network, there have been a few indicators that point to an iPhone launch. T-Mobile recently improved its high-speed HSPA+ network in 10 metropolitan areas, as Fortune reports, allowing the carrier's unlocked iPhone users to utilize faster download speeds. This could be a move to prepare for the iPhone's arrival on T-Mobile's network.
The carrier is also allegedly bolstering its stock of iPhone 5 accessories, according to a reportedly leaked internal T-Mobile document published on T-Mobile news blog TMO News. However, this is not an absolute signal that the iPhone 5 could be coming to T-Mobile, since the carrier has offered iPhone accessories for its unlocked users for quite some time. However, the alleged increase in iPhone accessories does seem to align perfectly with the rumored announcement expected for this week.
While the network offers many high-end Android smartphones and SIM cards for unlocked iPhones, the carrier still felt the sting of being excluded from September's iPhone 5 launch. T-Mobile lost more than 49,000 customers to other wireless network providers offering the iPhone 5, according to its official website. In early November, marking a little more than a month after Apple released its new smartphone, T-Mobile released its third-quarter earnings report.
The carrier attributed this drop to Apple's most recent smartphone release, saying that its increase in contracted customer losses year-on-year is "due to the impact of the iPhone 5 launch." Interestingly enough, T-Mobile's number of customer losses decreased compared to this year's second quarter, but the company lost more than 100,000 more subscribers than it did in Q3 2011.
Just before Apple launched its iPhone 5 on Sept. 21, an alleged internal document from T-Mobile made its way on to the Internet. The notice to employees advised T-Mobile workers to "sell against the iPhone" in the coming weeks.
As of now, it remains unclear whether or not T-Mobile will launch Apple's mobile device on its network, but T-Mobile Chief Operating Officer Jim Alling has expressed interest in bringing the iPhone 5 to its network.
"Make no mistake about it: We would love to carry the iPhone," he said at a conference in Barcelona, Spain, according to Fortune. "However, we want the economies to be right for us."
We'll be on the lookout for any iPhone related announcements from T-Mobile and update this article accordingly if necessary.
© Copyright IBTimes 2022. All rights reserved.
FOLLOW MORE IBT NEWS ON THE BELOW CHANNELS