Apple iPhone 5 Rumors Updated: October Launch, Revamped Unibody Case, Tweaked CPU and Other Features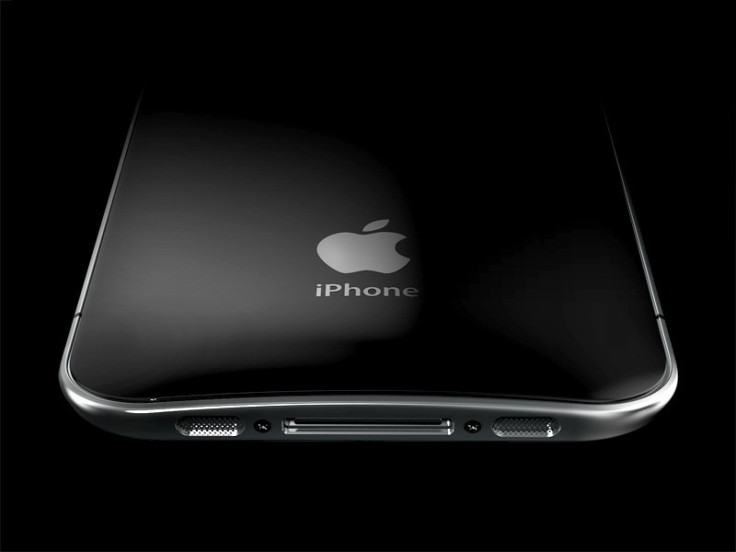 We always tend to believe what comes straight from the horse's mouth. But what if it keeps on changing? Yes, that's what happening with the next-gen Apple iPhone release date speculations as two contradictory statements have come from two Foxconn employees in less than one week.
On April 3, Japanese Apple-watcher website Macotakara came up with an interesting report saying that during a conversation on TV Tokyo's World Business Satellite (WBS) show, a Foxconn recruiter revealed that the company was hiring about 18,000 people to manufacture the iPhone 5 which would be sold in June. But wait, don't take it as the final call as there's another Foxconn employee who has a completely different story to tell.
According to a recently published report in South Korea's Maeil Business Newspaper, the publication asked the head of human resources at Foxconn's Taiyuan factory about the iPhone 5 release date. The human resources head apparently told the paper, We just got the order. It [the release] will be around October, reported Kokatu.
As noted by Redmond Pie, the report in Maeil Business Newspaper also stated that the order for the next iPhone has led Foxconn to begin a massive recruitment drive to ensure that enough hands are on deck in order to meet Apple's release schedule in October.
While there is no official word on when the upcoming iteration of the Apple iPhone is finally arriving, chances of a fall launch look stronger than that of a summer launch.
Strong iPhone 4S Sales
The iPhone 5 News Blog says that Apple would be inclined to pull the trigger on a June iPhone 5 release, had there been a decrease in the iPhone 4S sales, but there's hardly any sign of that so far. In Apple's fiscal first quarter ending Dec. 31, 2011, the company reported iPhone sales of 37 million, an increase of 128% year-over-year, and the 4S was only released in some markets as recently as January.
The site quoted a recent Gartner report, saying that Apple had an exceptional fourth quarter, selling 35.5 million smartphones to end users, a 121.4 percent increase year on year. The market research firm also predicted that Apple's performance in the smartphone sector would continue through the first quarter of 2012 as availability of the iPhone 4S widened, although with residual pent-up demand pretty much fulfilled, iPhone 4S sales would no longer benefit from that factor as they had in Q4 2011, and its analysts projected sales declining somewhat quarter-on-quarter.
Letting iPhone 4S Users Complete a Year in Carrier Contracts
Unlike a summer release, the fall release of the next iPhone would ensure that the owners of the current iPhone 4S have completed at least a year into their carrier contracts, according to iDownload Blog. It will allow most of them to purchase a new iPhone at the subsidized price. Releasing the new iPhone before the holidays would also help Apple record good sales.
iOS 6 and WWDC 2012
iMore's Rene Ritchie, who claims to have valuable sources from within Apple under his reach predicted an October 2012 release for the next-gen iPhone in March. Ritchie is known for his solid track record with Apple-related news. In August 2011, he correctly predicted that Apple was going to release its then next iPhone in the first week of October and that the phone would be called iPhone 4S, not iPhone 5. In addition, Ritchie also foretold the new iPad's March 7 unveiling.
Regarding a new version iOS, accompanying the iPhone 5, Ritchie said that every new iPhone launch has seen the release of a new OS version next to it. While there has not been any exact information on how large an update Apple might be planning for iOS 6, 9 months doesn't sound like a lot of time for even a modest release.
If Apple announces an iOS 6 SDK event this spring, like they did from 2008 to 2010, then we may start getting an idea, Ritchie said. If iOS 6 isn't introduced to developers until WWDC, presumably in the summer like 2011, then a fall release would seem a certainty.
Apple iPhone 5 Feature Rumors Updated
There was a flurry of iPhone-related rumors on Monday, ranging from the device's form factor and display to its internals including the processor and memory.
Revamped 'Sleek' Unibody and 4-inch Screen: The new rumor goes that the next Apple iPhone will sport a new form factor that could employ a single unibody frame reminiscent of the company's MacBook lineup, AppleInsider reported.
As noted by the report, Topeka Capital Markets analyst Brian White issued a note to investors Monday with details he said he picked up on a tour of suppliers in China and Taiwan. During the trip, he learned that some suppliers will begin production in June of certain components of Apple's sixth-generation iPhone, setting up for a product launch in the fall.
In our view, this will be the most significant iPhone upgrade with a four-inch screen and a new, sleek look that we believe will require a Unibody case, White wrote. This new, sleek look will be the most important reason that consumers decide to upgrade.
He also expected that the device would feature high-speed 4G LTE connectivity, just like the new iPad.
Unibody designs are becoming the norm for Android handset makers, with HTC recently producing the impressive One X handset. Apple is expected to offer a similar unibody design, too, and that could prove to be the basis for another Jonny Ive classic, according to reports, said Redmond Pie.
However, the prediction about a 4-inch screen contradicts with earlier reports. While some previous reports suggested that the phone would sport a large 4.6-inch screen, recent reports said that Apple would consider the current 3.5-inch screen size. Some other sources also said that the device would sport Quantum Dot LED curved glass edge-to-edge display with 1280 x 720 resolutions (367ppi).
Tweaked CPU and 1GB RAM: 9to5mac reported Monday that new models of the iPhone and iPod touch are already in the works.
Apple has internally seeded a prototype next-generation iPhone with the iPhone 4 design. The actual next-generation iPhone is specifically said to not include the iPhone 4/4S design, but Apple is testing these new devices in older casings to throw off leaks, said the report.
According to it, the iPhone prototypes had a variation of the A5X's S5L8945X architecture and like the new iPad, they were also packing 1GB of RAM.
This prototype is labeled N96 internally, but we're not sure if this internal codename will carry over to the actual next-generation iPhone. Again, this iPhone that we are describing is an internal-only unit built for testing the performance of a new chip in an iPhone, not an actual phone that Apple will produce, the report added.
Jeff Benjamin of iDownloadBlog thinks that the variant in question is probably not an 'A5X' per-se, but an entirely new processor dedicated to the device's smaller form factor, and less visually intensive needs.
Earlier reports suggested that the sixth generation iPhone would feature an A6 processor. It was expected to be a superfast 1.2 to 1.5 GHz processor with 1GB or more of RAM to offer amazing processing capabilities to the smartphone.
Other Rumored Features: As far as the ever-increasing rumor mill is concerned, other features that are likely to be added to the iPhone include an 8 megapixel (or even higher) camera with the ability to take pictures in the panorama mode, a 2 megapixel front-facing camera for video chatting, iOS 6, 4G LTE technology, Near Field Communication (NFC) technology and much improved battery life.
As mentioned by White in his note, Apple's new iPhone launch in the latter half of this year is expected to be extraordinary. With a new look and updated features, White sees the next iPhone launch dwarfing previous launches and taking AAPL stock closer to Topeka's $1,001 price target.
Must Read: iPhone 5 Release Features: Could Unibody Design Become A Reality? 2011 Apple Patent Hints At The Possibility
© Copyright IBTimes 2023. All rights reserved.