Apple Loses to Samsung on Dutch Sales of Galaxy Tablets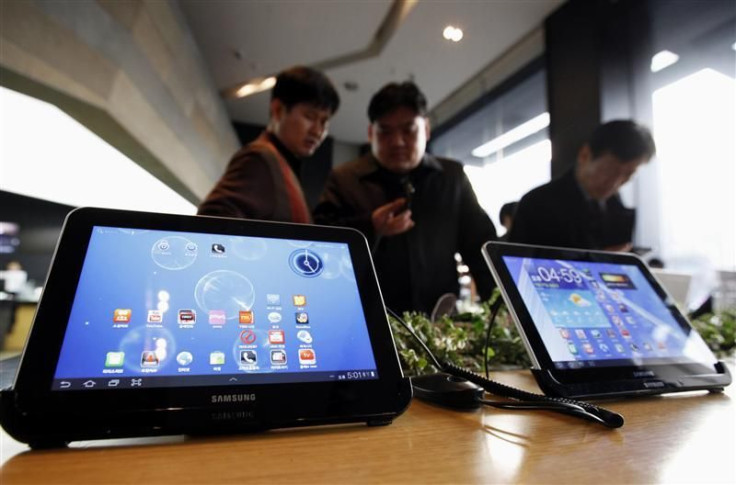 Samsung won the latest round of its legal battles with Apple Tuesday when a Dutch judge ruled its appeal was insufficient to block Samsung tablets for stealing Apple designs.
It's a double victory for Samsung because the Netherlands is an important distribution center for the rest of Europe, the Wall Street Journal reported. Apple had been fighting an earlier ruling that said Samsung wasn't copying it with the Galaxy Tab 10.1. Samsung may continue selling the tablets because of the ruling.
The companies have been suing and countersuing each other since April 2011 in a battle for supremacy in the exploding market for tablet computers. Apple struck first when it sued Samsung for copyright infringement; Samsung hit back and sued for patent theft. The Dutch ruling said Samsung's designs could only be compared to an Apple design from 2004. The iPad wasn't released until 2010, and when the court compared it to the Galaxy tablets, it said they different enough to throw out Apple's appeal. Just one week before the Dutch ruling, a German court said Apple was innocent of violating a Samsung patent, and Samsung is now weighing whether to appeal that decision, the report noted.
Both the Apple iPad and the Samsung Galaxy Tab 10.1 are 10-inch tablets with a black edges and aluminum backs. They also both have similar rounded corners, are very thin and have capacitive touchscreens. They even have the same price, although the Galaxy Tab 10.1 is a bit cheaper now in the U.S.
In many industries, copyright lawsuits are not uncommon, but in the last two years, the tech world has unleashed a torrent of patent lawsuits related to smartphones and tablets. Up next for Apple and Samsung is a showdown in Germany next month. Apple wants Samsung to stop selling the Galaxy Tab 10.1N, a tablet designed to get around a previous lawsuit from Apple.
Tell us in the comments if you think the lawsuite hurt or help Apple and Samsung.
© Copyright IBTimes 2023. All rights reserved.