Apple TV: Did Apple CEO Tim Cook Reveal New 'iTV' Plans at Goldman Sachs Technology Conference?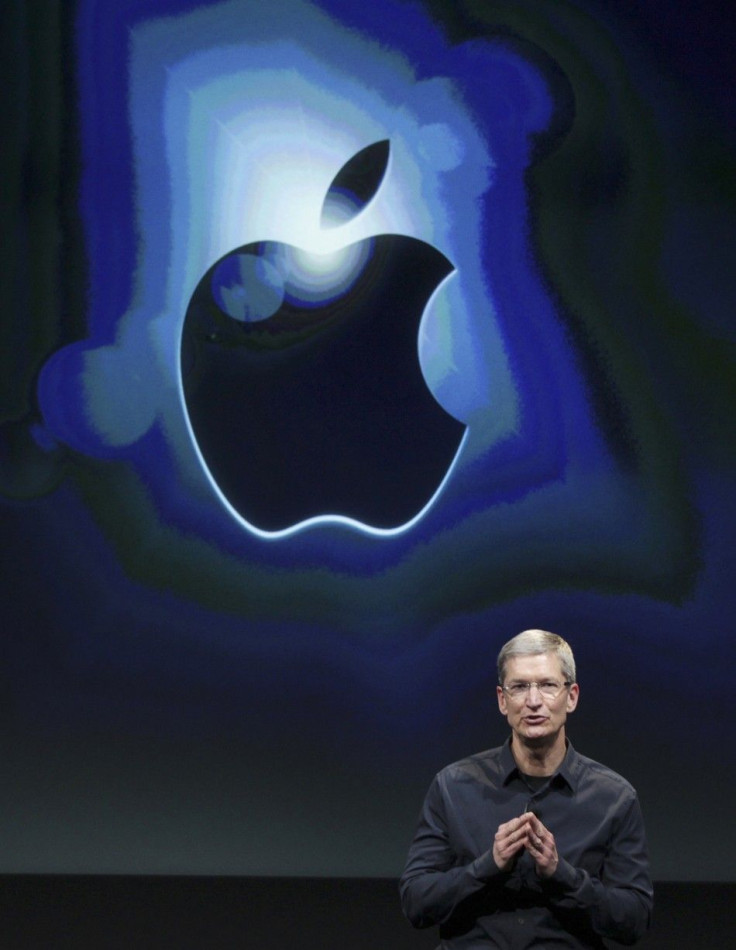 Apple CEO Tim Cook spoke briefly about Apple TV--the set-top box Apple product--at the Goldman Sachs Technology Conference on Tuesday. Cook alluded to the fact that Apple may be exploring other ways to market a TV product.
The current version of Apple TV allows users to rent or download movies, music, TV shows and more from iTunes. It also gives options for people to stream content from Netflix and other video streaming sites.
Since the death of Apple Chairman Steve Jobs, rumors have circulated about the possibility of an Apple manufactured TV set, which many in the media have dubbed iTV.
It would be seamlessly synced with all your devices and with iCloud, Jobs told his biographer, Walter Isaacson. It will have the simplest user interface you could imagine. I finally cracked it.
At the Goldman Sachs Technology Conference, here's what Tim Cook said according to a transcript from CNN Money:
With Apple TV, however, despite the barriers in that market, for those of us who use it, we've always thought there was something there. And that if we kept following our intuition and kept pulling the string, then we might find something that was larger. For those people that have it right now, the customer satisfaction is off the charts. But we need something that could go more main market for it to be a serious category.
Rumors about the new Apple TV product began circulating when Digitimes reported that Apple's supply chain was preparing materials for a full-fledged TV in the first quarter of 2012 in order to have the products released in the second or third quarter.
Adding to the mounting rumors, Toronto's Globe and Mail reported that Rogers Communications Inc. and BCE Inc. were talking with Apple about becoming launch partners for iTV. The Globe and Mail reported that Bell and Rogers currently have the new Apple TV set in their labs.
During an earnings call, CBS CEO Les Moonves mentioned that the company had decided against joining Apple TV. Some saw this as a sign that Apple was trying to lure more major networks into partnerships before the launch of the new TV set.
Apple has not officially commented on any new projects it may be pursuing; however, if a study from Yahoo that found more viewers are watching longer videos during primetime hours (6 and 9 p.m.), there's reason to believe Apple is interested in capitalizing on this rising trend.
Apple shares rose in early Wednesday trading to $514.46, up $6, still another record.
© Copyright IBTimes 2023. All rights reserved.
FOLLOW MORE IBT NEWS ON THE BELOW CHANNELS