Apple Is Using 'ChatGPT-Like' Tool Internally For Summarizing, Answering Questions: Report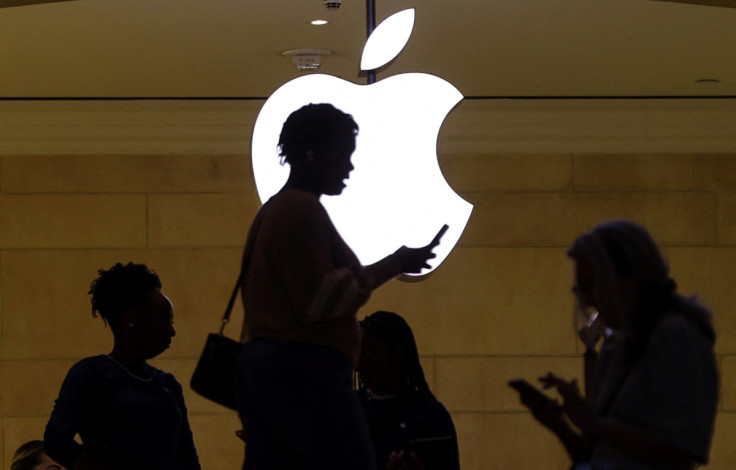 KEY POINTS
Apple GPT is reportedly helping the company with its work on AI prototype features
The chatbot may be used as part of Apple's operations, including the AppleCare team
Apple unveiled an improved iPhone autocorrect feature in June that uses tech similar to ChatGPT
Apple is quietly working on artificial intelligence tools that may compete with the likes of OpenAI, Google and others, and a potential ChatGPT rival is already being used internally, a new report revealed.
Bloomberg's Mark Gurman reported last week that the iPhone maker was working on a generative AI product planned for release as early as 2024. He provided more details about an internal "ChatGPT-like" service that the company developed for employees in a "Power On" report Sunday.
The internal large language model's (LLM) core is called Ajax, and it was used to develop what some people inside the company call "Apple GPT." The Cupertino-based tech giant is reportedly looking to integrate Apple GPT into more parts of its operations, including the AppleCare team that assists customers.
The internal chatbot reportedly helps with the company's work on prototype features. It also helps with summarizing text and answering questions based on the data the chatbot was trained with.
Apple did not immediately respond to the International Business Times' request for comment.
Apple has reportedly not yet come up with a clear strategy on how it will release the technology to the public, and the tech giant will likely be more cautious with the public rollout of its generative AI product compared to other tech leaders that have already released AI tools.
While Apple has yet to release any generative AI products, its peers have already made significant technological strides.
Just last week, Facebook owner Meta and OpenAI backer Microsoft announced a partnership that will build the foundation of an AI language software called Llama 2, which stands for Large Language Model Meta AI.
Anyone who wants access to Llama 2 will be allowed to use the technology, with John Montgomery, Microsoft's corporate VP for Azure AI, noting that an "open approach" to generative AI will benefit the public.
Open-sourcing the tech will "open up a world of opportunities for them to experiment, innovate in excited ways, and ultimately benefit from economically and socially," Meta said in a press release.
Google, on the other hand, recently reportedly started testing an AI news writing tool that The Washington Post and The Wall Street Journal are involved in. The tool is reportedly called Genesis and is in the early testing stage, but it showed impressive abilities that some news executives found "unsettling."
While Apple has yet to publicly unveil generative AI products, the company announced new AI features last month, including an improved iPhone autocorrect that's based on a machine learning program that utilizes a transformer language model. ChatGPT has the same technology.
Apple has long been secretive about its technology, CNBC reported. According to the report, the company usually talks about new features but does not provide details about the technology behind the improvements. Instead of saying AI, the company prefers a more academic phrase such as "machine learning," the report said.
In May, Apple CEO Tim Cook said that while AI is a "huge" technology, the company should be "deliberate and thoughtful" when working with the tech. "There's a number of issues that need to be sorted...in a number of different places, but the potential is certainly very interesting," he said.
© Copyright IBTimes 2023. All rights reserved.