Apple's Deal With Dr. Dre's Beats 'Is Happening' Because Of Dr. Dre's Cool-Factor, A Source Said
Apple's alleged multi-million dollar deal with hip-hop mogul Dr. Dre's (Andre Young's) Beats Electronics "is happening," a source told TechCruch Thursday, and the source was able to say this with "70% certainty."
The source also confirmed that Apple is buying Beats for the cool factor, not the actual technology. Beats Electronics is a California-based company that sells audio products, namely its BeatsByDre headphones.
"They want Jimmy and they want Dre," the source told TechCrunch. "He's got fashion and culture completely locked up."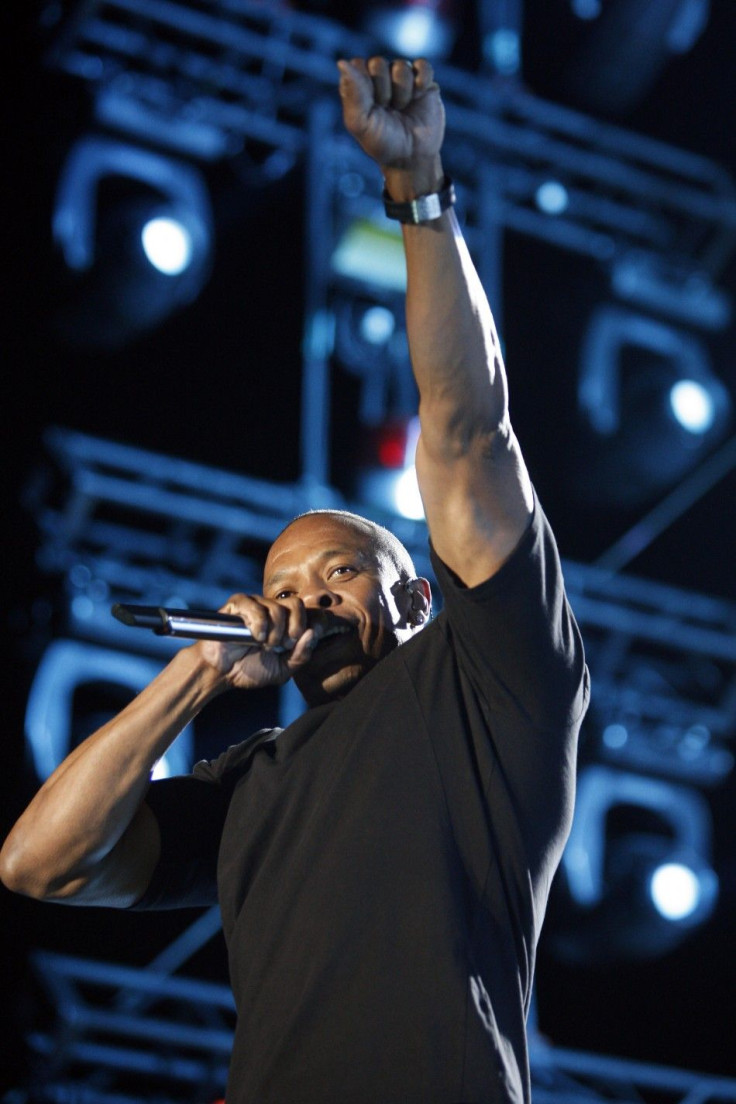 While that may be true, earlier this week Walter Isaacson, Steve Jobs' biographer, told Billboard that the deal was a way to lock Beats co-founder Jimmy Iovine to run Apple's content business -- that is, to help launch the Apple TV product that has been circulating in the Apple rumor mill for years.
TechCruch interviewed another anonymous source that the deal could be part of Apple's plan to run a music streaming service in addition to iTunes.
The Financial Times originally reported that the deal would go down for $3.2 billion. Dre and Iovine founded the company in 2006 and the two reportedly own about 75 percent of it. In 2013, when the company was valued at $1 billion, a portion of it was sold to the Carlyle Group.
Apple has yet to issue a statement on the deal.
© Copyright IBTimes 2023. All rights reserved.