Are Cheap Chinese Smartphones a Share-Buying Scheme?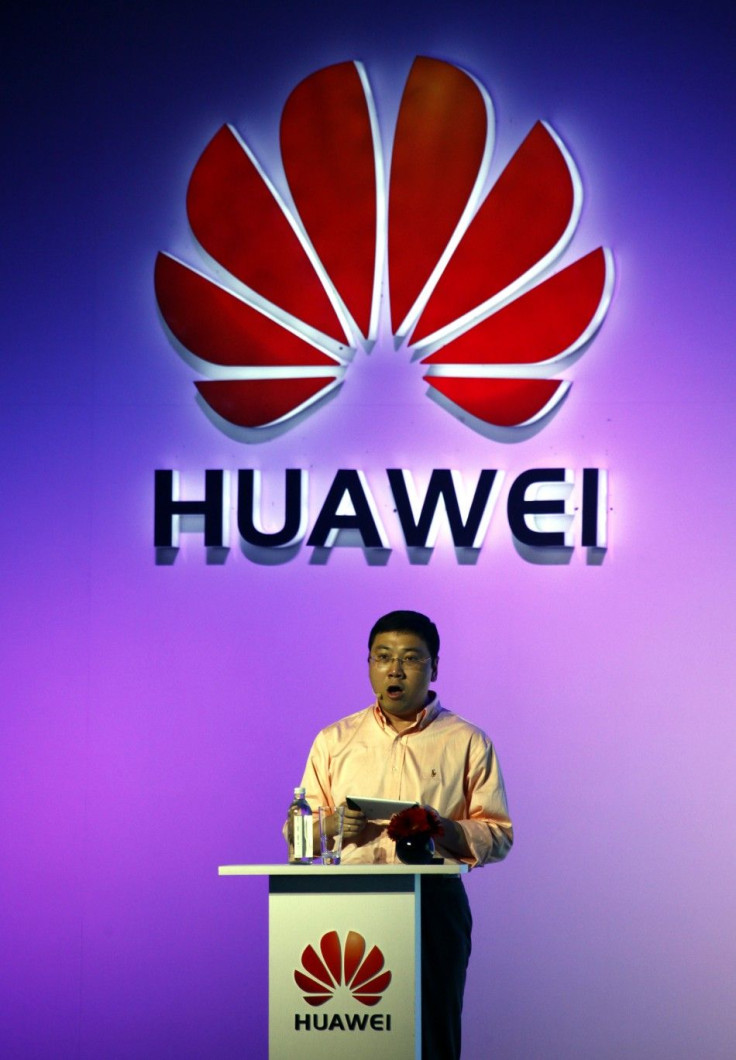 As smartphone sales continue to surge worldwide as the market ripens with increased consumer spending, analysts predicti Chinese vendors could seize market share with more affordable devices.
In the fourth quarter of 2011, more than 149 million smartphones were sold globally -- a 47.3 percent increase from 2010. Although U.S. consumers are mainly purchasing products from Apple and Motorola Mobility as well as South Korea's Samsung Electronics and Finland's Nokia, Chinese vendors could grab a significant portion of the market by undercutting current retail prices.
Chinese vendors Huawei Technologies and ZTE are set to grab more market share globally, reports Reuters, as they shift away from making basic feature phones to churn out more smartphones, a sector where growth is strong and profit margins are bigger.
Both Huawei and ZTE combined for 35 million smartphone sales in the past year, Reuters reported. Combined sales add up to 7 percent of the global market share. Both companies hopes to double their sales and market share portion in 2012.
If fourth-quarter numbers are any indication, Huawei and ZTE will be able to capture a significant portion of the market by expanding their smartphone divisions.
The [fourth quarter] saw Samsung and Apple cement their positions further at the top of the market as their brands and new products clearly stood out, says Gartner, a leading market research firm, which also noted that LG, Sony Ericsson, Motorola and Research in Motion (RIM) struggled to improve volumes because they were exposed to a much stronger threat from the midrange and low end of the smartphone market as ZTE and Huawei continue to gain share during the quarter.
Huawei finished the fourth quarter with a 2.9 percent market share and 13.96 million in sales; ZTE reportedly finished the fourth quarter with 4 percent market share and 18.9 million.
Is This a Secret Chinese Government Operation?
Huawei is known in the business world for its closely held information. Founder and CEO Ren Zhengfei is particularly wary of the media. Zhengfei has never granted an interview to international media, according to the Wall Street Journal. Some even accuse him of colluding with the Chinese government.
The disclosures reflect the company's recent efforts to address complaints about its past lack of transparency, wrote WSJ in an earnings report. The latest report's listing of directors follows the company's issuance of an open letter in February rebutting speculation about its government ties that offered, for the first time, a brief biography of Mr. Ren, including some information about his nine-year stint in the Chinese military during the late 1970s and early 1980s. Mr. Ren's military background has fueled speculation regarding the company's ties to the government.
U.S. legislators have also expressed concern that Huawei and ZTE are a front for the Chinese government. The chairman of the House Permanent Select Committee on Intelligence, Rep. Mike Rogers (R-Mich.) asserted that China may be involved in wide-scale theft of intellectual property from foreign commercial competitors, The Atlantic reported. The story notes several parallels between Chinese government political operations and ZTE and Huawei contracts.
An investigation by EurasiaNet.org focusing on ZTE and Huawei's penetration of the Central Asian telecoms sector shows that the companies, with Chinese government backing, have secured contracts in Kyrgyzstan, Tajikistan, Turkmenistan and Uzbekistan, writes The Atlantic. If the US congressional committee's premise for its probe - that Huawei and ZTE provide systems that enable a Chinese-government-backed data theft operation - is correct, then every Central Asian state except Kazakhstan would appear to be in a vulnerable spot.
Do Huawei and ZTE make good devices?
The Huawei Ascend D Quad and Ascend D1 models impressed mobile technology reporters after the company announced it would be packing an unusual quad-core processor into the phone. PC reported the phone featured several similar attributes of other popular phones.
The sample D Quad at Huawei's stand was helpfully loaded with the Nenamark graphics benchmark and the Riptide GP racing game, said Sascha Segan of PC. Nenamark scored 58.7fps at 1280 by 720, which is really impressive; most phones are software limited to 60 fps, so the K3V2 is clearly pushing the pixels pretty much as fast as they'll go.
Though the specs were impressive, neither device seemed to truly woo the PC reporter. [The D Quad] was absolutely playable-1.5Ghz dual-core is nothing to sneeze at-but it's clear that high-end gaming really shows off a quad-core processor.
Similarly, CNET gave decent reviews to the low-budget Android-based ZTE Warp: The $199 ZTE Warp may sound like a cutting-edge smartphone from the future, but it's really an entry-level Android handset with modest speeds, slow 3G data, and a basic camera. On Boost Mobile's no-contract service, however, it fits in well.
Grow, Baby, Grow!
Regardless of device reviews or current brand recognition, both ZTE and Huawei are boosting sales. ZTE moved into fourth place in the global handset market during the fourth quarter of 2011. Sales for the company increased 71 percent sequentially.
Huawei performed well, too, moving ahead of LG in the Android marketplace to become a top-four Android manufacturer. Huawei has made significant progress in moving to its own-branded devices, and it has continued to expand its portfolio into higher tiers as it tries to build more iconic products, says Gartner.
In order to benefit from the ripe market, ZTE and Huawei will have to build credibility and brand recognition fast.
More than 657 million smartphones will be sold during 2012 , JPMorgan predicts. IDC, a market research firm, expects smartphone sales to rise to 982 million in 2015.
© Copyright IBTimes 2023. All rights reserved.