Are Nicki Minaj, Meek Mill Getting Back Together Amid Safaree Samuels Beef?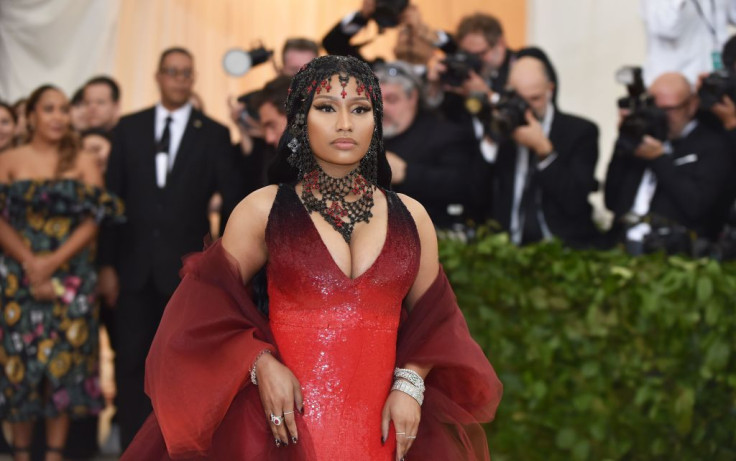 Nicki Minaj has received an immense amount of praise for her rap skills following the release of her fourth studio album, "Queen." Although her music career is thriving, the "Chun-Li" rapper's love life was recently called into question.
During an interview with New York City radio station Hot 97, DJ Funkmaster Flex asked Minaj if there was any chance she and Meek Mill would get back together following their split at the end of 2016.
The 35-year-old couldn't help but smile before she revealed that her relationship with Meek Mill actually became a topic of discussion while she was dating Nas. "You know what's so funny? Nas told me that he thinks that Meek is still in love with me," she told the radio host on Tuesday.
Minaj revealed she and the "Stay Woke" rapper initially split on bad terms. However, once he was released from prison he reached out to her.
"Since he came home, he's apologized to me. He's really tried to be the bigger person and he's come out and said 'I know I didn't really do right' and 'you stood by me' and 'you were good to me,'" she explained.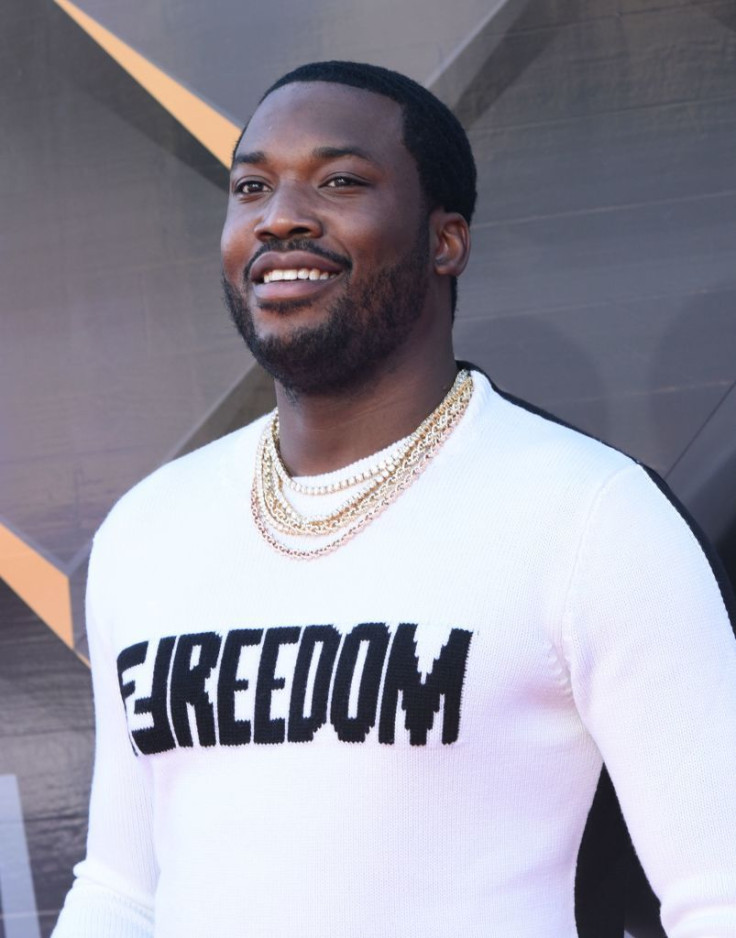 "So because of that I was able to breathe and really try to forgive and move on because I'm a forgiving person as long a person comes at me right," the "Barbie Dreamz" rapper added.
Minaj's discussion about the possibility of rekindling her romance with Meek Mill comes amid her current beef with her other ex-boyfriend, Safaree Samuels. The same day as her Hot 97 interview, the "Love & Hip Hop" star tweeted that he left Minaj when their relationship became toxic and violent.
"U stole my card & told me you thought it was an account with "free money" that I didn't know about. On God. God will strike you down & more for lying. Ha! Stop saying u packed & left! On Jesus u came to my house CRYING BEGGING to go w|me to Europe to the EMA's. I said NO DUMMY," she replied.
From there, the two went back and forth across social media before the heated argument appeared to die down. However, on Wednesday, Safaree seemed to reignite the feud by sharing that their social media war resulted in several money-making opportunities.
"Wow. woke up to a book deal offer for over 500k and an endorsement deal for a hair club for men and that was the 1st offer THANK YOU BABY guess imma add author to my long list of hustles," he tweeted.
Minaj has not responded to Samuels' latest jab.
© Copyright IBTimes 2023. All rights reserved.