'Are You The One?' Season 2 Finale Spoilers: Sneak Peek Reveals Which Couple Visits The Truth Booth In Episode 10 [VIDEO]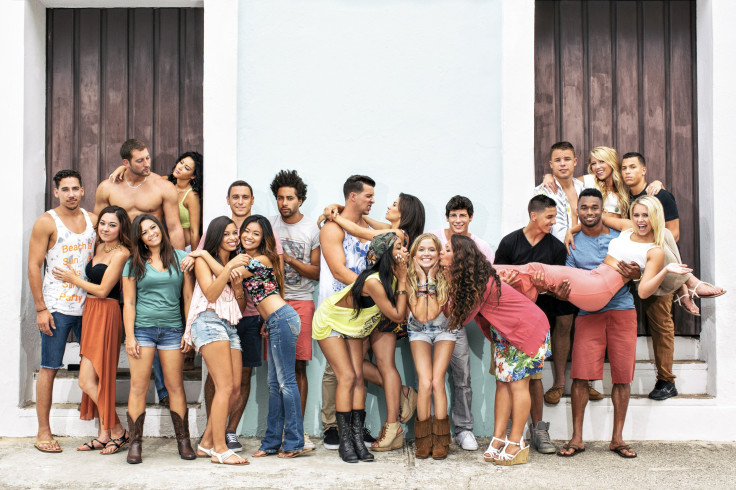 The second season of MTV's hit matchmaking series "Are You The One?" is set to conclude Monday night. Ahead of the finale, MTV has released a sneak peek video of the last house vote for the truth booth. While viewers will have to wait until Monday at 9 p.m. EST to catch episode 10,"One Switch, One Glitch," and find out if this week's couple is a perfect match, and if the contestants will walk away with the $1 million prize, the video does give a hint that the contestants are on the right track for the final choosing ceremony.
It appears Ashley and Dario are one of the three pairs to win episode 10's challenge and will be the final couple to test their compatibility in Season 2's truth booth. Other contestants who were up for a visit to the matchmaking booth included Alex K. and Anthony, and Tyler and Layton, who previously had a fling with Ashley in the house.
"Layton, I'm sorry but you're going to find out tonight who Ashley's match is. And it's not you!" Briana says while voting to send in Ashley and Dario in the clip. "I'm voting for Dario and Ashley to go in, we want the Dario and Layton thing to be over. And two, we wanted to confirm who the switches were for this next matchup."
"That way we can shut Layton's a-- up because they ain't a damn match," Ellie adds.
While the house conspires against Layton, this season's biggest flirt will be on a date with Tyler, the sneak peek reveals. During their date, Layton will talk to Tyler about their relationship issues.
"I always try to do better. I'm never satisfied," Tyler admits. "I feel like you could give me the world and I won't appreciate it as much as I should."
"I definitely have that problem too," Layton responds. "If I'm going to spend the rest of my life with somebody, I want to make sure that I don't have any regrets… What If I get married and then I do find something better?"
Despite Layton's choosing Ashley in episode 9's choosing ceremony, his continuous flirtations with Jess, and admitting to his inability to settle down, Tyler claims she could see Layton being her perfect match.
"He is so dominant. He is so strong. He is so blunt and opinionated and that's exactly how I am," she says.
There are only 13 single contestants left in the house, included the original eleventh house guest, Christina. So far, four couples have also been locked in and revealed as perfect matches. The remaining house guests are as follows: Nathan, Ellie, Garland, Jess, Layton, Ashley, Brandon, Briana, Dario, Tyler, Anthony, Alex K. and Christina.
Will there be a fifth beam of light during the final choosing ceremony? Will everyone find their perfect match and walk away with the $1 million prize? Tune in to the Season 2 finale of "Are You The One?" Monday at 9 p.m. EST on MTV.
© Copyright IBTimes 2023. All rights reserved.