Arkansas Abandoned Dogs Appeared To Chew On Each Other Due To Hunger; Owner Arrested
KEY POINTS
Bethany Hamilton was charged with aggravated animal abuse
She left the dogs unattended since mid-August
She has been ordered to appear for a court hearing on Oct. 19
A woman from Trumann, Arkansas, has been arrested for allegedly leaving her four dogs alone in a home in dire conditions.
The officers were dispatched to the house after the landlord reported there were four dogs living in the home in unfit conditions. The dogs had remained in the house on Sharon Street for two months, before rescuers came to their aid.
The deputies from the Trumann Police Department said the dogs were found in deplorable conditions. The animals appeared to be severely malnourished, with their bones showing. Cuts were found on their bodies, and they had lost chunks of hair from their coat.
With no food to sustain themselves, it appeared the dogs had chewed on each other to stay alive, the officers said, adding the inside of the house was completely covered in feces.
Trumann resident Bethany Hamilton, 28, was arrested and charged with aggravated animal cruelty following the rescue. Hamilton was taken into custody at the 700 block of Pine Street, reported KAIT. She appeared before Judge Rod Hunter for probable cause and is being held on a $10,000 bond.
She will appear for a court hearing on Oct. 19, reported WREG.com. She has been prohibited by court to own or possess any animals.
Hamilton was arrested on Aug. 13 on unrelated charges, the police said, and released on Aug. 20; however, she did not return home to check on the dogs. She had told a man, who does yard work for the house, "there was dead dogs in the trash cans outside the house."
Three of the dogs were sent to the Trumann Animal Shelter. One of the dogs ran away during the rescue, and hasn't been located.
"I'm sorry I'm a f--- up yea I can't do nothing right," her bio reads on Facebook.
She is a part of a group on the platform named Northeast Arkansas Pet, where she had posted photos of young puppies.
One of the posts contained photos of five puppies born to a red blue nose Pitbull bred with a Labradoodle. She offered to give them away for free. Another post had pictures of three male husky puppies, each for a price of $350. The former post was shared in May, while the latter was posted in 2017. Her profile says she's the admin of the page, where the posts were made.
In March this year, she had written a post about wanting to end her life. "Can someone just unalive me?? I'm over this shit bro I'm so tired. Not sleepy tired just......"
She continued, "MENTALLY F---ING EXHAUSTED! I don't care if you think you know what I'm going through, I've read the Bible, I've prayed, I take my medication, but all I'm good at is being miserable and making everyone around me miserable as well. I'm ready for it to be over."
The reason for this post was not known.
If you have thoughts of suicide, confidential help is available for free at the National Suicide Prevention Lifeline. Call 1-800-273-8255. The line is available 24 hours, every day.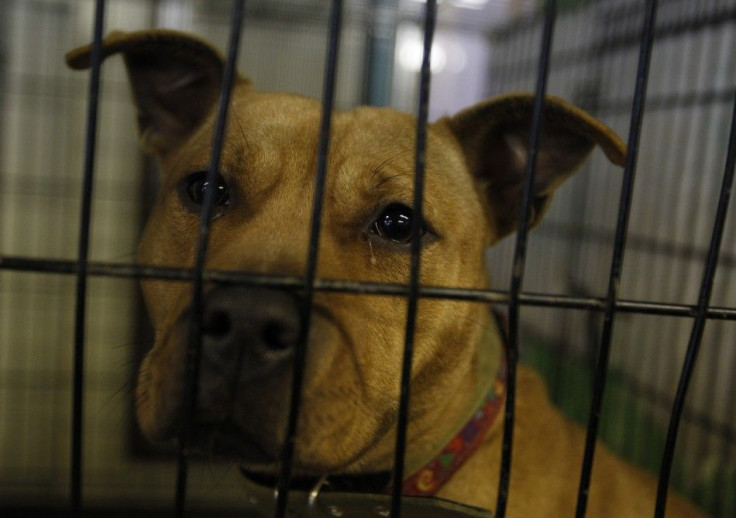 © Copyright IBTimes 2023. All rights reserved.