Arkham Identifies Grayscale As Second-Largest ETH Holder After Naming Robinhood As An Ethereum Whale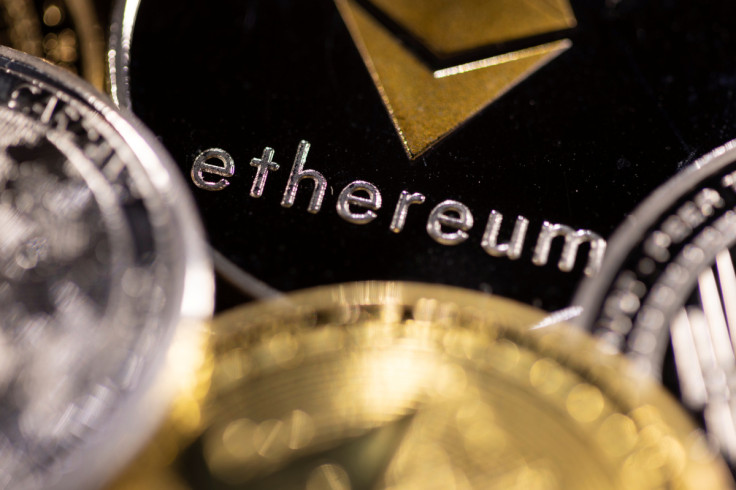 KEY POINTS
Grayscale Investments' Ethereum Trust holds around $5 billion worth of ETH
Arkham identified crypto trading firm Robinhood as the owner of the third-largest Bitcoin wallet last month
ETH was trading up at $1,638.57 in the early hours of Monday
Crypto intelligence platform Arkham Intelligence has identified Grayscale Investments' Ethereum Trust as the second-largest Ethereum holder days after it revealed Robinhood was an ETH whale.
The Ethereum Trust from the leading crypto asset management company is currently the second-largest Ethereum entity in the world, holding around $5 billion worth of ETH.
"Arkham has identified the Grayscale Ethereum Trust on chain. It is now the second largest ETH entity globally with $5B in ETH," the crypto intelligence platform tweeted.
It also said the funds under Grayscale's Ethereum Trust are divided across over 500 addresses, each holding $30 million or less.
Arkham revealed it identified the addresses by analyzing their activities and cross-referencing their balances with the investment firm's report.
"The Grayscale funds are split over more than 500 addresses, none of which holds more than $30M. This makes the identification process more difficult," it said in a follow-up tweet, adding, "We were able to identify the addresses by analyzing activity and cross-referencing with Grayscale's publicly reported balances."
Arkham's data aligned with the numbers on Grayscale's official website, which says its Ethereum Trust holds almost $5 billion in assets.
Grayscale Investments was in the spotlight a few days ago because of a federal appeals court decision that favored its claim. A three-judge panel for the District of Columbia Circuit Court of Appeals favored Grayscale Investments in its legal battle against the U.S. Securities and Exchange Commission (SEC).
The court reportedly said the SEC was wrong in rejecting Grayscale's application to launch an ETF using the Bitcoin spot price as its basis, noting "the denial of Grayscale's proposal was arbitrary and capricious because the SEC failed to explain its different treatment of similar products," according to an unverified copy circulating online.
"We therefore grant Grayscale's petition and vacate the order," the court ruled.
Arkham's recent tweet came a few days after it identified Robinhood as the fifth-largest Ethereum (ETH) holder and revealed was holding 34 trillion Shiba Inu (SHIB) tokens.
Earlier in August, Arkham identified the crypto trading and brokerage firm Robinhood as the owner of the third-largest Bitcoin wallet, which holds 118,300 BTC, equivalent to approximately $3.2 billion based on the prevailing market price.
ETH was trading up at $1,638.57 as of 3:39 a.m. ET on Monday, with a 24-hour trading volume up by 22.10% at $3,350,384,215 – representing a 0.23% increase in the last 24 hours and a 0.2% loss over the past seven days.
ETH's total circulating supply stands at 120,217,696 coins, with its value down by 0.24% at a $196,975,540,349 market cap, according to data from CoinMarketCap.
© Copyright IBTimes 2023. All rights reserved.