Armie Hammer Exits 'Shotgun Wedding' Amid Bizarre Cannibalism Claims
KEY POINTS
Armie Hammer has stepped away from the movie "Shotgun Wedding" following a bizarre social media controversy
An Instagram user claimed that Hammer is a cannibal and shared screenshots of unverified messages as proof
Hammer noted that he's not going to respond to the absurd claim and just decided to exit the project
Armie Hammer has decided to step away from his role opposite Jennifer Lopez in the upcoming "Shotgun Wedding" movie following a bizarre social media scandal.
Hammer made the decision of quitting the project after social media users began viciously attacking him for Instagram messages that allegedly showed him talking about cannibalism. The authenticity of those messages has not yet been verified.
In a statement obtained by The Hollywood Reporter, the "Call Me By Your Name" star explained that he would not be responding to all the "bulls--- claims" leveled against him and could not leave his children to film the project at a foreign location. He also expressed gratitude toward Lionsgate for supporting his decision.
"I am not responding to these bullshit claims but in light of the vicious and spurious online attacks against me, I cannot in good conscience now leave my children for 4 months to shoot a film in the Dominican Republic. Lionsgate is supporting me in this and I'm grateful to them for that," THR quoted Hammer, as saying.
The production house also came out with a statement regarding Hammer's exit, saying that it "supports him" and his decision.
The controversy erupted when an Instagram account with the name "@houseofeffie" shared several unverified screenshots of Hammer's Instagram DMs. In one of the threads, the actor allegedly discussed killing a deer and eating its heart raw.
"I didn't throw up. I took multiple bites," one message allegedly read. Another thread indicated that the actor had written, "I want to bite pieces off of you."
The actor's ex-girlfriend Jessica Ciencin Henriquez also gave her opinion on the issue on social media by releasing a statement on her official Twitter account, which has since been made private. According to E! News, Henriquez wrote that she believes what @houseofeffie said and that all the alleged messages were "real."
"I'm seeing a lot of posts going around about how I am a man-hater and I would just like to clarify: Yes. I love women, I respect women... I stand by women, and I hate men who don't," E! News quoted Henriquez, as saying.
The 34-year-old actor is known for starring in movies like "The Social Network," "The Man From U.N.C.L.E.," "Nocturnal Animals," and most recently in Netflix's "Rebecca."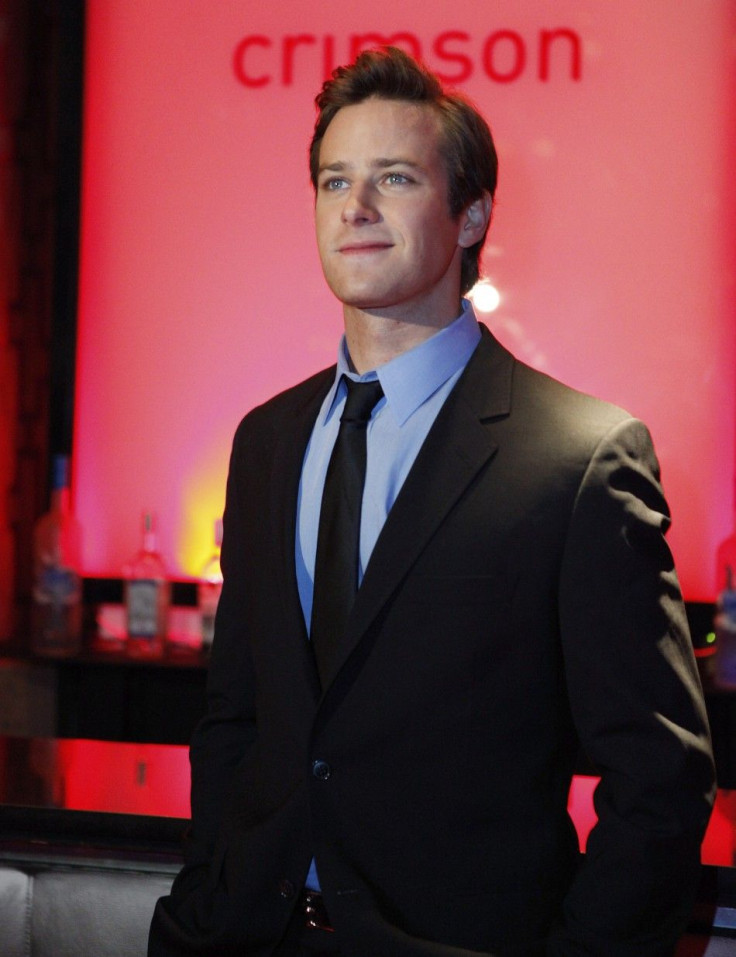 © Copyright IBTimes 2023. All rights reserved.