Armie Hammer Reveals How Interest In BDSM Began, Recalls Suicide Attempt After Rape Allegation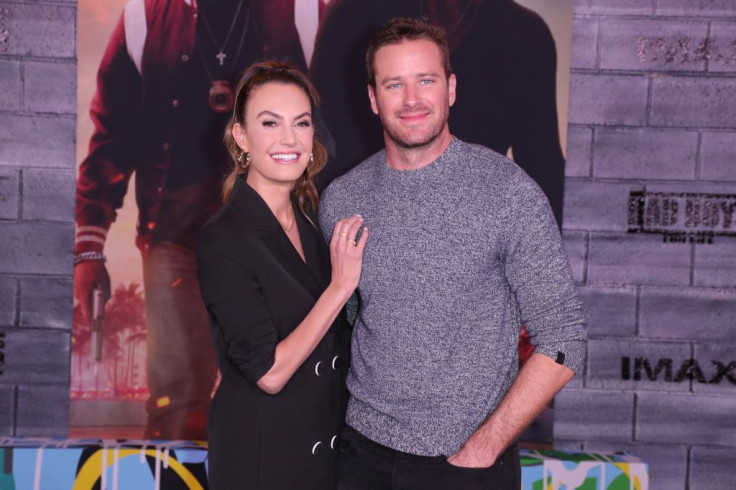 KEY POINTS
Armie Hammer spoke out more than two years after being accused of rape, sexual abuse and cannibalistic fantasies
He denied any criminal wrongdoing but admitted to emotionally abusing former partners
Hammer said he was sexually abused by a youth pastor when he was 13
Armie Hammer is speaking out for the first time since being accused of rape, sexual abuse and cannibalistic fantasies more than two years ago.
In an interview with Air Mail, published Friday, the embattled actor denied any criminal wrongdoing, but he acknowledged that he was emotionally abusive toward his former partners — with whom he engaged in sexual activities while married to his now-estranged wife, Elizabeth Chambers.
Hammer also discussed how childhood sexual abuse led to his interest in BDSM and sexual power dynamics and said that he contemplated suicide after multiple women accused him of sexual abuse.
The "Call Me By Your Name" star alleged that a youth pastor sexually abused him when he was 13 years old.
"What that did for me was it introduced sexuality into my life in a way that it was completely out of my control," he said in the interview. "I was powerless in the situation. I had no agency in the situation. My interests then went to: I want to have control in the situation, sexually."
Hammer said the alleged childhood sexual abuse he suffered led to his need to be in control during his sexual encounters "because being out of control was very dangerous for me and very uncomfortable."
But Hammer claimed that he had asked for and received consent in each of his sexual encounters and at every stage. He insisted that everything is discussed beforehand and that he has never thrust his preferences on any partner "unexpectedly."
"That's a very important part of the BDSM world," Hammer added. "The consent. Because you're doing things that are pushing envelopes. You're doing things that are beyond the [realm of] 'Let's have missionary sex with the lights off.' You have to have that trust. You have to have that vulnerability with someone. You have to have that aspect of 'I am willingly giving my control over to this person.'"
Hammer also said that the submissive partner is actually the one with "all the power" in the encounter because they set the boundaries and can "stop" the act at any time.
In January 2021, months after Chambers filed for divorce from him, Hammer was accused of sexual abuse by multiple women, who shared screenshots of messages allegedly sent by the actor that discussed BDSM and his cannibalistic desires.
Among his accusers was a woman named Effie, who alleged that Hammer "violently raped me for over four hours" in 2017, according to Fox News. No charges were ever filed in the case.
Hammer denied Effie's allegations in his interview with Air Mail, alleging that they were engaged in a "torrid affair" and that their 2017 encounter was a BDSM "scene" that the two had planned together over Facebook Messenger.
The actor claimed that those messages were deleted and that his lawyer has subpoenaed Meta to retrieve them with no success.
"If I still had these messages, I would have been able to put this to bed in .5 seconds," he alleged. "This alleged rape was a scene that was her idea. She planned all of the details out, all the way down to what Starbucks I would see her at, how I would follow her home, how her front door would be open and unlocked and I would come in, and we would engage in what is called a 'consensual non-consent scene,' CNC."
Air Mail said Effie did not respond to its multiple requests for comment on Hammer's interview.
Hammer, however, admitted that "the power dynamics were off" in his relationships with two of his accusers, Courtney Vucekovich and Paige Lorenze, due to their age differences and his fame and that he had been emotionally abusive toward them.
Hammer's career in Hollywood suffered after the allegations against him surfaced. He was dropped from the comedy "Shotgun Wedding," in which he was set to star alongside Jennifer Lopez. He also departed the Paramount+ series "The Offer," the Starz series "Gaslit" and the Broadway play "The Minutes." WME, his agency, dropped him as well.
Hammer told Air Mail that he attempted suicide in February 2021. At the time, he was quarantining in the Cayman Islands with his children, Harper Grace, 8, and Ford Armand, 6, whom he shares with Chambers.
"I just walked out into the ocean and swam out as far as I could and hoped that either I drowned, or was hit by a boat, or eaten by a shark," he recalled. "Then I realized that my kids were still on shore, and that I couldn't do that to my kids."
If you have thoughts of suicide, confidential help is available for free at the National Suicide Prevention Lifeline. Call 1-800-273-8255. The line is available 24 hours a day.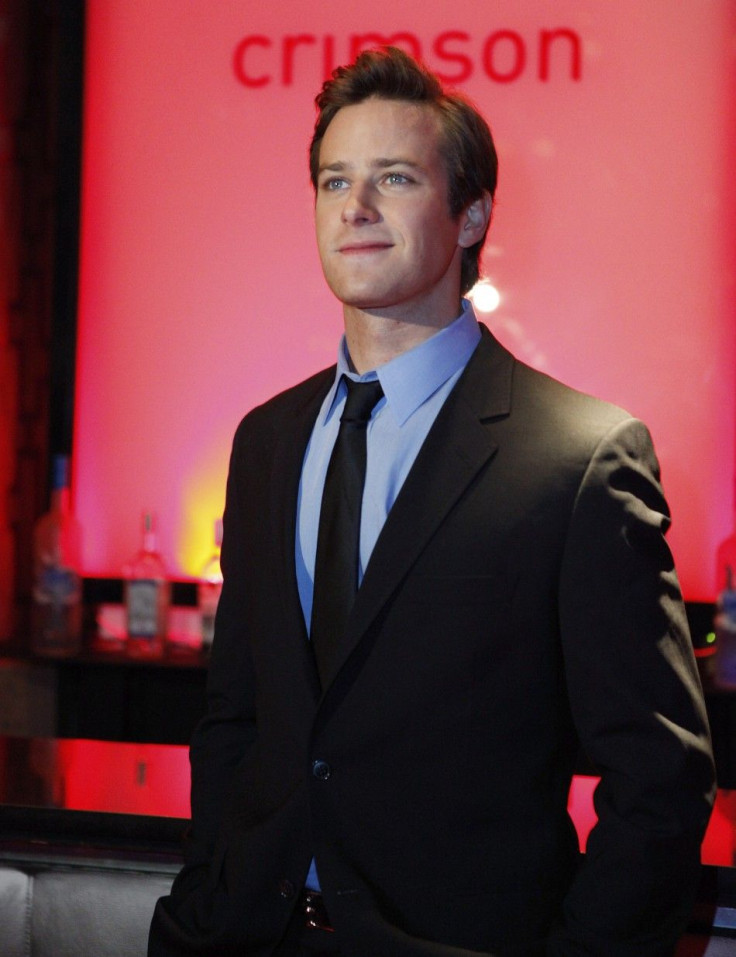 © Copyright IBTimes 2023. All rights reserved.