Connecticut Gov. Malloy's Appointee Recuses Herself From Anthem-Cigna Merger Review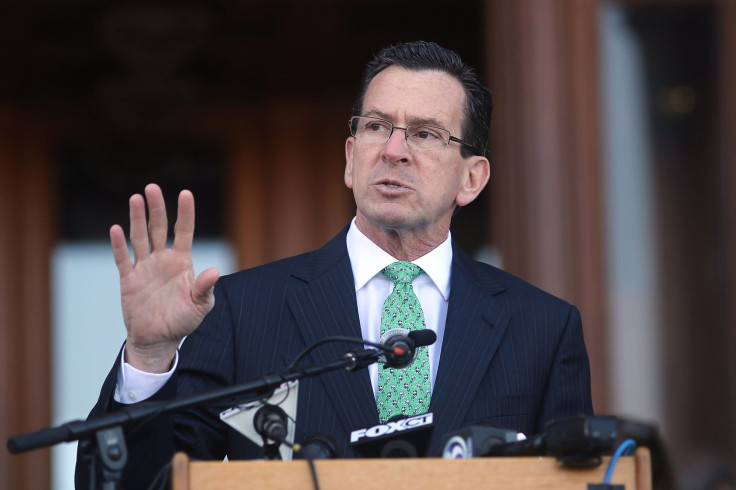 Connecticut Gov. Dannel Malloy's top insurance regulator, Katharine Wade, agreed to recuse herself from her state's review of a massive healthcare merger between Anthem and Cigna, amid mounting criticism of her ties to Cigna. Wade had been leading a multistate review of the deal, which critics say could raise insurance premiums for 53 million Americans across the country. The recusal announcement came from Wade's attorney during a meeting of the Office of State Ethics, which has been investigating the situation.
The merger between Anthem and Cigna appeared to be moving forward for months, but was thrown into turmoil after a months-long International Business Times investigative series into Wade and Malloy's ties to Cigna. That series prompted a state ethics probe -- and soon after the Department of Justice sued to block the merger.
"The continued mischaracterization of my role and the steps I have taken to avoid any conflict have been highly politicized," Wade said in a letter submitted to ethics regulators on Thursday. "This controversy created unwarranted and unfair distractions for the Department, despite no conflict of interest. It is for these reasons, should the federal lawsuit be resolved an dthe merger proceedings resume including the Department review, I will recuse myself."
As IBT's series documented, Cigna and Anthem pumped campaign cash into the Democratic Governors Association — which is run by Malloy — at the very time they were pursuing their merger. While the cash flowed into the group, Malloy appointed Wade to head his state's insurance department. She had served as an in-house lobbyist for Cigna, is married to a Cigna attorney and is the daughter-in-law of another attorney listed as representing the company. Malloy's administration also promised to help Cigna if it pursued the merger.
Wade had suspended Connecticut's review of the merger after the announcement of the federal lawsuit, but ethics regulators in Connecticut continued their investigation into whether Wade's involvement in the review violated conflict-of-interest laws. In recent weeks, state ethics regulators in Connecticut said they were rebuffed in their requests to Wade for financial information that would detail her financial stake in Cigna.
© Copyright IBTimes 2023. All rights reserved.