'The Arrangement' Sneak Peek: Kyle And Megan Get Into A Serious Argument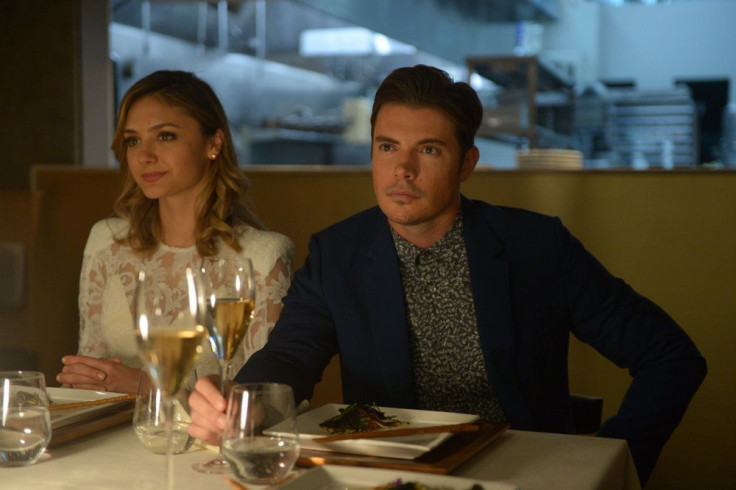 Kyle and Megan get into a yelling match in a sneak peek from this week's Season 2, episode 3 of E!'s "The Arrangement."
The two-minute clip starts with Kyle (Josh Henderson) asking Megan (Christine Evangelista) if she's now ready for the start of production on their movie "Technicolor Highway." When Megan takes offense at his excessive concern about her well-being, Kyle tells her frankly that she seems to have been distracted since she passed out at a Hollywood event.
"Not that I blame you," Kyle tells his fiancée. "[But] we're planning a wedding. You're about to star in a movie, and on top of all that you're with Terence (Michael Vartan) half the time trying to explore your psyche."
When Megan points out that her fainting at the Hollywood event is a big deal for her, Kyle says that he's glad that Terence is helping her out, but thinks that their one-one-one sessions are distracting her from her role in the film.
"So you're afraid I'm gonna suck?" Megan asks. "I wanted to rehearse with you weeks ago but you didn't think it's necessary."
"Yeah, that was before you barely performed at the table read," Kyle replies, noting that Megan's performance at the table read was "flat" and "emotionless."
"I was taking notes, finding moments," Megan says in her defense. "I didn't think it was a live show."
"Come on, Megan. Don't be so naive," Kyle hits back. "You've never carried a film before."
While that's true, Megan says that it's not really the problem. "We both know what this is about," Megan tells Kyle. "You're scared. You're scared you're gonna mess this up. … You're projecting your fear onto me and I hate to break this to you but I'm gonna be ready in two days, prepared. I am working on my things with Terence so why don't you back the hell off and go deal with yours."
In last week's Season 2, episode 2, Kyle admitted to Megan that he had some reservations about directing "Technicolor Highway." "You know [as an actor] I've been pretending to be other people for a long time but when I direct I'm not gonna be able to hide behind an image anymore," Kyle said. "The way I think, the way I see the world, it's all going to be exposed."
Elsewhere in the next episode, according to the synopsis for the hour, Megan tries to gain the upper hand on Terence during their intensive one-on-one sessions. Meanwhile, DeAnn (Lexa Doig) realizes she has a major decision to make in terms of her future.
"The Arrangement" Season 2, episode 3, titled "The Sessions," airs on Sunday, March 25 at 9 p.m. EDT on E!
© Copyright IBTimes 2023. All rights reserved.