'The Arrangement' Spoilers: Christine Evangelista, Josh Henderson Tease Season 2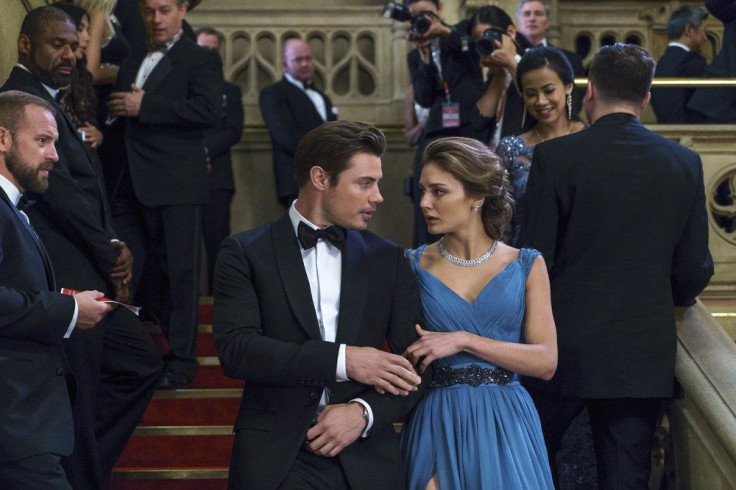 The upcoming Season 2 of E!'s "The Arrangement" will see Megan and Kyle planning their wedding. And while the two truly love each other, series star Christine Evangelista said that the impending nuptial is not Megan and Kyle's vision.
"It's not Megan's vision, it's not Kyle's vision, it's something else," Evangelista said Variety. "There's always this other force around them, so it's this young girl having incredible moments, something she's fantasized about her whole life, and it's out of her control in a lot of ways. It's very stressful, and coming into this season the stakes are very high but the consequences are even higher."
Although Evangelista didn't specify the always present force surrounding Megan and Kyle, fans know that the actress is referring to Terrence (Michael Vartan), the head of the Institute for the Higher Mind whom Kyle credits for his Hollywood success.
After being forced to undergo therapy at the Institute and discovering the truth behind it at the end of Season 1, Megan vowed to "burn it down." But how does she plan to do that when the love of her life is a firm believer of the Institute's twisted vision? While it's unclear how Megan will enact her plan, Evangelista said that new season will explore whether or not Megan and Kyle's relationship is strong enough for her to convince him to get on her side.
In addition to Megan's secret agenda to take down the Institute, Henderson said that Kyle's first directing project, in which Megan will star in, will also make their relationship more complicated. "It's a big deal for him, so he kind of obsesses about it," Henderson told Variety.
Since Megan and Kyle will be in a different mindset in the new season, Henderson said that viewers will see "a lot of separation" between the two. "There's a lot of stuff going on with her, obviously, there's a lot of stuff with me, and then we come back at the end of the day and we're living together and there's this interesting, kind of weird dynamic between us because there's so many things not being said," Henderson said.
As previously reported by E! News, Season 2 will also explore Kyle's dark past and reveal why and how he's connected to Terence and his wife DeAnn Anderson (Lexa Doig).
Season 2 will also introduce a number of new characters. Garcelle Beauvais, Ruffin Prentiss and Jacob Artist all landed recurring roles in the new season. Beauvais was cast in the role of Mason, a charismatic and intelligent businesswoman with ties to DeAnn's past. Prentiss and Artist, meanwhile, were tapped to play popular jazz musician Xavier Hughes, and a charming young man named Wes Blaker, respectively.
"The Arrangement" Season 2 premieres on Sunday, March 11 at 9 p.m. EST on E!. Watch the trailer for the new season below:
© Copyright IBTimes 2023. All rights reserved.