'Assassin's Creed' Live-Action Netflix Series In The Works
KEY POINTS
Netflix will develop live-action, animated and anime series based on the "Assassin's Creed" games
The live-action adaptation will be developed first and is currently looking for a showrunner
"Assassin's Creed" has become Ubisoft's biggest franchise since the first game was released in 2007
Netflix is bringing "Assassin's Creed" to television in several different forms.
The streaming giant's agreement with Ubisoft will have Netflix create live-action, animated and anime series based on the bestselling video game franchise that has seen iterations go from Renaissance Era-Italy to Colonial America to the upcoming Viking era Britain that will be seen in "Assassin's Creed Valhalla."
The first of these series that will be developed is "an epic, genre-bending live-action adaptation," Deadline reported. The series will be executive produced by Ubisoft Film & Television's Jason Altman and Danielle Kreinik. It is currently looking for a showrunner.
"For more than 10 years, millions of fans around the world have helped shape the 'Assassin's Creed' brand into an iconic franchise," said Altman. "We're thrilled to create an 'Assassin's Creed' series with Netflix and we look forward to developing the next saga in the 'Assassin's Creed' universe."
The first "Assassin's Creed" game was released in 2007 for PlayStation 3, Xbox and Windows and centered on the character Desmond Miles, who, through the use of a machine called the Animus, is given control of the genetic memories of one of his ancestors.
That ancestor, the assassin Altair Ibn-La'Ahad, must travel to Jerusalem, Acre and Damascus during the Third Crusade in 1191 to eavesdrop, interrogate and assassinate his way through the ranks while avoiding detection and coming into conflict with the rival Templars.
"We're excited to partner with Ubisoft and bring to life the rich, multilayered storytelling that 'Assassin's Creed' is beloved for," said Peter Friedlander, vice president of original series at Netflix.
"From its breathtaking historical worlds and massive global appeal as one of the best-selling video game franchises of all time, we are committed to carefully crafting epic and thrilling entertainment based on this distinct IP and provide a deeper dive for fans and our members around the world to enjoy," he added.
Other games in the "Assassin's Creed" franchise feature stealth adventures in 15th to 16th century Italy, 18th century Revolutionary War-era America, the 18th century Caribbean during the Golden Age of Piracy, Paris during the French Revolution, Victorian-era London, the Ptolemaic period of Ancient Egypt and the Peloponnesian War between Athens and Sparta.
A feature film based on the "Assassin's Creed" video games was released in 2016. Directed by Justin Kurzel, the movie starring Michael Fassbender was set mostly during the Spanish Inquisition and underperformed at the box office.
This news comes on the heels of Capcom's survival horror video game franchise "Resident Evil" getting its own animated series on Netflix in the form of "Resident Evil: Infinite Darkness." Netflix is also developing a live-action "Resident Evil" series that will take place in two distinct timelines.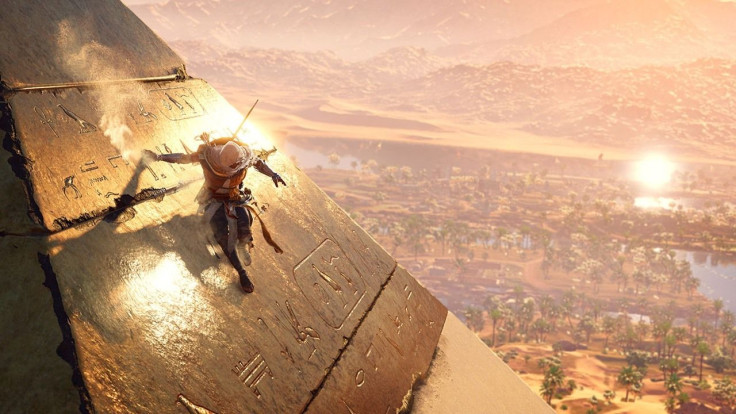 © Copyright IBTimes 2022. All rights reserved.
FOLLOW MORE IBT NEWS ON THE BELOW CHANNELS