Associated Press Rolls Out Native Advertising Network [EXCLUSIVE]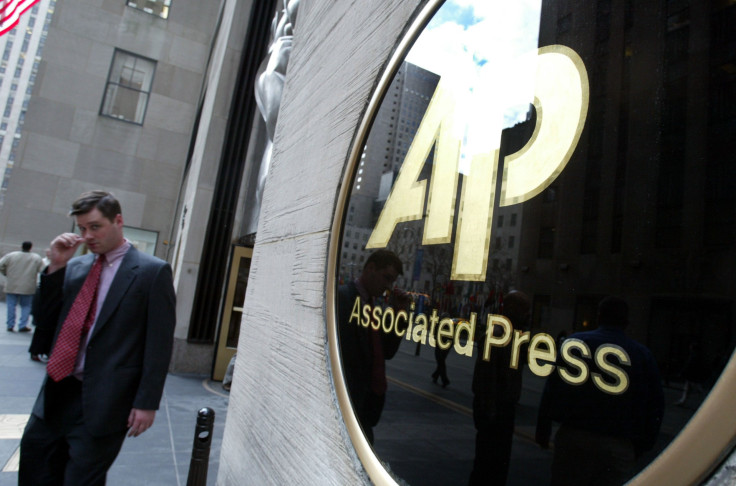 The Associated Press might look like one of the few news outlets today exempt from the tyranny of the "impression" that's slowly eating away at media. Unlike most outlets, the AP makes most of its money not off ad revenue but via subscription services to its news wires.
But the AP is only as healthy as its members, and those members are still very much tied to the click economy and its diminishing returns. With that in mind, the famous global news network is getting into the ad game in a big, and somewhat particular, way: It's opening up its digital advertising shop for its subscribers, offering an inventory of sponsored content alongside its inventory of news stories.
In some ways, it's a natural outgrowth of the AP model: If you're an outlet that can't always afford to report on the goings-on in New Guinea, for instance, you can subscribe to the Associated Press and pull one of its reports. Similarly, if you're a struggling outlet unable to pump out high-end sponsored content, you could now pull that content from the AP as well.
"We're hoping to be able to make native advertising available for smaller members who can't afford to make this stuff or could spend that kind of money," Paul Caluori, AP's global director of digital services, told International Business Times. "As you spread it across the membership, you become more attractive to agencies representing."
"I've been at AP for 18 years, and the common thread on all the things I've worked on is to help members in different ways," he added. "It would be overblown of me to say this is going to save members, but we want it to be a help."
This is not exactly a selfless move: In recent years, several members have dropped their AP subscriptions because they didn't want to keep paying for them. If newsrooms keep losing money, news wires like the AP will lose their customer base.
This latest move, which the AP was planning to announce Monday, is the news wire's first foray into advertising, but it came out of another service AP's been providing for about 10 years: "AP Assignments" is an in-house business that produces high-quality photographic and video material for brands to "build into" their own marketing materials
"It's not so much an ad agency shop as a photography and video shop," Caluori said. "A small agency within the AP, and the work is obviously not done by AP's reporters."
With that groundwork in place, the AP has made the logical jump to a full-on mini agency. "Some brands began to talk about going further and working with members to get ads published on their sites. So native ads allow us the opportunity to do more strategy work with the brands, and then deliver them across our members' websites and create revenue that we share."
They're working with Nativo, a company specializing in designing, executing and measuring native ads. Instead of working on unique coding for every member site, subscribers will be able to flick a switch and have the sponsored content show up nicely integrated on the page.
Caluori emphasized that, like all respectable native ad operations, the copy would not be written or supervised by anyone on the editorial side, instead produced by freelancers or the brands themselves.
Hearst, one of the largest owners of newspapers across the country, is one of the first clients to test out AP's new shop. "We've been in the branded content business for a long time, because of course, in print, we had advertorials," Hearst executive Karen Brophy said.
"We don't want to spend the rest of our lives sticking stuff [like banner ads] all over the sites," she said. "We want higher value advertising options for folks to offset declines in CPMs everyone's seeing on display ads." A CPM is an initialism for cost per mille, or thousand, and refers to the expense incurred by an advertiser for every thousand potential readers who see an advertisement.
Hearst newspapers have been doing native ads locally for a couple years now with advertisers like law firms and hospitals. AP's inventory of sponsored content would help attract more local advertisers, Brophy said.
"It's a studio branded content for local advertisers. I think that's what places like the New York Times don't have to contend with — we're really local," she said. "In Houston, we want to grow local media. We don't want to go after national ads. We need to grow local business, and local advertisers really like this product."
Still, the gloss on native ads (or "sponsored content," "branded content," even the warm and fuzzy "branded voices") has faded over the last few years. After the storied literary magazine the Atlantic ran a native Scientology ad on its website, native ad enthusiasts like BuzzFeed were suddenly on the defensive about the ethics of pushing corporate copy whose entire purpose was to pass off as a piece of editorial. The Scientology ad was simply the most obvious example of a less-than-beloved corporation peddling its brand in the pages of a trusted news source, an unpleasant idea to both readers and fellow journalists.
What's more, surveys measuring the effectiveness of native ads paint a spotty picture: Often, the ads are so well disguised as journalism that consumers walk away without even remembering the brand. And when they do find out that they were reading ad copy dressed up as an article, they feel duped.
Caluori said that the AP, perhaps more than most places, understands the minefield surrounding this model.
"You have to be clear that the ad was created by 'Brand X' or else readers will go in with a different impression, and that's not good for anybody," he said. "We don't want to undermine the AP's hard-earned reputation for fairness, clarity, reliability, trustworthiness."
"That's the last thing the AP can afford to do," he added.
© Copyright IBTimes 2023. All rights reserved.