Attrakt Announces New K-Pop Girl Group Amid FIFTY FIFTY Legal Battle
KEY POINTS
Attrakt announced that it will soon launch a "new girl group project"
The announcement garnered mixed reactions due to Attrakt's dispute with FIFTY FIFTY
FIFTY FIFTY has filed an appeal after the court rejected its injunction to suspend its contract
Attrakt unveiled its plan to debut another K-pop girl group amid its ongoing legal dispute with its current artist, FIFTY FIFTY.
On Sunday, the South Korea-based entertainment agency announced via its official Instagram account that it would soon launch a "new girl group project." Further details about the venture, including what the project was about and when it would start, have yet to be revealed.
The announcement, however, garnered mixed reactions from the K-Pop community. While some showed support for Attrakt, many were also concerned for the welfare of its new female girl group, given that the legal battle against rookie group FIFTY FIFTY has yet to end.
"I'm cheering you on [ATTRAKT]. Go!!!!!!" one user commented on the original post, while another wrote, "Another challenge by the President, I support you... Let's go Attrakt... Fighting."
"[It's] worrisome there will be MORE girls affected by Attrakt... I really hope this falls through... I feel really sad FIFTY FIFTY wanted to become idols, but they were abused... it should never happen again to anyone else," a third user stated on Twitter, expressing concern.
"These new girls better run while they can [oh my gosh]," a fourth user opined.
Another wrote, "If they are, then why don't they just terminate the contracts with FIFTY FIFTY? So annoying."
"If this isn't a red flag, I literally don't know what is," a sixth user stated, while another commented, "Who in the hell can honestly be on this man's side? How does the Public look at this and see this man as some victim? Nobody will be supporting."
"They need to leave trainees alone actually, I'm terrified for this new [girl group] already," an eighth user suggested.
Most recently, a judge from the 50th Civil Settlement Division of Seoul's Central District Court in South Korea rejected the plea of Aran, Sio, Saena and Keena to suspend their exclusive contract with Attrakt after determining that there was a lack of evidence to prove that the latter violated its contract and exhibited betrayal of trust.
Following the decision, Attrakt CEO Jeon Hong-joon expressed his hope that the members would still return to the company and resolve their issues. However, according to FIFTY FIFTY's legal representatives, the group would appeal the decision immediately for the lawsuit to be formally tried at the court of law.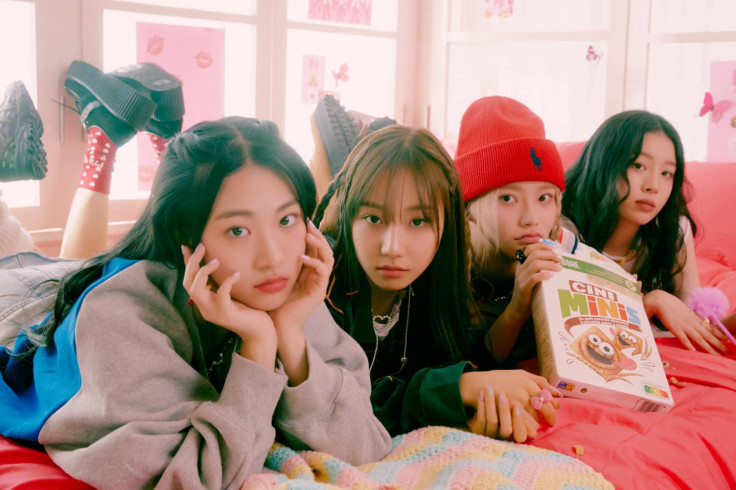 © Copyright IBTimes 2023. All rights reserved.