FIFTY FIFTY Reportedly Files Criminal Complaint Against Attrakt CEO For Negligence And Embezzlement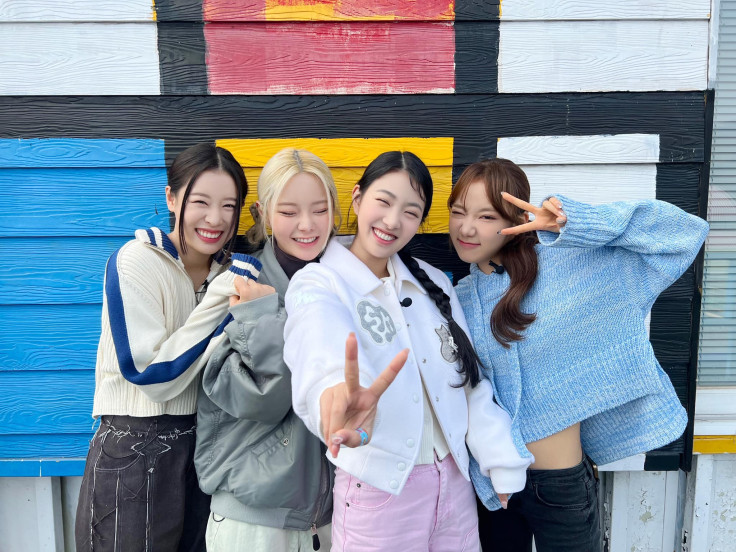 KEY POINTS
FIFTY FIFTY will be facing its music label Attrakt in court
The K-Pop group filed a criminal complaint against CEO Jeon Hong-joon
FIFTY FIFTY released a statement regarding the matter via Instagram
The legal battle between FIFTY FIFTY and its music label Attrakt will now head to court after the former pressed charges against CEO Jeon Hong-joon for embezzlement and breach of trust.
Aran, Sio, Saena and Keena have reportedly filed a criminal complaint against their boss for violating South Korea's Act on Aggravated Punishment of Certain Economic Crimes, per Xports News.
Before debuting as FIFTY FIFTY, each member signed a trainee contract with Star Crew Entertainment — the former label run by Hong-joon. When the music executive established Attrakt in 2021, a business transfer agreement with Star Crew was signed to produce a new girl group. The rookie girl group ended up signing an exclusive contract with Attrakt.
But in 2020, Star Crew entered into a contract with Interpark, a music distribution company, and received an advance payment and profit distribution amounting to KRW 9 billion ($6.74 million). Twitter account @nugupromoter claimed the advance payment awarded to the agency "secures exclusive distribution rights" for the music and sound recordings.
This was amid reports that the album and digital music profits of FIFTY FIFTY were being used to pay off the advance payment debt. Additionally, Attrakt allegedly deposited FIFTY FIFTY's album to a distributor and paid KRW 2 billion ($1.49 million) to Star Crew.
While the process was happening behind the scenes, FITY FIFTY argued that Hong-joon used the advance payment for unknown activities and included it in the name of the group's investment costs, leading Attrakt to bear Star Crew's existing debt.
The criminal complaint came after FIFTY FIFTY and Attrakt failed to reach a mutual agreement after undergoing its first court mediation session last week. Attrakt wanted the girl group to return to the company and settle the financial issues through dialogue. But FIFTY FIFTY stood its ground, continuing to attest to the company's violation of its exclusive contract and breach of trust. The mediation period ended Wednesday, Aug. 16.
Attrakt has yet to release an official statement regarding its stance. But FIFTY FIFTY has finally spoken up about the issue, releasing a handwritten letter through an Instagram account with the handle @fifi_fifi1118.
The members started by apologizing to their fans, who showed concern toward them through this "tough time." To avoid further confusion — given that several media reports have circulated online — they finally decided to share their position on the matter and clarified that remaining silent at first did not mean they accepted what was being reported on the media.
"It has been heartbreaking to see so many untrue stories being reported in the media articles and social media these days. Nevertheless, we have been careful about commenting on ending our exclusive contract with our agency. This does not mean we admit or accept what has been reported in the media [but] we believed that taking this issue to court based on facts was the right way to solve the situation," the statement read.
FIFTY FIFTY hoped the truth would finally come out during the trial and that the group would continue to collect materials and evidence "based on facts" to debunk false suspicions. The girls also urged the fans to look at the facts objectively.
Concluding the letter, the members shared their desire to resume activities as a group in a "trustworthy environment." They also promised their supporters that they would come back in good shape.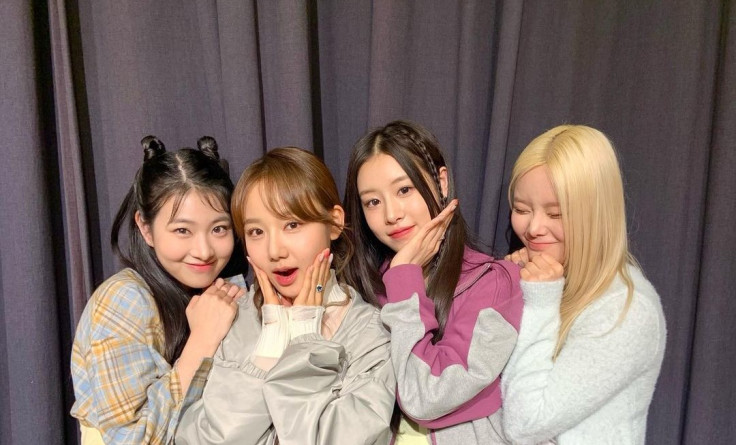 © Copyright IBTimes 2023. All rights reserved.