?The Bachelorette? 2012 Fans, Contestant Speak Out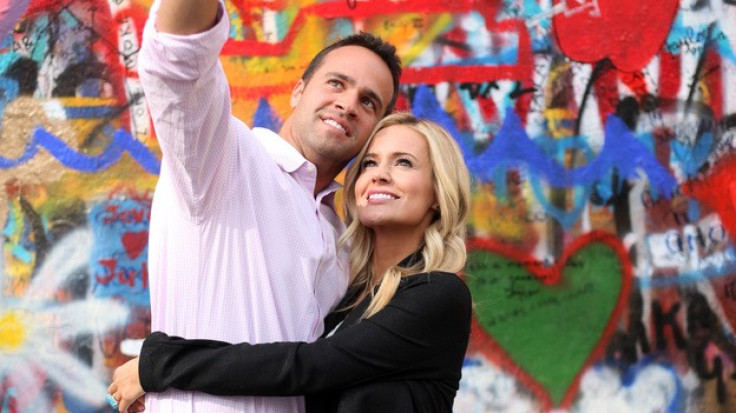 The Bachelorette is nearing its fateful conclusion, with six suitors left for single mom Emily Maynard's choosing. Maynard is not just looking for her own Prince Charming -- she also wants to find a stepdad for her daughter, Ricki.
So who will it be? There's soft-eyed race car driver Arie, young and lovable Chris, single dad Doug, baby-faced Jef, sweet John and hunky Sean.
Jef, 27, recently gushed about Maynard to People magazine.
She's the most amazing girl I've ever met, he told People. I had no idea how well spoken and smart she is. She's a great mom -- patient, loving, good in difficult situations, composed, sassy, sarcastic. She's always herself and doesn't care if cameras are watching her. And she's gorgeous.
Bachelorette fans are anxious to find out who will be the last man standing at the final rose ceremony, and fans have been taking to social media to put in their two cents on the candidates.
The Twitter handle @PrincessProbz mocked Jef's youthful appearance: It's going to be so awkward when Emily finds out Jef is a minor.
In response to previews of Monday's episode that showed Maynard's reaction to learning that Arie had dated a Bachelorette producer several years ago -- and neglected to tell her about it -- one fan predicted that Arie's omission will cost him his spot on The Bachelorette.
I think she's gona give Arie the boot for dating one of the producers, a female fan wrote on show's Facebook page.
Another Facebook fan is rooting for Sean: Sean is perfect for Emily! Very true and real so far.
One male fan of the show with the Twitter handle @steckerb also cheered for the blond, blue-eyed hopeful: Ugh, another Monday. At least the bachelorette is on tonight! ?#teamSean.
In the meantime, Maynard is diffusing any nasty rumors that might be going around. An Us Weekly report, for example, quoted anonymous sources who claimed that Maynard became difficult and a bit of a diva once she was approached to be on The Bachelorette. A source told the magazine that she wanted as much as $750,000 to star on the show but eventually settled for a figure between $100,000 and $150,000 (which the source said was still far more than the five-figure salaries earned by two previous bachelorettes).
A fan with the Twitter handle @NikkiRaeCasey tweeted in response to some unflattering tidbits she's read about the Southern belle: Reading articles about @EmilyMaynard and not knowing what to think. #BacheloretteProbz.
Maynard gave this fan some timeless advice: Please dont (sic) believe everything you read! I promise I'm not that bad!
Looks like the final six guys aren't so bad, either.
Now that Ryan is gone, everybody is there for the right reasons, Jef told People.
READ ALSO: 'The Bachelor' Spoilers: Will Roberto Martinez Be The Next Bachelor?
© Copyright IBTimes 2023. All rights reserved.