Bank of America Shares Rise Behind Chinese Bank Sell-off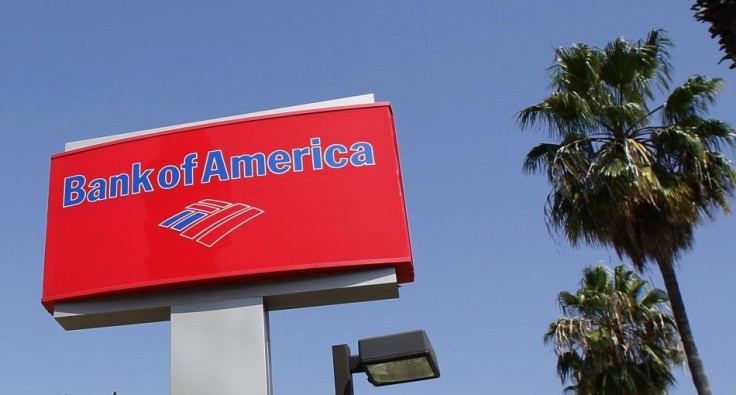 Bank of America shares rose more than 6 percent after the banking company announced it agreed to sell Chinese Construction Bank Corp.
The Charlotte-based company announced that it was dealing the stake to an unnamed group of investors, according to a statement.
"This sale of approximately half of our shares of C.C.B. stock is expected to generate about $3.5 billion in additional Tier 1 common capital and reduce our risk-weighted assets by $7.3 billion under Basel I," Bruce R. Thompson, the bank's chief financial officer, said in the statement.
The deal comes after Warren Buffett announced on Thursday of last week a $5 billion stake in the company. Buffett allegedly has already made a $1 billion profit from the deal, in which he bought 50,000 preferred stock shares.
"Bank of America is a strong, well-led company, and I called Brian to tell him I wanted to invest in it," said Berkshire Hathaway Chairman and Chief Executive Officer Warren Buffett on Thursday. "I am impressed with the profit-generating abilities of this franchise, and that they are acting aggressively to put their challenges behind them."
These moves appear to be a strong response to critical investors and analysts that have pushed hard for the company to raise capital. The company has suffered ever since its purchase of mortgage lender Countrywide Financial and the subsequent housing bubble burst in 2008. The purchase has been a major drain of Bank of America's finances -- recently pushing its stock a 52-week low.
The recent moves likely aren't long-term solutions, but show that chief executive Brian Moynihan is serious about trying to raise capital, but avoiding adding more common stock options.
The deal will sell 13.1 billion common shares of the China Construction Bank Corp. to the unknown group, potentially Singapore investment company Temasek Holdings, according to MarketWatch.
The deal is expected to close by the end of the quarter, according to The New York Times.
Bank of America shares were up 6.38 percent, or 49 cents, to $8.35 during trading at 3:20 p.m. on Monday.
© Copyright IBTimes 2023. All rights reserved.