Do Kwon Overshadows Elon Musk, SBF In Arkham Intel Exchange's Crypto Wallet Bounty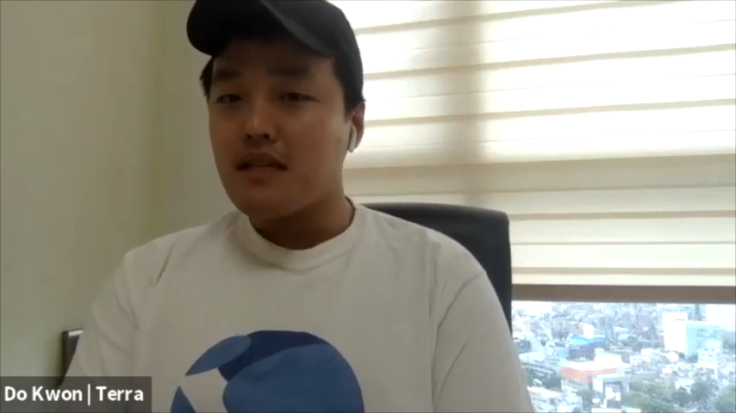 Do Kwon, Sam Bankman-Fried and Elon Musk may have a lot of things in common, particularly their involvement in the cryptocurrency industry and their passion for running a huge empire, but Kwon recently overshadowed the two moguls in one particular category, that is, the amount of bounty assigned by Arkham's Intel Exchange for those who can find his crypto wallets.
The so-called intelligence exchange, Arkham Intelligence, went live this week. It offers a wide range of bounties that crypto sleuths could earn money from. The intel exchange announced crypto rewards for those who can identify the crypto wallets of high-profile individuals, including those of tech billionaire Musk, co-founder and former CEO of the controversial crypto empire FTX Bankman-Fried, and Kwon, the co-founder and CEO of the blockchain firm Terraform Labs.
Kwon beat Musk and Bankman-Fried in terms of bounty. Around $6,587 is being offered for identifying the Terra founder's wallet. The reward for finding SBF's wallet is $998, and for Musk, it is $658.
The Intel-To-Earn feature of Arkham enables users to submit a bounty for information on an individual's blockchain transactions in the interest of the public.
"The goal is to usher in a new era of greater transparency in crypto, where scammers, hackers, dumpers, and other harmful actors can be identified much more easily and quickly—and valuable pieces of market analysis, dashboards and research can be monetized by their discoverers," the official website of the project read.
The on-chain intelligence exchange advertised that people could "buy and sell information on the owner of any blockchain wallet address—anonymously, via smart contract."
While the site seems to have a noble intention for doing this, several members of the community flagged this act as anti-ethical, particularly based on the industry's culture of anonymity, with several others pointing out that it could incentivize corruption and violence.
Crypto researcher and critic Molly White noted that "there is very little in the way of instructions as to what qualifies as adequate 'intelligence' to be submitted by bounty hunters. Arkham just says they will 'directly verify intelligence... using proprietary technology.'"
She added, "I'm not seeing any limitations on what kind of intelligence people can post bounties for. So far it's just "identify the individual or entity associated with this address" or v/v, but I'm not sure there's anything really stopping people from asking for, e.g., home addresses."
Kwon is currently serving his jail time in Montenegro over possession of fake travel documents and is waiting for his extradition to either the U.S. or his home country, South Korea.
Over the past months, crypto wallets linked to Kwon have been seen moving millions of dollars in crypto, raising the question that he might have some outside help moving the funds.
© Copyright IBTimes 2023. All rights reserved.