SBF's Team Had Plans to Buy Entire Pacific Island Nation, Research Genetically Enhanced Humans: FTX Complaint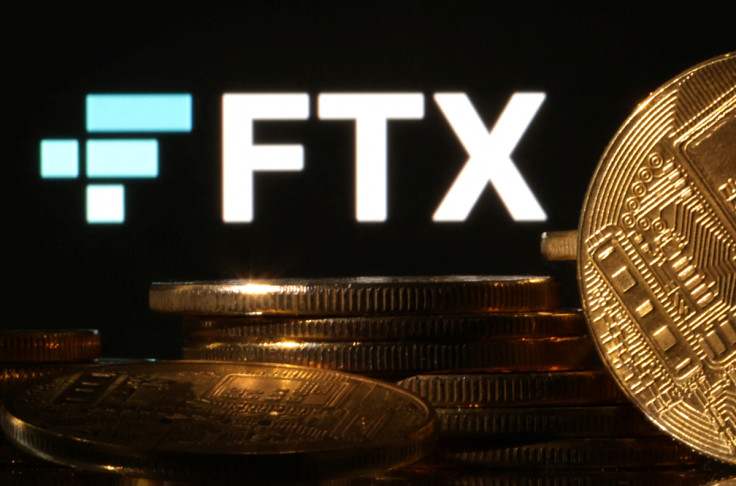 KEY POINTS
A recently filed lawsuit revealed shocking plans of FTX Foundation which involved Gabriel Bankman-Fried
Unlike his older brother SBF who is now under house arrest, Gabriel does not face any criminal charges
Sam Bankman-Fried is currently waiting for his trial set for Oct. 2
This is another tale of the hubris of the super-wealthy! The FTX Foundation, which once wallowed in money as its now-disgraced founder held center-stage in the crypto world, once considered buying up a Pacific island nation -- to build a bunker for the apocalypse, when it comes, but also as a place where it could construct a laboratory and develop a "sensible regulation around human genetic enhancement," a new lawsuit revealed.
Gabriel Bankman-Fried, the former lobbyist of FTX and the younger brother of the disgraced crypto mogul Sam Bankman-Fried (SBF), had an ambitious plan to purchase the Pacific island nation of Nauru to build an apocalypse bunker using the company's funds, according to the lawsuit filed at the U.S. Bankruptcy Court for the District of Delaware.
The lawsuit was filed last week by FTX against SBF and his close associates and sought to recover more than $1 billion in questionable transactions from them. An unidentified officer at FTX allegedly communicated with Gabriel and proposed purchasing the 8.1-square-mile Pacific island of Nauru, the lawsuit revealed. Nauru is the third-smallest country in the world, behind Vatican City and Monaco.
The memo showed communication between the two individuals about building a "bunker/shelter" in case an "event where 50%-99.99% of people die" happens to protect his philanthropic allies or effective altruists and create a genetically enhanced breed of humans.
Aside from serving as a refuge in case of an apocalypse, the memo also revealed that the persons involved also considered other possible use cases in buying the micronation and noted, "Probably there are other things it's useful to do with a sovereign country, too."
"One memo exchanged between Gabriel Bankman-Fried and an officer of the FTX Foundation describes a plan to purchase the sovereign nation of Nauru in order to construct a 'bunker/shelter' that would be used for 'some event where 50%-99.99% of people die [to] ensure that most EAs [effective altruists] survive and to develop 'sensible regulation around human genetic enhancement, and build a lab there.' The memo further noted that 'probably there are other things it's useful to do with a sovereign country, too,' the lawsuit alleged.
The defendants in the complaint were listed as Samuel Bankman-Fried, Zixiao "Gary" Wang, Nishad Singh and Caroline Ellison. Gabriel Bankman-Fried was not named as a defendant. An attorney for any of them could not be immediately contacted for comment.
A veteran Capitol Hill staffer, the younger Bankman-Fried graduated from Brown University in 2017 and served as the lobbyist of FTX, but unlike his older brother who is currently facing a string of lawsuits and is under house arrest, Gabriel does not face any criminal charges related to the now-bankrupt crypto empire.
International Business Times has contacted the Government of Nauru for its comments. This article will be updated when a response is received.
The spectacular implosion of FTX last November heavily impacted the cryptocurrency market, dampened investor interest and destroyed trust in the nascent industry.
But the sector is now slowly picking up with a renewed interest from traditional financial institutions, with some of the biggest names in Wall Street filing for a spot Bitcoin exchange-traded funds applications with the Securities and Exchange Commission (SEC).
This was explained by Nikolay Denisenko, co-founder and CTO of the Brighty App, which allows people to save and earn money through cryptocurrency.
"The recent surge in interest from institutions regarding Bitcoin ETFs is indicative of the growing recognition and acceptance of cryptocurrencies as a legitimate asset class," the executive told IBT.
"While it is true that some institutions may have distanced themselves following events like the FTX collapse and the 2022 bear market, it's important to note that the cryptocurrency market is known for its volatility and cycles. Institutions are likely reassessing their strategies and considering re-entry based on their own risk assessments and market conditions," he added.
SBF is currently waiting for his first trial in the U.S., which is set for Oct. 2.
© Copyright IBTimes 2023. All rights reserved.