Banks Stonewalled Probe Of Foreclosure Practices: Housing Agency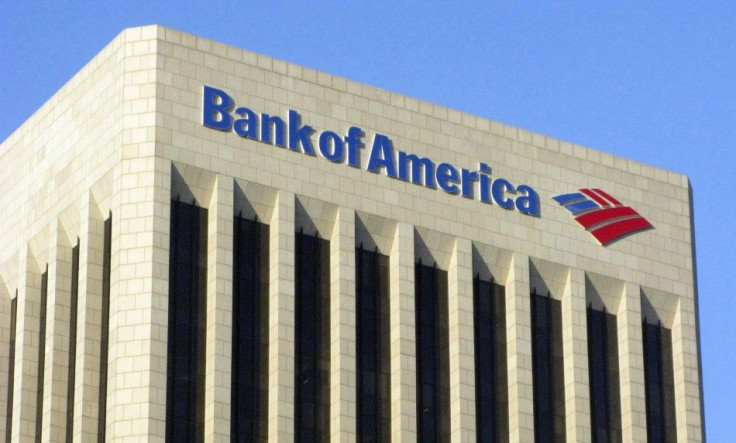 Big banks may have worked out a $25 billion settlement over foreclosure practices, but a U.S. government watchdog said they didn't make it easy for investigators.
The Department of Housing and Urban Development's internal monitor this week accused banks of erecting barriers to investigators who were looking into robo signing -- the filing of foreclosure paperwork without proper review -- and various quality-control measures.
The HUD inspector general's probe of foreclosure practices at the top five U.S. mortgage servicers -- Bank of America Corp. (NYSE: BAC), Citigroup Inc. (NYSE: C), Ally Financial Inc., J.P. Morgan Chase & Co. (NYSE: JPM) and Wells Fargo & Co. (NYSE: WFC) -- led to a nationwide deal with state and federal governments announced in February and submitted for court approval this week.
With settlement documents filed, the inspector general released reports detailing how the banks had blocked access to their employees, hindered interviews, dragged their feet to hand over documents and withheld requested information. The inspector general conducted the reviews because another branch of HUD, the Federal Housing Administration, guarantees mortgages that the banks were managing.
Bank of America, for instance, significantly hindered the investigation, the HUD monitor charged. Bank employees were available for interviews, but lawyers for the Charlotte, N.C., financial giant limited the effectiveness of those interviews by counseling the workers in private beforehand. This limited their responses and prevented them from answering some questions, according to the inspector general.
When HUD investigators requested information, Bank of America didn't provide it in a timely manner, forcing the agency to issue subpoenas.
Still, HUD was unable to get all of what it sought. Excerpts of subpoenaed personnel files and incomplete foreclosure documents were handed over to investigators. The housing agency eventually had to call in the Justice Department to help extract information through so-called civil investigation demands.
As a result, it was not possible to know how much information Bank of America omitted that was relevant to our review, the report said.
HUD's inspector general said Ally Financial stonewalled investigators' attempts to interview any of the 18 employees who had received civil investigation demands from the Justice Department. All of those workers invoked their right under the Constitution against self-incrimination, the report said.
Investigators looking into Citigroup, meanwhile, ran into problems because that company's mortgage arm had no mechanism for tracking the number of foreclosure documents signed during the review period, or even who signed them.
Without complete information, it prevented us from accurately measuring the number of foreclosure documents signed by employees and measuring the complete impact of CitiMortgage's foreclosure practices, the HUD report said.
In a statement, Citi said its foreclosure process has been improved by consolidating operations into a single unit, increasing staff and improving training.
The changes and safeguards implemented give Citi confidence that there are no systemic issues in its existing foreclosure processes, the company said.
Bank of America said in a statement that government auditors were on site for three months in late 2010 and early 2011, and that the company coordinated interviews and arranged depositions with two dozen employees.
Bank of America fully cooperated with the HUD Office of the Inspector General's review of mortgage servicing practices and any suggestion otherwise is both inaccurate and inconsistent with how we work with all regulators, the bank said.
J.P. Morgan declined to comment. Ally didn't immediately return a request for comment.
© Copyright IBTimes 2023. All rights reserved.