Barack Obama Shares How Presidency Affected Marriage To Michelle In 'A Promised Land'
KEY POINTS
Barack Obama shares how he and Michelle became friends and lovers in his book "A Promised Land"
The ex-president sensed an undercurrent of tension in Michelle when they were in the White House

The ex-POTUS felt that their marriage was lighter and Michelle was happier before his presidency
Barack Obama shared how the presidency affected his marriage to Michelle in his new book that is coming out next week.
CNN got excerpts from Obama's "A Promised Land" in which he explored his marriage to Michelle. The former president recalled how they "became friends as well as lovers." He also called his wife "original" and even shared how staying in the White House and being the president of the United States somehow put tension between him and Michelle.
"And yet, despite Michelle's success and popularity, I continued to sense an undercurrent of tension in her, subtle but constant, like the faint thrum of a hidden machine," Obama wrote.
"It was as if, confined as we were within the walls of the White House, all her previous sources of frustration became more concentrated, more vivid, whether it was my round the clock absorption with work, or the way politics exposed our family to scrutiny and attacks, or the tendency of even friends and family members to treat her role as secondary in importance."
He also added that there were nights when he looked back at the times before his presidency when Michelle was happier. The thought that they might not be able to return to those times made his heart ache.
"[L]ying next to Michelle in the dark, I'd think about those days when everything between us felt lighter, when her smile was more constant and our love less encumbered, and my heart would suddenly tighten at the thought that those days might not return," he continued.
Meanwhile, Michelle opened up about how the presidency affected their parenting in her podcast. The ex-FLOTUS said she was careful not to pout or complain in front of their kids especially when her husband was not around. She didn't want their daughters Malia and Sasha to resent what their dad did or feel that their family wasn't normal. Also, she recognized Obama's efforts to be always present for their family.
"Even as Barack being the president of the United States, he worked his schedule around their schedule. They weren't waiting until 9 o'clock at night to eat because dad was running late. They never couldn't not go somewhere or do something because of dad. I never wanted them to resent the presidency, or resent what their dad did," Michelle said.
Obama's "A Promised Land" will be out on Nov. 17.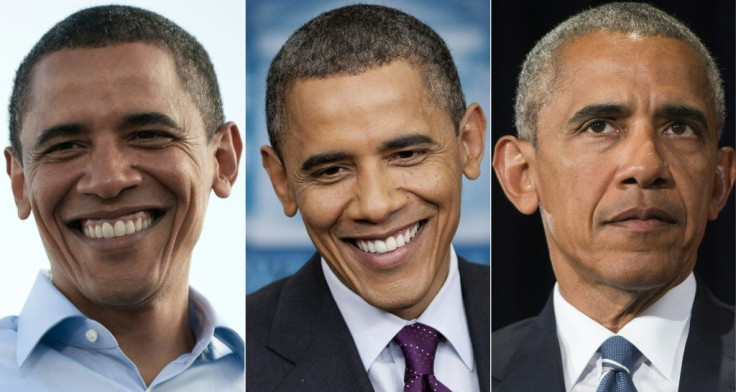 © Copyright IBTimes 2023. All rights reserved.