Barbie Without Makeup: Nickolay Lamm's Images Go Viral, Raise Questions On Doll's Influence [PHOTOS]

Barbie has a long history of image problems. Whether for her disproportionate waist size, her job choices or her accessories, the 54-year-old beauty icon has faced harsh criticism over the years. And now her makeup is the focus of scrutiny.
Nickolay Lamm, an artist and researcher from Pittsburgh, decided to give Barbie a make-under after seeing a viral image that depicted a sickly-looking Barbie. Lamm set off on his own "mini investigation" to uncover Barbie's natural face, and he collaborated with another artist to take photos of Barbie, as well as her Bratz and Disney contemporaries, with clean faces, removing their makeup via Photoshop.
"I think it's a little bit too hypersexualized and I think people don't say anything because makeup has been on dolls for so long," Lamm told Today.
Story continues after photos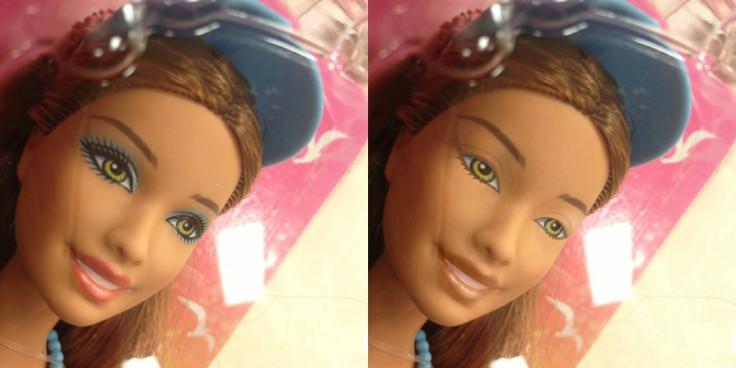 "I hope that my work inspires toy companies to give dolls are more natural look," Lamm told The Huffington Post. "If the dolls look good without makeup, what's the point of putting makeup on them in the first place?"
Maegan Tintari, a Babble.com blogger, agrees.
"I think the dolls look prettier, softer and more approachable without the brightly layered eyeshadows, impossibly long eyelashes and bold lips," she writes.
Kate Anastario, a mother of three girls and a boy, from Sterling, N.J., says if given the choice between a made-up Barbie and an au naturel Barbie, she would opt for the one with the clean look.
"I would pick the one without whore paint," she told Today. "It's just not necessary."
What do you think?
© Copyright IBTimes 2023. All rights reserved.