Barcelona Transfer News: Sergio Aguero Joining Catalans? Iniesta, Victor Valdes Off To Premier League?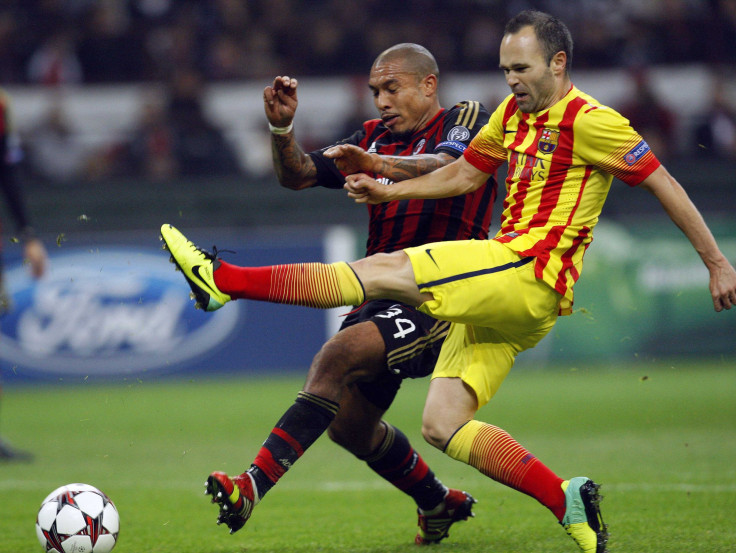 Rumors alleging a rift between injured megastar Lionel Messi and Barcelona have already been shot down, so Catalans supporters likely aren't worried about the Argentine's future in Spain.
But team officials still need to address Messi's expected six-to-eight week absence with a hamstring injury, and reportedly they have already picked the four-time Ballon D'or winner's brain.
Messi specifically asked Barcelona to bring on fellow countrymen and Manchester City striker Sergio Aguero, the player previously in the Catalans sights before the signing of Neymar in the summer, according to The Express.
Citing a report from Spain, Express also reported Aguero is ecstatic about first-place Barcelona, the only La Liga team without a loss so far this season.
A prolific and talented scorer, Aguero began the European leg of his career with Atletico Madrid in 2006 and eventually moved on to City in 2011 after reportedly missing a chance to join Catalans rival Real Madrid. In those seven years, Aguero has tallied 117 goals, while donning 46 caps for Argentina.
Signed until 2017, Aguero's price tag is in the £35 million range.
Aguero could also fill in for midfielder Andres Iniesta, as the Barcelona stalwart is reportedly unhappy with club bosses, according to The Daily Mail. The supposed disagreement stems from dragging contract negotiations and the departures of Pep Guardiola and a trainer that helped the 29-year-old through several leg injuries.
The Mail reported that Manchester United manager David Moyes is monitoring Iniesta and Barcelona's situation, and is very eager to bring him to Old Trafford. Any move for Iniesta would likely cost the Red Devils a market minimum of £57 million.
The Catalans could free up some funds by selling off goalkeeper Victor Valdes to the highest Premier League bidder. Valdes stated over the summer that he would let his contract expire, and there has been little secret that his time at Nou Camp would be coming to a close soon. The veteran has seven clean sheets this season to go along with 42 saves.
Manchester City, Chelsea, and Arsenal have shown interest in Valdes's services, as reported by the Daily Star. Valdes could fetch as much as £9 million, with City soured by Joe Hart's start to the season, and the Gunners seeking some competition for Wojciech Szczesny.
© Copyright IBTimes 2023. All rights reserved.