Bargain Hunting Snaps Gold's Week-Long Tumble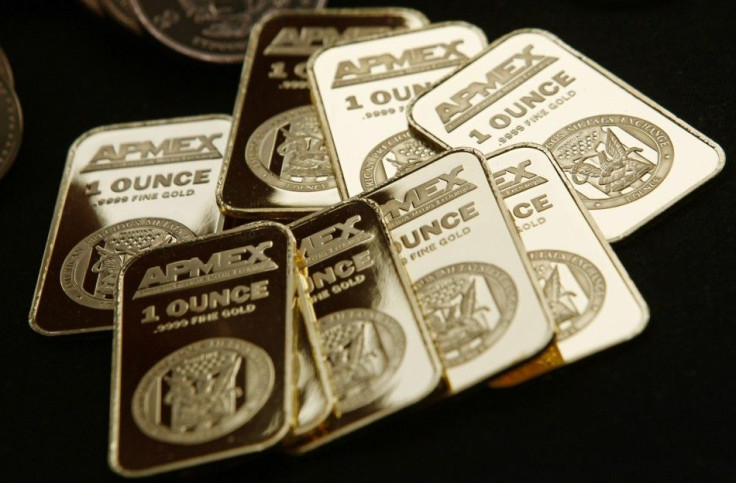 Gold found a bottom to bounce off Friday as investors, especially those focused on bullion, responded to the bargains emerging from this week's huge price drops.
The most actively traded gold contract on the Comex ended the day 1.3 percent higher and the most actively traded silver contract climbed 1.4 percent.
Despite the day's gains, the week still ended badly for precious metals, with gold down 6.9 percent.
But that was catnip for precious metals investors.
In the last two days we have done more physical sales than we have done in the last three months, mainly with gold, said Tom Garland, director of operations at bullion dealer PFG Precious Metals.
We hit a two-year trend line on the downside, around $1,562 to $1,565. And we bounced off of that nicely.
The day's gains were aided by short-covering, euro strength against the dollar, rising stocks and a jump in copper, which was up on a generally weaker dollar as well as stronger-than-expected manufacturing reports in the U.S. Jobless claims also lifted commodities.
Some traders also bought on the possibility of help for the Eurozone.
It is possible that the bounce in gold and other physical commodities was the result of hope that the EU was going to see some outside financial help in boosting their bailout fund through the IMF, CME Group said on its Web site.
With Russia, Sweden and the Netherlands hinting they might kick some money into the IMF to support the EU situation, that has created a glimmer of hope that the debt crisis can be kept under control.
At one point gold broke up through the psychologically significant $1,600 level before retreating modestly.
Gold, among other securities, faced headwinds from Fitch Ratings, which put the credit ratings of six European nations on a negative watch list.
Besides gold, the white metals had a bad week with silver off eight percent, platinum lower by 7.9 percent and palladium eight percent down.
Gold for February delivery on the Comex gained $20.70 to $1,597.90, a 1.3 percent increase, while gold for immediate delivery rose $8.40 to $1,596.81.
Silver for March delivery on the Comex was up 40 cents to $29.67, a gain of 1.4 percent, while silver for immediate delivery climbed 25 cents to $29.72.
© Copyright IBTimes 2023. All rights reserved.