Barrick Gold Earnings Preview: 2011 Results to Mark Rise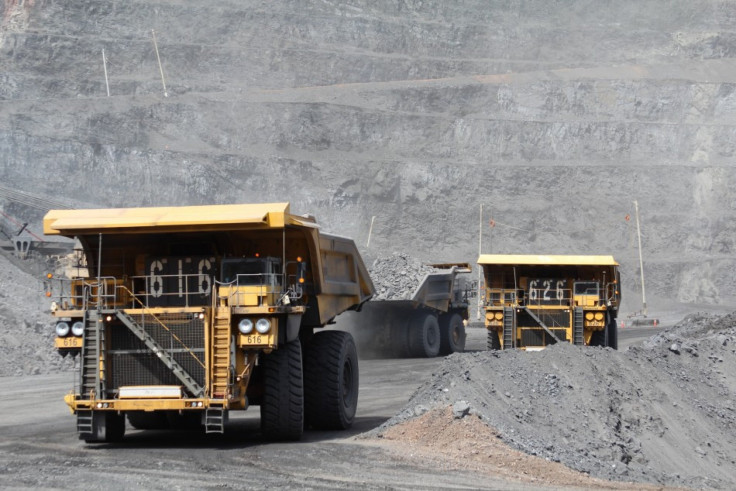 Barrick Gold Corp. (NYSE:ABX), the world's largest gold producer, is expected to report an increase in 2011 earnings on strong gold prices and controlled costs.
Analysts expect Toronto-based Barrick, which discloses fourth-quarter and full-year results on Thursday before markets open, to report fourth-quarter earnings of $1.23 per share, up from 90 cents per share in the fourth quarter of 2010, according to Reuters. Fourth-quarter revenue is projected to be $3.83 billion, up from $2.94 billion in the previous year.
For the full year, Barrick is forecast to have earnings of $4.67 per share, up from $3.19 per share in 2010. Revenue is expected to be $14.21 billion, up from $10.92 billion in 2010.
As the largest producer in the sector, (Barrick) should benefit from the continued strength in the gold price and will continue to be a bellwether stock for the sector, Credit Suisse analysts Ralph Profiti and Anita Soni wrote in a research note last week.
Gold prices fell four percent in the fourth quarter from the third quarter, when it broke above $1,920 per ounce to set a nominal record. But gold's price was strong through 2011 and emerged from the year as one of the most successful investments.
In its third-quarter report Barrick projected its gold total cash costs to increase in the fourth quarter as a result of changes in our production mix, with higher cost mine sites contributing a greater share of total company production.
Credit Suisse forecasts Barrick's gold production in the fourth quarter to be 1.84 million ounces with a cash cost of $502 per ounce, up from 1.70 million ounces and a cost of $486 per ounce in the fourth quarter of 2010.
Barrick said on Oct. 27, as part of its third-quarter report, that it was on track to meet its full year operating guidance, with (gold) production expected to be 7.6-7.8 million ounces at total cash costs of $460-$475 per ounce, within original guidance ranges of $450 to $480.
However, 2012 production and cost guidance is expected to disappoint slightly as cash costs increase in its copper division.
Higher operating costs and government regulations have dampened the financial results of some miners, wrote Elizabeth Collins, an analyst with Morningstar, in a February research note. She wrote that increasing dividends could make the companies more attractive to investors, a practice that Barrick has adopted in previous quarters.
On Dec. 15, 2011, Barrick paid a 15 cents per share dividend, which marked a 25 percent increase over the previous dividend.
Barrick is constructing two projects, Pueblo Viejo in the Dominican Republic, where it holds a 60 percent interest, and Pascua-Lama near Argentina and Chile. It is selling its 20.4 percent stake in Russian miner Highland Gold, its only investment in the country.
Most of Barrick's production is in the Americas, including Goldstrike in Nevada, one of its largest mines. It also has a presence in Africa and Australia. Last year, Barrick bought copper miner Equinox Minerals Ltd. for $7.66 billion, diversifying its operations.
Shares of Barrick were down 12 cents to $48.03 at market's close on Monday.
© Copyright IBTimes 2023. All rights reserved.
FOLLOW MORE IBT NEWS ON THE BELOW CHANNELS