'Batman's Bane Masks And Carole Baskin's Cat Face Masks Become COVID-19 Fashion Trends
The U.S. shares the concern of many nations amid the coronavirus pandemic. That doesn't mean that the public can't go out in fashion, as Bane masks— the one that actor Tom Hardy wore in "The Dark Knight Rises"— are starting to sell like hotcakes online.
As local governments start imposing wearing face masks when outdoors, a new fashion trend starts popping out the streets. According to IGN, cloth and plastic Bane masks become a popular companion to those who have seen the "Batman" movie including those who just want to be fashionable even during the quarantine.
However, the quality of these masks doesn't follow guidelines set by medical authorities, but they've become popular just the same.
Online shops like HalloweenCostumes and Costume.com have sold all available stocks of plastic Bane masks. Meanwhile, Etsy has made over 150 variations of Bane masks made of cloth. According to Costume.com spokesperson David DeJac, the masks have gone up in popularity in April and still making a buzz this May. Wearing over the top mask in public may be unusual in normal times, but since everyone is wearing a mask to avoid catching the virus, it may not be too out of the ordinary.
It seems that the "new normal" under the current pandemic is to wear masks that are connected to a movie franchise or someone famous. "Tiger King's" Carole Baskin is also promoting her own set of masks. Her line features animal prints that are being sold to benefit charities tied to big cat reservations, Independent reported.
The masks are being produced through a collaboration with the company Tread 365, which used to manufacture water polo equipment. The company has shifted production to face masks under the coronavirus lockdown. The masks come in several designs such as a plain black one, a cat-whisker designed mask and another in trademark leopard print.
As for the Bane-inspired masks, Costume.com spokesperson David DeJac said that there are full Bane costumes that are still available, showing that the masks are the only item that had a spike in production. Medical professionals warned that these masks should still provide adequate protection against the coronavirus, which the plastic and cloth masks doesn't appear to adequately have.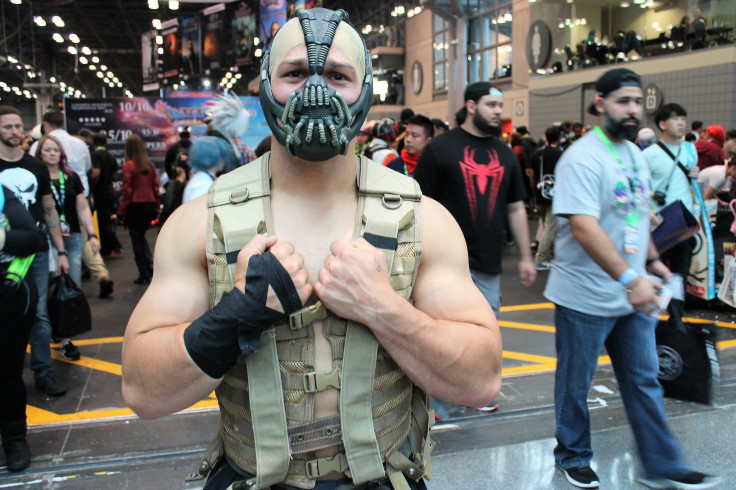 © Copyright IBTimes 2023. All rights reserved.