Baylor Basketball Uniforms: Ugliest Uniforms Ever? (PICTURES)
The Baylor's men's basketball team is the latest to adorn some heinous uniforms as a way to create some interest.
Baylor unveiled its adidas designed basketball uniforms on Tuesday ahead of the team's Big 12 Tournament game against Kansas State on March 8th. The specially designed uniforms are bright yellow and pay homage to the high intesity of March Madness, according to a Baylor press release.
Baylor says that the new uniforms are lighter - more than 20 percent than past uniforms -- and will allow players to be quicker. The uniforms utilize Revolution 30 technology and the backs of the jersey have a ClimaCool zone that apparently gets heat away from the body.
While all of that might be true, most will just focus on how incredibly ugly the uniforms are. The ugly uniform thing isn't new - Maryland and Oregon have that down pat - but Baylor easily takes the cake with these highlighter-like uniforms.
What do you think? Are these the ugliest college uniforms of the year? Ever?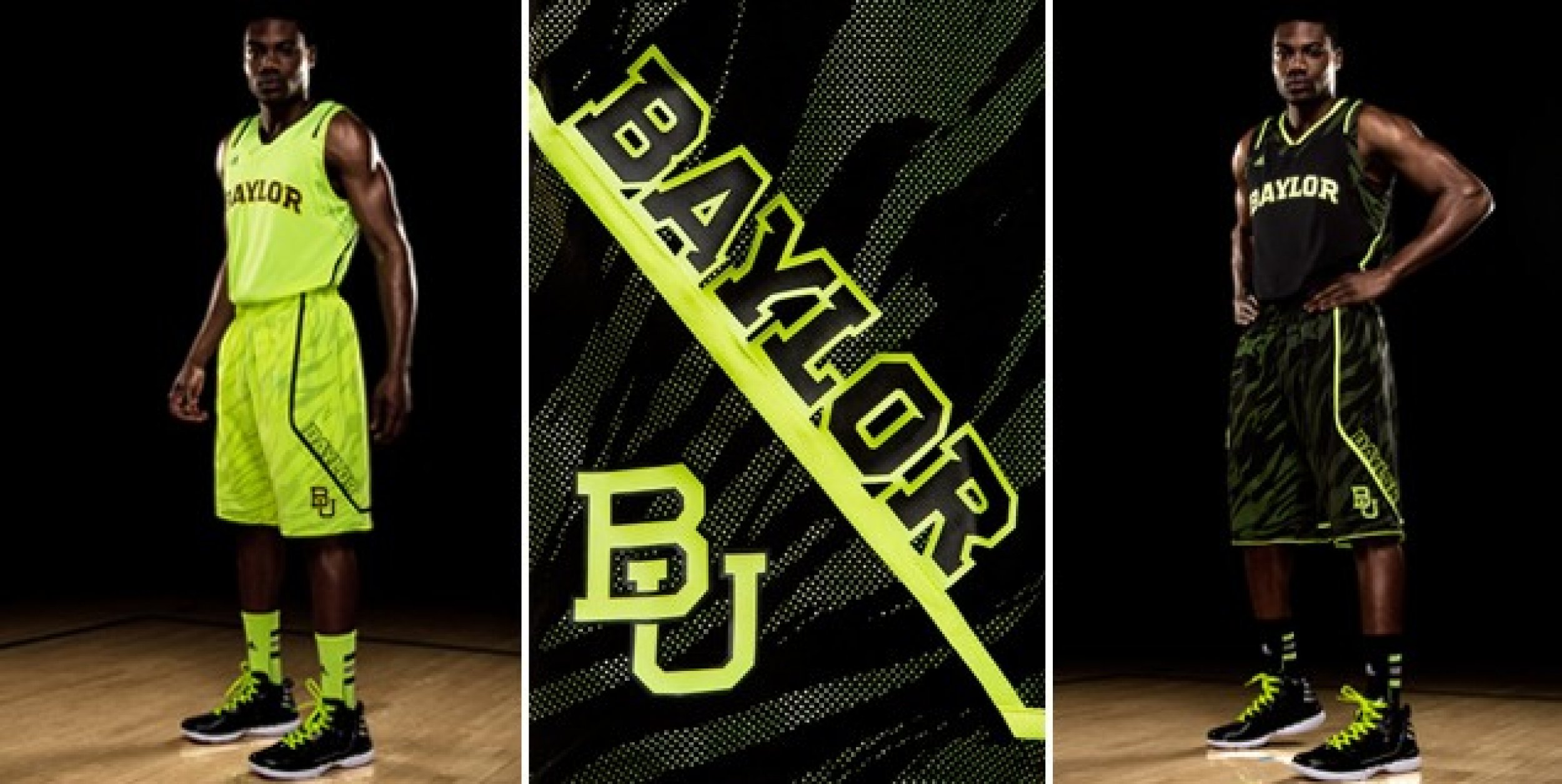 © Copyright IBTimes 2023. All rights reserved.