'Beauty And The Beast' Season 3 Spoilers: What Is Catherine Hiding From Vincent?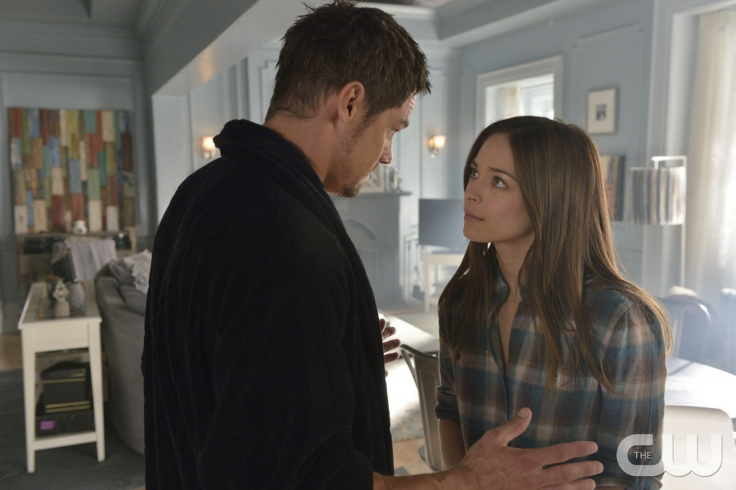 Vincent and Catherine are not going to live a normal life, even if that's all they want. The "Beauty and the Beast" Season 3 premiere will show Catherine (Kristin Kreuk) and Vincent (Jay Ryan) moving in together, and while it may seem like the beginning of their happily ever after, viewers will soon learn Cat is keeping a big secret.
In the Season 2 finale of the CW drama, the couple was approached by a secret government agency that was investigating people with powers. It seems that Cat will accept the position, but she might not tell Vincent about it.
Kristin Kreuk told TV Line that Cat's new job is a secret. "Everything is you know, butterflies and roses and it's perfect – except Catherine's been secretly communicating with the DHS [Department of Homeland Security] about these potential other super-powered or beast-like creatures," the actress explained. "They can't figure it out."
Could this secret come between them? Luckily, it sounds like she won't be hiding her new job for too long. She'll need her boyfriend's help. "She comes to believe that they have a greater destiny and a greater purpose, her and Vincent, and they have to go after these [creatures]," Kreuk added.
However, this could put a damper on Vincent's plans for a normal life with Cat. The Beast is planning to propose to Catherine this season, but fans already figured that out when pictures of Kreuk wearing a diamond ring on set surfaced online. Kreuk revealed that viewers won't have to wait for long before he pops the question.
"There will be a proposal," star Kreuk revealed to TV Guide. "It will happen very quickly and it sets the stage for the season, [which is] about their relationship moving forward and what it will take for them to get either a wedding or whatever they want. Essentially, 'the Beasties' will be very happy with certain things."
"Beauty and the Beast" Season 3 will premiere on Thursday, June 11, at 8 p.m. EDT on the CW.
© Copyright IBTimes 2023. All rights reserved.