Beef Recalled in Ohio After E. coli Outbreak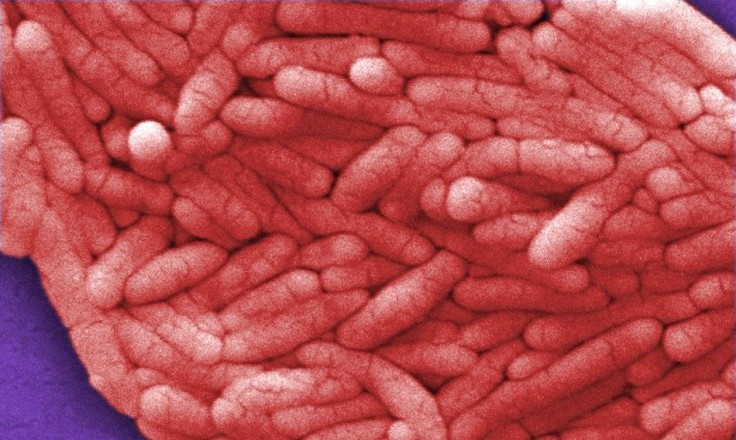 More than 60,000 pounds of ground beef products are being recalled after a potential E. coli contamination at a plant in Ohio, the U.S. Department of Agriculture's Food Safety and Inspection Service (FSIS) announced on Friday.
National Beef Packing Co. is recalling ground beef chubs produced on July 23 with a freeze date of Aug. 12, as well as those produced on July 25 with a freeze date of Aug. 14. Each product bears the establishment number "Est. 262" within the USDA mark of inspection, according to a press release by the FSIS.
The discovery was part of a routine microbial testing conducted by the Ohio Department of Agriculture at a state-inspected facility that had purchased the ground beef products specifically for further processing. An investigation traced E. coli O157:H7 back to the National Beef Packing Co. slaughter facility.
The recall affects three major grocery store chains, including Winn-Dixie stores Inc. and Kroger Co., according to the Charlotte Observer.
The Kansas-based plant has been in business since 1968 and to date is the fourth largest beef processor in the U.S.
National Beef Packing Co. has processing facilities in Dodge City and Liberal, Kan., with case-ready facilities in Georgia and Pennsylvania.
If consumed, E. coli O157:H7 can cause dehydration, kidney failure and other symptoms. The FSIS recommends safe preparation of raw meat by cooking to a temperature of at least 160 degrees Farenheit.
No illnesses have been reported since the discovery of the E. coli bacteria, the FSIS confirmed.
FSIS' tips for handling of ground beef and other products:
Wash hands with warm, soapy water for at least 20 seconds before and after contact with raw meat and poultry.
Do not rely on color as an indicator for cooked ground beef.
Separate raw meat, fish and other products away from food that will not be cooked.
Use a thermometer to measure the internal temperature of meat, as this is the only way to be sure the minimum temperature of 160 degrees Fahrenheit has been reached.
Raw meat and poultry must be refrigerated within two hours of purchase (one hour if temperatures are more than 90 degrees Fahrenheit).
Cooked meat and poultry must be refrigerated within two hours after cooking.
© Copyright IBTimes 2023. All rights reserved.