Bengals vs. Chiefs: Odds Change Again For 2023 AFC Championship Game After Patrick Mahomes Update
The odds for Sunday's game between the Kansas City Chiefs and Cincinnati Bengals have changed, once again. Patrick Mahomes and the Chiefs are now betting favorites in the 2023 AFC Championship Game, just three days before the teams will fight for a chance to play in the Super Bowl.
On Thursday, the Chiefs became one-point favorites at both BetMGM and FanDuel Sportsbook. It's a significant shift from just two days prior, when the odds favored the Bengals by as many as 2.5 points on the road. On Wednesday, the line was down to a point in favor of Cincinnati.
The latest injury update on Mahomes has likely sparked the most recent odds movement. Mahomes spoke with reporters Wednesday for the first time since suffering a high ankle sprain in the Chiefs' 27-20 win over the Jacksonville Jaguars in the divisional playoffs. Not only did Mahomes sound encouraged about the injury, but he walked off the podium without a limp and was a full participant in practice.
It was a much different story four days prior when Mahomes missed the second quarter because he couldn't walk without a limp. The Pro Bowl quarterback seemed to be far less than 100% with only eight days until he'd be back on the field.
When the Bengals beat the Buffalo Bills 27-10 to set up an AFC Championship Game rematch, the Chiefs were made 2.5-point favorites Within minutes, the line fell to 1.5 points. The point spread was down to a single point Monday morning, and it wasn't long before Kansas City was made a home underdog.
Even if Mahomes were completely healthy, the Chiefs would never have been made big favorites over the Bengals. Since January of last year, Cincinnati has gone 3-0 against Kansas City, including a comeback win at Arrowhead Stadium in the AFC Championship Game. Mahomes threw two interceptions in the conference title game, and the Chiefs were limited to only a field goal in the second half and overtime.
The Bengals soundly defeated the Bills in Buffalo in the divisional playoffs. Joe Burrow outplayed Josh Allen and has made some believe that he's surpassed Mahomes as the best quarterback in football.
Mahomes is expected to be named the 2022 NFL MVP. It would be his second MVP award since the 2018 season. In all five seasons as the Chiefs' starting quarterback, Mahomes has reached the AFC Championship Game, at the very least.
Burrow is one step away from reaching the Super Bowl for a second straight year in just his third NFL season.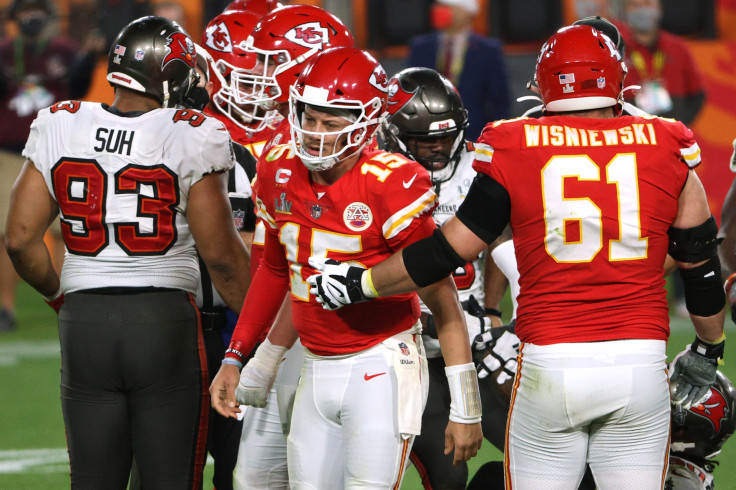 © Copyright IBTimes 2023. All rights reserved.