Bernie Sanders Slams Trump's Airstrike On Syria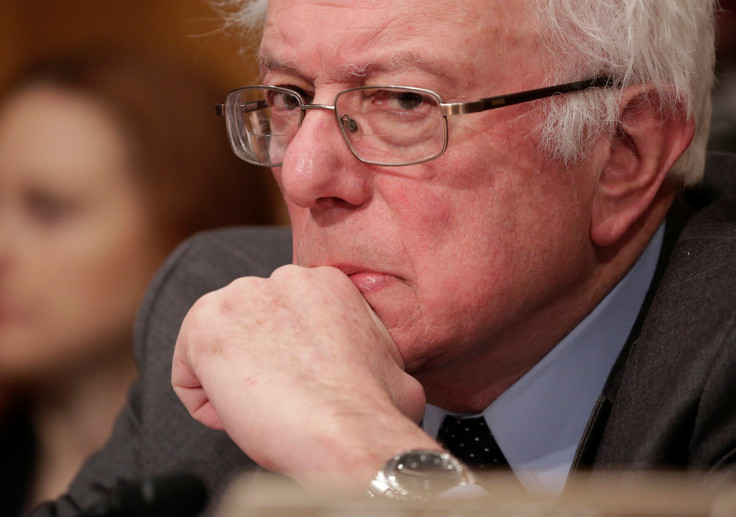 Vermont Sen. Bernie Sanders issued a statement Friday following President Donald Trump's missile strike in Syria Thursday night. Sanders expressed his concern over the airstrikes, calling them "disastrous" and urging peace and stability.
"If there's anything we should've learned from the wars in Iraq and Afghanistan, in which the lives of thousands of brave American men and women and hundreds of thousands of Iraqi and Afghan civilians have been lost and trillions of dollars spent, it's that it's easier to get into a war than out of one," Sanders said. "I'm deeply concerned that these strikes could lead to the United States once again being dragged back into the quagmire of long-term military engagement in the Middle East. If the last 15 years have shown anything, it's that such engagements are disastrous for American security, for the American economy and for the American people."
Read: Bernie Sanders Says Americans Are Overworked And Underpaid
The U.S. fired Tomahawk missiles Thursday night into a government-controlled air base in Syria following a deadly chemical attack against civilians that left more than 100 people dead and 300 injured. Trump said the retaliation was a "vital national security interest of the United States to prevent and deter the spread and use of nuclear weapons."
Sanders said that while Syrian President Bashar Assad was among the world's most violent dictators, the U.S. should work more on bringing peace and stability to Syria.
Read: Bernie Sanders Calls Trump's Travel Ban 'Racist'
"The Trump administration must explain to the American people exactly what this military escalation is intended to achieve, and how it fits into the broader goal of a political solution, which is the only way Syria's devastating civil war ends. Congress has a responsibility to weigh in on these issues. As the Constitution requires, the president must come to Congress to authorize any further use of force against the Assad regime," Sanders said. "Further, the U.S. must work with all parties to reinforce longstanding international norms against the use of chemical weapons, to hold Russia and Syria to the 2013 deal to destroy these weapons and to see that violators are made accountable."
© Copyright IBTimes 2023. All rights reserved.
FOLLOW MORE IBT NEWS ON THE BELOW CHANNELS