Best Electric Scooter For Adults 2022: SmooSat SA3
NOTE: This article is a contribution and do not necessarily represent the views of IBTimes.
For many commuters, it's that last mile that determines whether you make it on time for work or you clock in late – and if you arrive a sweaty mess or in style. Herein lies the beauty of the SmooSat SA3, one of the best electric scooters for adults and teens in 2022.
Let's take a look at what makes this electric scooter one of the best budget options for adults:
Great Price for First-Time E-Scooter Users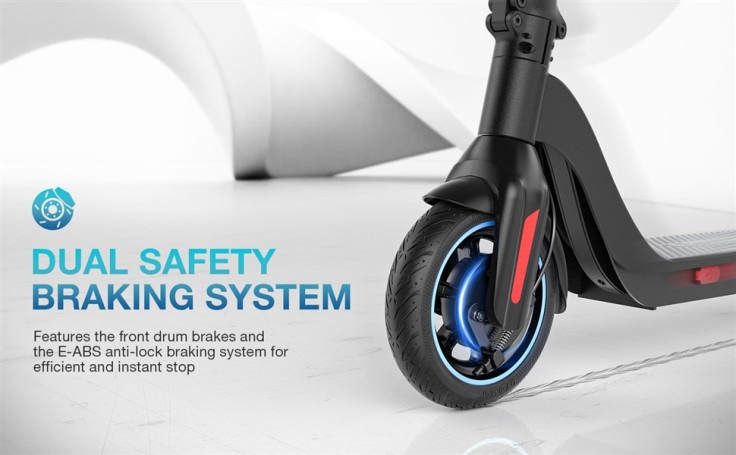 It's hard to beat the $499.97 price tag of the SmooSat SA3 because for that price, you already get a powerful upgraded 350W motor offering top speeds of up to 15.6 mph or 25 km/h. This is with a weight capacity of up to 220 lbs or 100kg. It can even navigate hills up to a 14-degree angle with a smooth glide – even while carrying a heavy load.
It's worth mentioning that this bike is not for offroading, as it's better suited for smooth pavements with not-so-steep inclines. With a solid wheel type and a rubber material, your electric scooter has got your city journeys covered. The SmooSat SA3 electric scooter also comes with a dual safety anti-lock braking system, for efficient and instant stopping that adds to the quality and safety of your ride.
Hassle-Free Assembly
There's not much assembling for you to do when you get the product. In fact, it's almost 99% assembled right off the box, just waiting for you to give it a try. We do recommend charging the electric scooter all the way up to 100% before your first use to get that ultimate riding experience.
Good Battery for a Mid-budget Long-Range Scooter
If you're no stranger to the world of electric vehicles, you know how important it is to have a high-powered battery. Now, the SmooSat SA3 might not have the best battery out there, but it has an enhanced automotive-grade 36 volts / 8 amp battery that can last you up to 20 miles.
Its 288Wh battery pack has at least 800 charging cycles, giving you years of use from your scooter. This is easily 50% more battery life value than what competitors out there provide. Road conditions and other factors may give you something closer to 16 miles of actual battery juice, but again, for last-mile commuting, it's more than plenty. With a nightly charge, you can be ready for the next day with a fully-powered scooter by your side.
Easy Gear Switching through the One Power Button and Real-Time LED Display
When you're on your e-scooter, the last thing you want is to worry about complicated displays and monitors. The SmooSat SA3 gives you one power button to turn the scooter on and off, switch speed gear and cruise mode.
Really, the only challenge you'll face when you use this electric scooter for the first time is remembering how many quick presses you need to toggle between the three available gears. (Other budget scooters only have one mode, by the way.) Simply quick press once to change gears and quick press twice to turn the headlight on or off.
Compact and Stylish One-Step Folding Design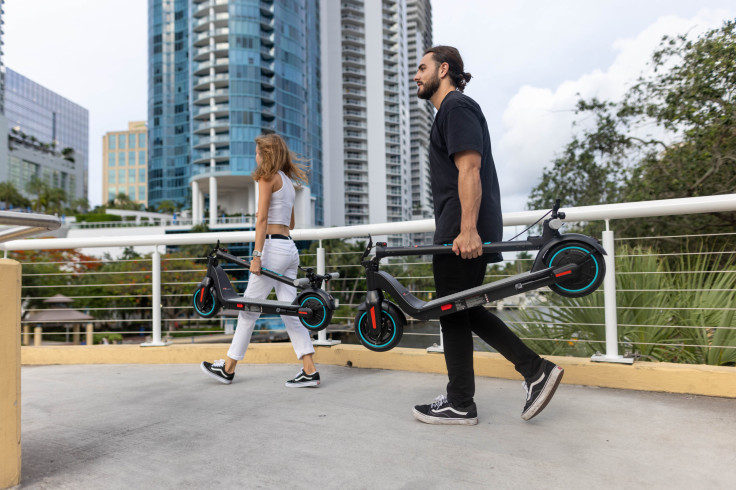 For the budget price and premium look that the SmooSat SA3 comes with, it's also very convenient to store due to its one-step folding design. In fact, as you unpack the scooter, you see just how easy it is to assemble and unfold, and subsequent uses will show just how compact it is as a companion.
While it's compact, it's also light, making it perfect for all types of scooter users. You can easily fold the scooter and carry it in elevators or tuck away under your table while you're not using it. Storing it at home barely takes up any space too.
A Family-Friendly Scooter
SmooSat is known for the brand's commitment to providing the smoothest riding experience for everyone, and it's a great surprise to see that the SmooSat SA3 electric scooter does that even for the younger riders. Even a five-year-old can be familiar with the controls and navigate the brand's electric scooters with ease.
Perhaps it's because SmooSat has a range of scooters for kids, such as the SmooSat E9, SmooSat E9 Pro and the SmooSat S8, but the SmooSat SA3 also has a funky design and looks perfect for the young-at-heart. Yet with minimal branding, it also looks sleek and perfect for professionals on-the-go. What you do need to take note of, however, is that it does not have any turn signal light, but you can easily deck out this scooter with additional budget lights for your peace of mind. Where it does highlight its safety feature is with the 25W bright LED headlight, providing ample visibility on the road.
SmooSat SA3: The Best Electric Scooter for Budget Buyers in 2022?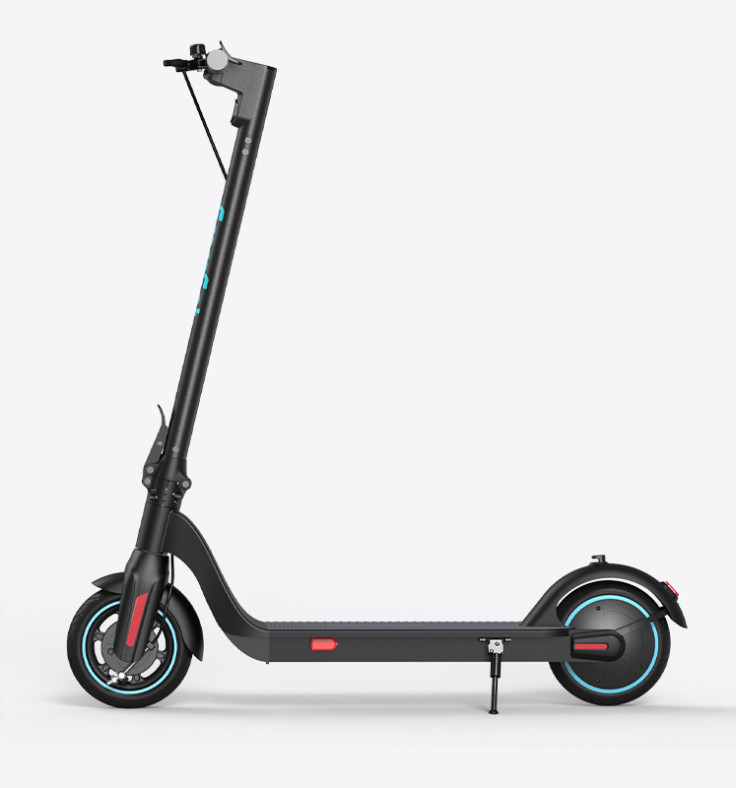 SmooSat SA3 excels in a few areas, making it one of the best budget electric scooters in 2022 whether you're an adult or buying it for a younger family member. Its family-friendly, sleek and safe design can carry you up to 20 miles on a single full charge, but make sure you are driving in good road conditions, given that it does not have a turn signal. Still, it's a great option for those who are just starting to familiarize themselves with electric scooters and want to see if it can be their new mode of last-mile transport.
It has an impressive build quality and it has a premium body that looks way more expensive than its price tag below $500. If you want a budget e-scooter that does not look cheap at all, this one could be perfect for you.
No worries about concerns after purchase either, as SmooSat is known for its good customer shopping experience.
Learn more about the SmooSat SA3 electric scooter for adults here.
© Copyright IBTimes 2023. All rights reserved.