Massive 'Genshin Impact' Leak Reveals Update 3.3 Banners, Weapons, Other Details
KEY POINTS
"Genshin Impact" 3.3 is anticipated to launch on December 7
HoYoverse has not yet confirmed anything about Update 3.3
"genshin Impact" 3.3 would reportedly feature a new event described as an "overworld balloon-collecting challenge"
HoYoverse, the gaming studio behind the hit gacha game "Genshin Impact," released Update 3.2 on November 2, but while it hasn't said anything yet about the next update 3.3, several industry insiders shared exciting details about the upcoming game's version, including new characters, weapons and other details.
"Genshin Impact" 3.3 is estimated to roll out on December 7, which could be the game's final update for this year. The said update would reportedly feature two new characters, one of which is the fan-favorite NPC also known as the Fatui Harbinger, Scaramouche.
In "Genshin Impact" 3.3, Scaramouche will be called the Wanderer and will be featured in the update's first phase. He will be joined by Arataki Itto in the upcoming game's version, according to industry insider Uncle Lu.
Based on official information, the Wanderer is a five-star Anemo character that wields a Catalyst and is anticipated to fulfill the role of a DPS. His Elemental SKill has interesting mechanics that allow him to hover or fly as long as his Energy allows.
Meanwhile, this will be Arataki Itto's second rerun. He first graced "Genshin Impact" in Update 2.3 in November last year with his first re-run in Update .7. Both Itto and Wanderer would be accompanied by the 4-star Anemo Bow character Faruzan, who will most likely play off-field because of her Elemental Burst.
Going by HoYoverse's past patterns, Itto and Wanderer's weapons would be available in the first phase of "Genshin Impact" 3.3. This means players should expect the Tullaytullah's Remembrance (5-star Catalyst) and the Redhorn Stonethresher (Claymore) to be featured in the update.
The update's second phase would reportedly feature the Raiden Shogun who last appeared in the game in March, along with her five-star weapon, Engulfing Lightning. Joining the Raiden Shogun is the Hydro Sword character Kamisato Ayato who can play the role of a main DPS in the party.
Aside from Uncle Lu, another insider who goes by the Twitter handle Genshin Intel also shared some details about "Genshin Impact" 3.3. In addition to the new characters and mini-game, the insider revealed that the upcoming update would feature two new artifact sets, a new event titled Akitsuu Kimodameshui, which featuures Aratakki Itto, a reruun of Windtrace, a rerun of Misty Dungeon and a new event. The insider described the new event as an "overworld balloon-collecting challenge."
It is worth noting that while these characters and weapons are exciting, the latest leaks about "Genshin Impact" 3.3 is not official. Fans should temper their expectations and take the latest information as highly speculative at this stage.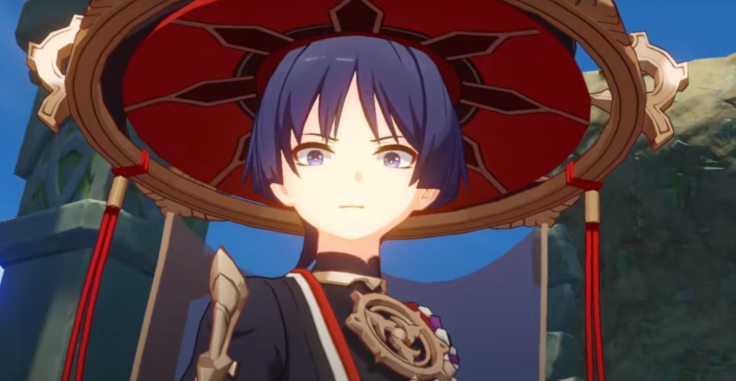 © Copyright IBTimes 2023. All rights reserved.
FOLLOW MORE IBT NEWS ON THE BELOW CHANNELS