The Best Oscar Night Drinking Games 2014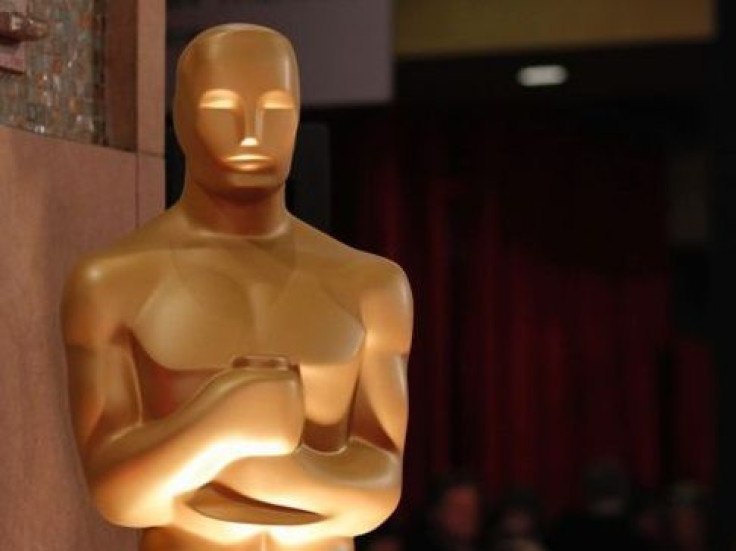 Whether you're a serious cineaste, a casual film fan or you haven't sat through an entire movie since "Candy Crush" came out, you probably have an opinion about which film should win Best Picture at the 86th annual Academy Awards on Sunday. And while no two opinions are alike, the one thing we can all agree on is that no one wants to watch the Oscars telecast sober. But don't fret if you haven't had time to flesh out a proper drinking game for your Oscars party. The Internet is here to help -- and so are we.
IBTimes took great care to troll the Web for the best Oscar night drinking games around. So even though you might have to see the words "Oscar-winning 'Bad Grandpa'" written on a future movie poster, that doesn't mean you have to remember where you were when that historic event took place. With any luck, you'll have forgotten all about Matthew McConaughey's jumbled mess of an acceptance speech too. (Remember who said it.) As always, please drink responsibly.
She Knows: Lights, Camera, Slurp!
Okay, we're not sure if that's the official title, but this effort from the women's lifestyle website She Knows is as comprehensive and thorough as it is funny. (And the layout is classy, too.) Writer Shanee Edwards has almost every element of the telecast covered, from Ellen DeGeneres's opening monologue to the announcement of the coveted Best Picture award. Just a fair warning: If the aformentioned McConaughey wins Best Actor for "Dallas Buyers Club" -- and he might -- players are told not to eat or drink anything for the rest of the show. Thanks, Matt. Full game.
Drunk Bingo From GQ Magazine, Oscars Edition
The folks at GQ came up with a short-but-sweet drinking game, complete with some nice Bingo-card-like illustrations from Jessica Levitz. If you like your swig cues with a little dose of cartoon humor, this might be the game for you. Rules include drinking every time Anne Hathaway makes "prayer hands" and every time Christian Bale glowers, which he tends to do often. And every time there's an uncomfortable Woody Allen mention, drink twice. Full game.
Crushable's Printable Bingo Cards
Another Bingo-themed drinking game, sans the cartoons. This item from Crushable's Jill O'Rourke is clean and unassuming and certain to get the job done. Rules include drinking every time Ellen DeGeneres dances, two unlikely celebrities mingle in an interview, Jack Nicholson wears sunglasses and someone makes a (well-deserved) joke about the wigs in "American Hustle." Full game.
The Unofficial IGN Oscars Drinking Game
The gaming website IGN has an "unofficial" Oscars drinking game that, if played to the letter, is certain to be a high scorer -- which might explain why there's no "official" drinking game affiliated with the site. There's a gradual progression of drinking consistency, beginning with sipping a beer whenever music starts playing during an acceptance speech (a favorite for Oscar night drinkers) and ending with downing a whole beer if -- God forbid -- Jonah Hill wins Best Supporting Actor. Stranger things have happened. Full game.
The Guardian Oscars Drinking Game
This effort form the Guardian's Stuart Heritage is not the most in-depth, but it starts off by designating a different drink for each Best Picture nominee, and that's kind of a nice twist. (Our favorite is "Her" -- players are told to let Siri pick.) Other rules include getting as drunk as Emma Thompson appears. Who knew that was a thing? Full game.
Cloture Club's 2014 Oscars Drinking Game
The Beltway website Cloture Club knows its political drinking games, so we figured we'd stop by to see what they had in store for the Oscars. We weren't disappointed -- in fact, they had us at "take a shot if you hear a joke about Shia LaBeouf." Of course, if we lived by that same rule on the Internet, we'd all be dead, but this is Hollywood, folks. Full game.
Got a news tip? Email me. Follow me on Twitter @christopherzara.
© Copyright IBTimes 2023. All rights reserved.